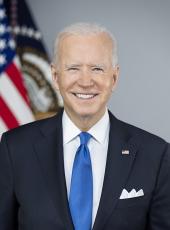 ICYMI: The New York Times: For Older Americans, Health Bill Will Bring Savings and 'Peace of Mind'
As the New York Times reports on the Inflation Reduction Act, "Nearly 49 million people, most of them older Americans, get prescription drug coverage through Medicare, yet many find that it does not go very far… The Senate bill, which the House is expected to pass on Friday, then send to President Biden's desk, could save many Medicare beneficiaries hundreds, if not thousands of dollars a year."
Sheryl Gay Stolberg and Noah Weiland of the New York Times recount the stories of so many Americans impacted by the weight of increasing healthcare costs, it is clear that the Inflation Reduction Act will bring "Peace of mind" for millions of Americans.
Read the full story below:
The New York Times: For Older Americans, Health Bill Will Bring Savings and 'Peace of Mind'
[Sheryl Gay Stolberg and Noah Weiland, 8/10/22]
WASHINGTON — After Pete Spring was diagnosed with dementia in 2016, he and his wife emptied their checking account in part to pay for his prescription drugs, then ran through $60,000 in pension payments before resorting to a charge card to help make sure Mr. Spring had the heart and Alzheimer's medications he needed to survive — just two of the 11 drugs he took.
Mr. Spring, of Marietta, Ga., died in April, before the unveiling of the tax, climate and health bill that the Senate passed over the weekend. The measure aims to lower the cost of prescription drugs for people on Medicare, like him; his wife, Gretchen Van Zile, has been left to look back on what felt like an outrageous injustice.
"Here seniors are in their golden years," said Ms. Van Zile, 74, "and the only people seeing gold are the pharmaceutical companies."
Nearly 49 million people, most of them older Americans, get prescription drug coverage through Medicare, yet many find that it does not go very far. Low-income people qualify for government subsidies, so those in the middle class — people like Mr. Spring and Ms. Van Zile — are hit hardest by high drug costs.
The Senate bill, which the House is expected to pass on Friday, then send to President Biden's desk, could save many Medicare beneficiaries hundreds, if not thousands of dollars a year. Its best-known provision would empower Medicare to negotiate prices with drug makers with the goal of driving down costs — a move the pharmaceutical industry has fought for years, and one that experts said would help lower costs for beneficiaries.
But the legislation would also take more direct steps to keep money in people's pocketbooks, though they would be phased in over time.
Beginning next year, insulin co-payments for Medicare recipients would be capped at $35 a month. As of 2024, those with costs high enough to qualify for the program's "catastrophic coverage" benefit would no longer have to pick up 5 percent of the cost of every prescription. And starting in 2025, out-of-pocket costs for prescription medicines would be capped at $2,000 annually.
"This is a huge policy change and one that has been a long time coming," said Dr. Stacie Dusetzina, an associate professor of health policy at Vanderbilt University. "For people needing high-cost drugs, this will provide significant financial relief."
Between 2009 and 2018, the average price more than doubled for brand-name prescription drugs in Medicare Part D, the program that covers products dispensed by pharmacies, the Congressional Budget Office found. Between 2019 and 2020, price increases outpaced inflation for half of all drugs covered by Medicare, according to an analysis from the Kaiser Family Foundation.
Perhaps no drug has been talked about as much as insulin, the diabetes medication that is more than 100 years old. Prices for insulin and its analogues have risen so fast that many diabetes patients who rely on the drug put themselves at risk by taking less than is prescribed to cut costs.
A 2020 commentary in the medical journal Mayo Clinic Proceedings reported that one vial of Humalog, a commonly prescribed insulin analogue, cost $21 in 1999 and $332 in 2019 — an increase of well over 1,000 percent. (Amid congressional scrutiny, the drug's maker, Eli Lilly, promised in 2019 to market a lower-cost generic.)
More than three million Medicare beneficiaries take one of the 42 different types of insulin that are covered by Medicare, according to an estimate by the Kaiser Family Foundation, which found that the average out-of-pocket cost is $54 a month. But for some people, the costs are much higher.
Evelyn Polay, 82, of Merrick, N.Y., spends more than $1,200 every three months on four different diabetes medicines, including Humalog and another type of injectable insulin, which she has been taking for about 30 years.
She still works as a part-time bookkeeper and counts herself as fortunate. "It's not a question of do I eat or do I take my medicine," she said.
But she worries about other people, including her own grandchildren, three of whom also have diabetes. Democrats tried to apply the bill's proposed $35 co-payment to all insulin prescriptions, including those covered by private insurers. But Republican senators forced the removal of that language — even though seven of them wanted to keep it in the bill.
To hear the voices of older Americans who confront high drug costs month in and month out is to hear fear and worry, anger and stress. Many say they are figuring out how to get by, skipping vacations and other niceties for which they saved.
For Kim Armbruster, 65, who recently retired after a 40-year nursing career, keeping down the costs of her medications for diabetes, psoriatic arthritis and Graves' disease, an autoimmune disorder affecting the thyroid, has been a scramble since she started on Medicare in March.
Ms. Armbruster, of Cary, Ill., said she had saved extra insulin from prescriptions filled when she had commercial insurance, enough to keep costs down before a monthly cap kicks in. But her other conditions have caused immense financial strain.
By June, she had reached Medicare's threshold for catastrophic coverage after paying more than $7,000 for Enbrel, a drug she takes for the arthritis; Synthroid, which she takes for Graves' disease; Eliquis, for atrial fibrillation, insulin and her insulin pump.
"It's all about thinking ahead, looking for alternatives and strategizing the home budget to be able to take the necessary meds," she said. Learning to keep up with costs, she added, had been like "baptism by fire, to learn everything I can possibly learn about it to maneuver drug costs and stay healthy without complications."
The carousel of medications taken by Mr. Spring, the dementia patient who died in April, included eye-popping price tags for drugs including Eliquis, for a heart condition, and Namenda, an Alzheimer's drug. Mr. Spring also took an antidepressant and medications to dull the side effects from Namenda.
Those drugs ran the couple around $1,000 a month. Had the $2,000 annual out-of-pocket cap been in place when her husband was alive, Ms. Van Zile said, they would have reached it by March every year. Ms. Van Zile retired from her job working for Fulton County in Georgia so that she could take care of her husband, further cramping their savings.
"His sense of humor put a smile on my face every day," she said. "The bitter aspect of it was the financial stress."
Democrats have been promising for years to lower the cost of prescription drugs. So have some Republicans, including former President Donald J. Trump. But the Senate bill passed along party lines, without any Republican votes. In the 50-50 Senate, Vice President Kamala Harris broke the tie vote.
Republicans, and the pharmaceutical industry, insist that the measure will stifle innovation and reverse progress on therapies and treatments, including those for cancer care — a high priority for Mr. Biden. The industry's main trade group, PhRMA, says the bill, which imposes stiff penalties on companies that refuse to negotiate, amounts to government price setting — not negotiation.
At a media briefing last month, Stephen J. Ubl, the chief executive of PhRMA, warned that Democrats were "about to make a historic mistake that will devastate patients desperate for new cures."
But backers of the measure say new treatments are meaningless if patients can't afford them. The promise of Medicare, enacted in 1965, has always been that it would take care of older Americans. The prescription drug benefit was not added until 2003.
It includes the provision for catastrophic coverage, in which the government picks up the full cost of medicines — except for 5 percent, paid by the patient — after an individual spends $7,050 a year out of pocket. The Kaiser Family Foundation says that 1.3 million Medicare beneficiaries hit the catastrophic threshold each year; 1.4 million have out-of-pocket costs of $2,000 or more.
"You rarely hear people complain about turning age 65 and going on Medicare; it's often a relief," said Larry Levitt, the foundation's executive vice president for health policy.
"But the way Medicare now works, there can be some nasty surprises for people with very high drug expenses, and this bill will provide a lot of relief."
A study conducted by Dr. Dusetzina highlighted how the middle class gets squeezed. She examined 17,076 new prescriptions issued between 2012 and 2018 for Part D beneficiaries, and found that those receiving subsidies were nearly twice as likely to obtain the prescribed drug within 90 days as those without subsidies.
Among those who did not qualify for subsidies, 30 percent of all prescriptions for cancer drugs went unfilled, as did more than 50 percent of prescriptions to treat immune system disorders or high cholesterol.
Patti Kellerhouse, a 64-year-old in Henderson, Nev., was diagnosed with metastatic breast cancer in 2017 that had spread to her liver. On long-term disability through her employer, she had paid $10 a month out of pocket for the oral cancer treatment she needed. But when she transitioned to a Medicare Advantage plan, the medication cost more than $3,100 for the first month.
While she has been able to afford the price jump, it has stressed her financial planning. She is saving money for a new car, among other things. She said she has daughters and grandchildren whom she would like to continue supporting.
"I worked hard my whole life," she said. "These are high co-payments. They shouldn't happen when you're at retirement age."
Many Americans make tough choices about whether to continue taking drugs they need. Bob Miller, a 71 year-old multiple sclerosis patient in Prior Lake, Minn., is among them.
Every other day for 12 years, Mr. Miller took Betaseron, a brand-name prescription drug that can delay the progression of his disease by staving off flare-ups of numbness, muscle stiffness and other symptoms that can leave patients worse off than they were before.
But the drug was expensive; even with his Medicare insurance, it cost more than $10,000 a year.
So he quit taking the drug in 2016 after consulting with his doctors, who told him he could "roll the dice" and survive without it — at least for the time being. Since then, he has lived with the unsettling worry that he is gambling with his own health.
"In the background, you don't know what's going on," Mr. Miller said. "There might still be some damage being done to my nerve fibers."
When a neurologist recently told him it might help to go back on a disease-modifying drug, Mr. Miller told him he would like to, if not for the prohibitive cost. The new legislation, he said, will deliver something he has been longing for: "Peace of mind."
Joseph R. Biden, ICYMI: The New York Times: For Older Americans, Health Bill Will Bring Savings and 'Peace of Mind' Online by Gerhard Peters and John T. Woolley, The American Presidency Project https://www.presidency.ucsb.edu/node/357212