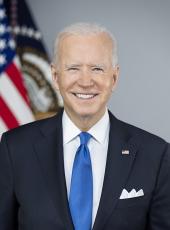 ICYMI: Texas' Big City Mayors Call on Congress to Pass the Bipartisan Infrastructure Framework 'ASAP'
Texas' Big City Mayors – a group of 14 mayors representing Houston, Austin, San Antonio, and more – have written a letter to Congressional leadership calling on the body to "take immediate action on the Bipartisan Infrastructure Framework" – a plan the group says "will help lead to critical infrastructure investments in Texas communities and across the country."
See below for the full letter and list of signees:
Dear Leader Schumer, Speaker Pelosi, Leader McConnell, and Leader McCarthy:
On behalf of the Texas Big City Mayors, we urge you to take immediate action on the Bipartisan Infrastructure Framework announced by President Biden and the group of Republican and Democratic Senators on June 24. This plan will help lead to critical infrastructure investments in Texas communities and across the country.
The framework's $1.2 trillion over eight years will help make local economies more sustainable, resilient, and equitable. The Bipartisan Infrastructure Framework is vital to the critically needed investments in public transportation; roads; bridges; passenger and freight rail; drinking water and wastewater; clean energy and electrification; pollution cleanup; cyber-attack and extreme weather resiliency; and broadband access. We applaud the bipartisan approach of this framework, and we hope that this bi-partisan support continues in the United States Senate and the United States House of Representatives.
As bi-partisan Mayors, we are grateful for the $350 billion investment in direct relief for state and local governments through the American Rescue Plan. We look forward to collaborating with you as the Bipartisan Infrastructure Framework develops further to offer our support and share our knowledge about the needs and priorities of cities.
We cannot overstate how important it is that no funding from the previous COVID relief funding for local governments be reprogrammed or redirected toward these infrastructure investments. The ongoing recovery of cities is dependent on this funding to help local leaders address the health, public safety, and economic negative impacts of the pandemic.
Furthermore, we ask our Congressional leaders to continue empowering local governments by investing federal resources to help us build more resilient and strong communities. Moreover, we urge your commitment to directly supporting cities through existing and established programs such as Energy Efficiency and Conservation Block Grants, Community Development Block Grants, and Surface Transportation Block Grants. These programs have proven to help communities thrive.
As united Mayors, we strongly urge Congress to work toward passage of the Bipartisan Infrastructure Framework and send it to the President to be signed into law as soon as possible.
Sincerely,
Mayor Sylvester Turner
City of Houston, Texas

Mayor Ron Nirenberg
City of San Antonio, Texas

Mayor Steve Adler
City of Austin, Texas

Mayor Mattie Parker
City of Fort Worth, Texas

Mayor Oscar Leeser
City of El Paso, Texas

Mayor Jim Ross
City of Arlington, Texas

Mayor Paulette Guajardo
City of Corpus Christi, Texas

Mayor John Muns
City of Plano, Texas

Mayor Pete Saenz
City of Laredo, Texas`

Mayor Dan Pope
City of Lubbock, Texas

Mayor Rick Stopfer
City of Irving, Texas

Mayor Ginger Nelson
City of Amarillo, Texas

Mayor Ron Jensen
City of Grand Prairie, Texas

Mayor Joe Zimmerman
City of Sugar Land, Texas
Joseph R. Biden, ICYMI: Texas' Big City Mayors Call on Congress to Pass the Bipartisan Infrastructure Framework 'ASAP' Online by Gerhard Peters and John T. Woolley, The American Presidency Project https://www.presidency.ucsb.edu/node/336903