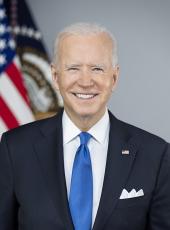 ICYMI: Super-Wealthy's Wealth Skyrockets During COVID-19
For too long, working families have felt the squeeze of stagnating wages and an ever-increasing cost-of-living even as the U.S. tax code enables the wealthiest Americans to get further and further ahead. During the COVID-19 pandemic, millions of families struggled to keep their lights on and a roof over their heads. A new report from Americans for Tax Fairness (ATF) and the Institute for Policy Studies (IPS) finds that, "America's billionaires have grown $1.8 trillion richer during the pandemic, their collective fortune skyrocketing by nearly two-thirds (62%)."
President Biden's Build Back Better tax agenda will reward work, not wealth by asking the super-wealthy to pay their share. As the report notes, "poll after poll shows that Americans of all political persuasions and by large majorities believe that the wealthy and big corporations need to start paying their fair share of taxes." The President's plan will ensure that high-income Americans pay the tax they owe under the law and eliminate loopholes. At the same time, the President's plan will deliver one of the largest middle class tax cuts in history, dramatically reducing child poverty in America.
President Biden will use the revenue raised from creating a fairer tax system to rebuild the middle class, investing in education and boosting wages. The result of the President's individual tax reforms will be a tax code with fewer loopholes for the wealthy and more opportunity for low- and middle-income Americans.
Read the full ATF and IPS report here.
Joseph R. Biden, ICYMI: Super-Wealthy's Wealth Skyrockets During COVID-19 Online by Gerhard Peters and John T. Woolley, The American Presidency Project https://www.presidency.ucsb.edu/node/352510