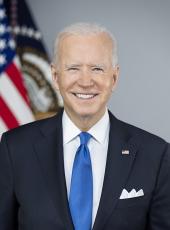 ICYMI: Senate Republicans Inflict Economic Crisis, Call It 'A Ball,' 'Fun,' 'Parlor Games'
As President Biden and Congressional Democrats seek to remove the cataclysmic economic threat of default from the economy, American businesses, and the American people, Senate Republicans have openly stated that they view inflicting this threat as nothing but "fun" and promise even more obstruction—even though the default they're risking could cost six million jobs, wipe out $15 trillion in wealth, and jeopardize Social Security checks for seniors and pay for our troops.
After demanding that Democrats address the debt ceiling by themselves, the same Senate Republicans have blocked them from doing so—even though Republicans added $8 trillion to the debt under the previous Administration. The American people and the American economy have been through enough during this pandemic and the ongoing economic recovery, and this completely unnecessary threat inflicted by one political party could be removed by simply allowing an up-or-down vote today. This cheap political brinkmanship needs to end once and for all.
Sen. Scott: "This is gonna be a ball. I'm going to have so much fun."
Sen. Cramer: "I have to admit, while I don't generally relish in other people's misery, it's sort of fun to watch their chaos."
Sen. Braun: "That's part of the subterranean parlor games that are going on."
Sen. Cornyn: "We plan to use the rules and also to slow down a lot of really bad policy that will forever transform the country. I don't mind seeing them burn up a lot of floor time."
Sen. Cruz: "I am sure if and when we have another vote-a-rama, there will be amendments as there always are."
Joseph R. Biden, ICYMI: Senate Republicans Inflict Economic Crisis, Call It 'A Ball,' 'Fun,' 'Parlor Games' Online by Gerhard Peters and John T. Woolley, The American Presidency Project https://www.presidency.ucsb.edu/node/352780