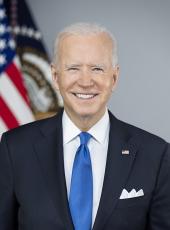 ICYMI: PNC Chief Economist Forecasts Strong Holiday Sales Growth in Pittsburgh, Mirroring National Trends
"Holiday sales growth this year will be in the double digits both nationally and in the Pittsburgh area."
Today in the Pittsburgh Post-Gazette, Gus Faucher, Senior Vice President and Chief Economist of PNC Financial Services Group, shared why he expects holiday sales to exhibit strong growth this season. Both in Pittsburgh as well as nationally, home values are up, and American families have more money in their pockets thanks to pandemic relief measures and rising wages. Faucher clarifies that this sales growth is not simply an outcome of higher prices – rather, around 60 percent of the growth in holiday sales will be driven by increased sales volume.
Read excerpts from the Op-Ed below:
Pittsburgh Post-Gazette: Economist's view: Holiday sales to be much stronger this year nationally — and in Pittsburgh
[By Gus Faucher, 11/22/21]
"The holiday shopping season is underway, and a lot of the talk is around potential shortages of typical gifts. At the same time, there is concern that higher inflation may lead shoppers to cut back on their seasonal purchases.
But while supply-chain shortages and higher prices are negatives for this holiday season compared to 2020, there are many more positives. As a result, holiday sales growth this year will be in the double digits both nationally and in the Pittsburgh area. And while some of the increase in holiday sales will be because of higher prices, much more of the increase will come from higher sales volumes.
[…]
The biggest plus is that households are sitting on a lot of cash to make purchases. Among three rounds of special stimulus payments from the federal government in 2020 and early 2021; expanded eligibility for unemployment insurance benefits and an increase in benefit levels (although those expired nationally in September); the new child tax credit; and reduced opportunities to spend during the pandemic, households have an extra $2.5 trillion in savings compared to before the pandemic, which gives them plenty of cash to buy presents.
Another positive for holiday spending this year is the recovering labor market. The economy has added almost 6 million jobs over the past year, and the average hourly wage is up almost 6% from 2020.
Other positives include very low interest rates, making it less expensive to borrow, and rising household wealth, thanks to the booming stock market and higher home values.
These same positives for holiday shopping also are present In the Pittsburgh area.
Local employment is up by about 30,000 over the past year. Wage growth has lagged somewhat behind the national average, but is still running at around 5% annually. And local home values have increased by about 15% over the past year, making Pittsburgh-area households wealthier and more likely to spend on presents.
After flat holiday spending nationally in 2020 compared to 2019, spending this year is set to increase around 15%, by far the biggest gain on record. While about 40% of that increase (or 6 percentage points) will come from higher prices, the remaining 60% (9 percentage points) will come from higher sales volumes — larger quantities of purchases.
Unlike during previous holiday seasons, when much of the growth in spending came via online sales, in-store and online sales will increase at about the same pace in 2021 as people return to in-person shopping. Holiday sales growth in the Pittsburgh area will be closer to 10% this year, with roughly the same proportions of price increases and quantity increases as in the rest of the country."
Joseph R. Biden, ICYMI: PNC Chief Economist Forecasts Strong Holiday Sales Growth in Pittsburgh, Mirroring National Trends Online by Gerhard Peters and John T. Woolley, The American Presidency Project https://www.presidency.ucsb.edu/node/353520