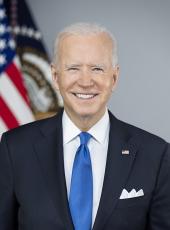 ICYMI: Former Treasury Secretary and Budget Director Writes That President Biden's Build Back Better Agenda Is Fiscally Responsible and Fully Paid For
President Biden's Build Back Better Framework will set the United States on course to meet its climate goals, create millions of good-paying jobs, and grow our economy from the bottom up and the middle out. Now, a new op-ed from Jack Lew, a former Treasury Secretary and two-time Director of the White House Office of Management and Budget, underscores how Build Back Better is fiscally responsible and fully paid for.
He explains that, "the legislation would raise revenue through modest tax changes and by funding the Internal Revenue Service to enforce our tax laws." Lew criticizes those "making speculative projections that assume a future Congress will extend temporary policies without raising additional revenue or cutting spending." He writes that "there remains ample low-hanging fruit in the tax policies proposed by the administration that are not included in the pending legislation," that could help pay for any extensions of the bill's expiring provisions.
Lew concludes that for now, "Build Back Better should be considered on its own merits: will it advance a more equitable and dynamic economy and is it paid for?" In his view, the answer is yes on both.
Jack Lew's op-ed adds to a growing chorus of independent economists and budget experts who agree that President Biden's Build Back Better Agenda is fiscally responsible and will actually reduce debt in the decades ahead.
Read Former Treasury Secretary and Budget Director Jack Lew's full op-ed here.
Joseph R. Biden, ICYMI: Former Treasury Secretary and Budget Director Writes That President Biden's Build Back Better Agenda Is Fiscally Responsible and Fully Paid For Online by Gerhard Peters and John T. Woolley, The American Presidency Project https://www.presidency.ucsb.edu/node/353384