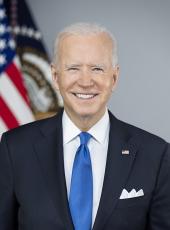 ICYMI: Economist Warns "Republicans Are Playing a Dangerous Game with Debt"
In a New York Times essay, economist Michael Strain argues that Republicans have a responsibility to work across the aisle and raise the debt ceiling, to avoid "chaos…, plunging stock values, ….and an erosion of America's credibility when it comes to honoring its debts."
Read the full essay below:
New York Times: Opinion: Republicans Are Playing a Dangerous Game with Debt
[Michael R. Strain, 9/27/21]
Senate Republicans say they believe the nation's borrowing limit should be raised, and don't want the United States to default on its financial obligations — they just don't want any part in helping Democrats get it done. "This could not be simpler," the minority leader, Mitch McConnell, said on Thursday. If the Democrats "want to tax, borrow and spend historic sums of money without our input, they'll have to raise the debt limit without our help."
But the debt ceiling must be raised — and it will be. The only question is how much economic damage Republicans inflict along the way.
To be fair to Mr. McConnell, his argument does make some sense. Democrats have been crowing about their 50-seat hold on the Senate. And they have threatened to expand the use of reconciliation, a procedure that allows for a simple majority instead of the 60-vote supermajority that would normally be required to create and expand social and climate programs. If Democrats are willing to use reconciliation to pass their $3.5 trillion legislative agenda, why don't they also use it to allow the government to borrow the money needed to finance that spending?
The problem is that Democrats may not be able to raise the debt ceiling on their own. It's unclear whether Senate rules allow them to revise an already passed budget resolution to include increasing the borrowing limit via reconciliation. And even if they can clear this procedural hurdle, it will require moderate members to vote again to allow up to $3.5 trillion in new spending — a politically arduous and time-consuming process. Meanwhile, the possibility of default looms, only weeks away. One thing Mr. McConnell's argument ignores is that lifting the debt limit would be necessary even if Congress didn't spend another dime on Mr. Biden's agenda. It must be raised because the government needs to borrow to pay all of its bills. And Republicans and Democrats alike are responsible for the gap between revenues and spending.Mr. McConnell is also making a risky political calculation. If Senate Republicans filibuster a House bill passed Tuesday that would lift the debt ceiling, keep the government running through early December and provide funds for natural disaster recovery and Afghan refugees, then Democrats could conclude that there is little hope for bipartisan cooperation on increasing the borrowing limit. This could lead them to try to include a debt-limit increase in their $3.5 trillion spending package.
Because it would now include a must-pass measure to prevent a breach of the debt ceiling — and with the clock ticking toward default likely sometime in October — moderate Democrats would face substantial pressure to pass Mr. Biden's sweeping bill. Republicans shouldn't want to contribute to that agenda becoming law.
As Mr. McConnell delays the inevitable, he should keep in mind the harm that comes with merely flirting with default. Rattled by dysfunction in Washington, consumers spend less and businesses hold off on hiring workers and increasing investment spending. Uncertainty is corrosive, reducing confidence, dynamism and risk taking.
How do we know this? Look back at the debt ceiling crisis of 2011, when Republicans demanded spending cuts in return for lifting the ceiling: On the day before Republicans finally agreed to raise the ceiling, the S&P 500 stock market index was down around 6 percent relative to its high point that year. Stock prices fell even further three days later, when the S&P downgraded the long-term credit rating of the United States for the first time ever. In the summer of 2011, Gallup's Economic Confidence Index plunged to levels not seen since the 2008 global financial crisis.
This brinkmanship over the debt ceiling pushed up interest rates, costing taxpayers an extra $1.3 billion in 2011 and $19 billion over the ensuing decade.
Actually defaulting would be even worse. Chaos would reign: plunging stock values, the stirrings of a fresh global financial crisis, an erosion of America's credibility when it comes to honoring its debts. After a day or two of this calamity, the debt ceiling would almost certainly be raised through overwhelming bipartisan action.
But damage would be done. Investors would think twice about holding Treasury securities, fearing that fulfilling the basic functions of government is beyond Washington's ability, leading to higher interest rates.
So the Senate should pass the House's bill to lift the borrowing limit and fund the government. Then it can get back to debating the merits of Mr. Biden's agenda for climate, social and infrastructure spending and tax increases. Ten Republican senators aren't even needed to vote for the actual bill — they just need to agree not to filibuster it.
Republicans, then, should play the tape to the end: Because the ceiling must be raised, it will be. The party doesn't need to be fully on board. But the risks to the economy and to Republicans' larger political ambitions are too great to wash their hands of it entirely.
Joseph R. Biden, ICYMI: Economist Warns "Republicans Are Playing a Dangerous Game with Debt" Online by Gerhard Peters and John T. Woolley, The American Presidency Project https://www.presidency.ucsb.edu/node/352740