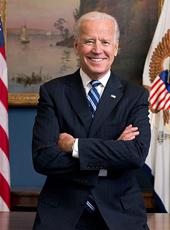 ICYMI: Dr. Marcella Nunez-Smith and Dr. Anthony Fauci Join Virtual Town Hall on Vaccine Safety with LL Cool J, DJ Jazzy Jeff
Yesterday, Rock The Bells Radio hosted a virtual town hall entitled "Is the Vaccine Safe for Us?," featuring Dr. Marcella Nunez-Smith, Senior Advisor to the White House COVID-19 Response Team, Dr. Anthony Fauci, Director of the National Institute of Allergy and Infectious Diseases and Chief Medical Advisor to the President, actor and rapper LL Cool J, and COVID-19 survivor DJ Jazzy Jeff.
The conversation highlighted a variety of topics on vaccine safety, including why people should trust the COVID-19 vaccines, vaccine access, and clearing up common misconceptions around getting vaccinated. The town hall is part of a series of conversations that the Biden-Harris Administration has hosted with key community voices to promote confidence around the COVID-19 vaccines.
Key quotes:
On vaccine access:
LL Cool J: So when we talk about distribution, when we talk about people living in areas that are hard to get to, areas that are hard to reach. Maybe they're in less populated towns and rural communities, how are they going to get access? For those who do want to take it, how do they get access when they're, in their minds, in the middle of nowhere and they don't know what to do? How do they get the vaccine?
Dr. Nunez-Smith: We have to make sure that everybody has access. It has to be easy, it has to be convenient, people need to know that vaccines are free, so no out-of-pocket cost to you, you don't need insurance, you don't need documentation, you don't need anything. But we also have to make it convenient. People have to be able to get the vaccine somewhere that's relatively close. President Biden, Vice President Harris, are both incredibly committed to making sure that everybody in the country gets access to the vaccines…how you build trust is you show up. The President knows this. This is one of those opportunities where we have to show up, and we show up by making sure people have access wherever they live and whatever the color of their skin is.
On vaccine safety:
LL Cool J: A lot of people are really concerned and afraid of taking this vaccine. They're afraid of the side effects of this vaccine and what it can mean for them and their future, for many different reasons. Should they be concerned? Should they be afraid?
Dr. Fauci: Their fear and their concern is understandable, but when you look at the facts, they really should not be afraid…the questions that people ask are, "Boy, you made these vaccines really fast. We're told vaccines take years, you did it in less than a year. Were you reckless? Were you cutting corners? Did you essentially circumvent safety?" The answer is no, because the speed is really a reflection of decades of scientific advances that led to our being able to make a vaccine and test it so quickly. It's been tested in tens and tens of thousands of people and it has shown a high degree of efficacy and a very, very good safety profile.
Watch the full conversation HERE.
Joseph R. Biden, ICYMI: Dr. Marcella Nunez-Smith and Dr. Anthony Fauci Join Virtual Town Hall on Vaccine Safety with LL Cool J, DJ Jazzy Jeff Online by Gerhard Peters and John T. Woolley, The American Presidency Project https://www.presidency.ucsb.edu/node/349361