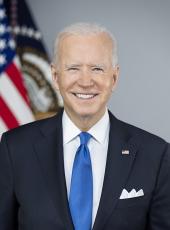 ICYMI: Broad Coalition Voices Support for Administration's Student Debt Relief Case
On Wednesday, over a dozen amicus curiae briefs were filed in support of the Biden Administration's case before the Supreme Court for one-time debt relief. The briefs come from a broad coalition of legal scholars, public officials, economists, and advocacy organizations, underscoring why the Administration's debt relief plan is legal, and why challengers to the program lack standing to even bring their cases to the Court.
See coverage below:
POLITICO: Morning Education Newsletter
[1/12/23]
A pair of conservative law professors on Wednesday urged the Supreme Court to reject a lawsuit challenging the Biden administration's student debt relief plan, arguing that the GOP states suing don't have legal standing to bring their case.
[….]
"The standing theories that have been thrown at the wall in these cases are wrong, and many of them would have dangerous implications," [Samuel L. Bray of Notre Dame and William Baude of the University of Chicago] wrote, urging the Supreme Court to rein in the explosion of lawsuits in recent years from both Democratic and Republican state attorneys general challenging federal policies of the opposite party.
Bray and Baude conclude: "Unless this Court wishes to sit in constant judgment of every major executive action—which is not its constitutional role—it is time to say 'stop.'"
Fortune: As student loan forgiveness remains stalled by SCOTUS, a massive coalition of states, local governments, and scholars come out in favor of widespread relief
[Alicia Adamczyk, 1/12/23]
More than a dozen amicus curiae briefs were filed with the U.S. Supreme Court this week in favor of President Joe Biden's one-time student loan forgiveness plan by a coalition of legal scholars, economists, consumer advocates, higher education experts, and governments across the country, among others.
[…]
States that filed an amicus brief in favor of the student loan forgiveness program include California, Colorado, Massachusetts, Michigan, Nevada, New York, North Carolina, Pennsylvania, Washington, and others. City and county governments in favor of forgiveness span the country, including Ann Arbor, Mich.; Atlanta; Cincinnati; Cleveland; Gary, Ind.; Houston; Jackson, Miss.; Kansas City, Mo.; Little Rock, Ark.; Montgomery, Ala.; St. Paul, Minn.; San Francisco; Tucson; and Waterloo, Iowa, among others.
"Student debt cancellation will strengthen state and local economies and promote household financial stability and public health, reducing reliance on state safety nets," the governments write. "Among other things, the Secretary's action will increase consumer spending and business development, promote homeownership, close troubling workforce gaps, and prevent rural 'brain drain.'"
[…]
The advocates, legal scholars, and other petitioners say the HEROES Act gives clear power to Miguel Cardona, the current Secretary of Education, to institute changes because of the COVID-19 national emergency. The law allows him to "waive or modify" provisions related to student financial assistance programs, such as repayment terms.
Insider: Over a dozen groups just told the Supreme Court that a 'successful' return to student-loan repayment 'hinges' on upholding Biden's debt relief, the Education Secretary says
[Ayelet Sheffey, 1/12/23]
Advocates, legal experts, economists, and scholars are keeping pressure on the nation's highest court to allow President Joe Biden's student-loan forgiveness to reach millions of Americans this year.
[…]
One of the lawsuits was filed by six Republican-led states who sued because they said the debt relief would hurt their states' tax revenues, along with that of MOHELA. That argument has been widely criticized by advocates and experts who said the states do not have standing to use MOHELA in their case because the company is its own entity, and it can sue and be sued on its own.
Joseph R. Biden, ICYMI: Broad Coalition Voices Support for Administration's Student Debt Relief Case Online by Gerhard Peters and John T. Woolley, The American Presidency Project https://www.presidency.ucsb.edu/node/359355