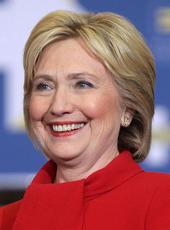 Hillary Clinton Campaign Press Release - Companies Can Legally Pay Workers With Disabilities Less Than Minimum Wage. It's Time To End That

Why it's so important that Hillary Clinton will work to end the "subminimum wage"
During an event in Madison, Wisconsin, a young lawyer asked Hillary Clinton about an issue that doesn't get enough attention.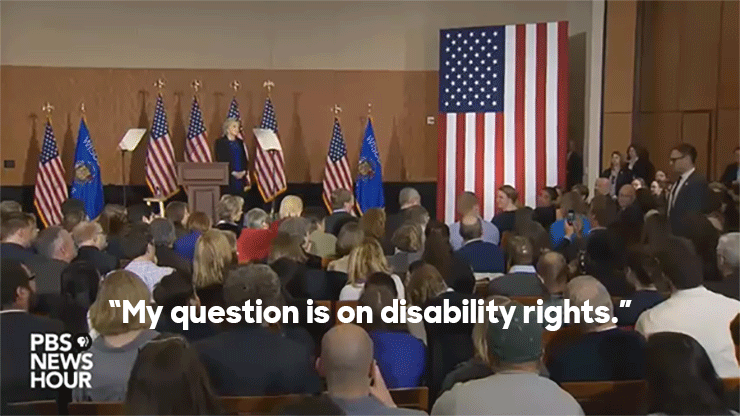 The woman wanted to know how we can stop companies from exploiting workers with disabilities and increase opportunities for people living with disabilities in America.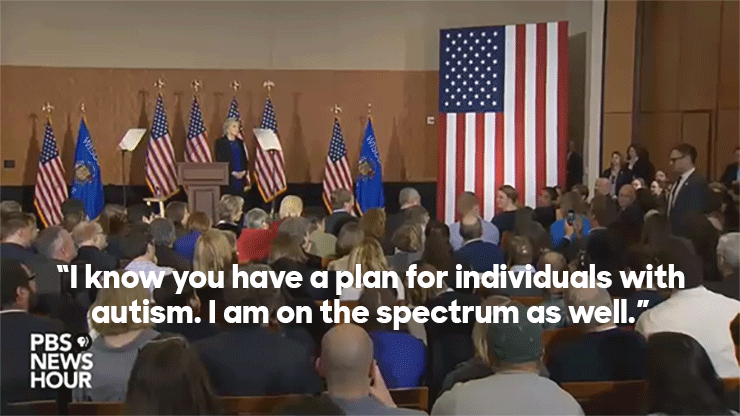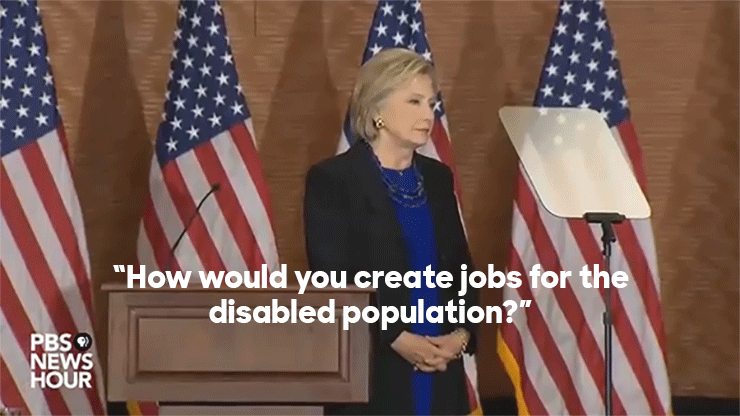 Workers with disabilities are sometimes paid what's known as a subminimum wage—a wage that's legally allowed to be lower than the federal minimum wage.
Under a loophole in our current law, employers can apply for special wage certificates, which allows companies to decide the wages of workers with disabilities through a comparison system.
This leads to many companies paying workers with disabilities wages that are far below the federal minimum wage: The average subminimum wage is an estimated $2.50 per hour, and companies have been found paying workers with disabilities as little as 6 cents per hour.
More than 200,000 workers with disabilities are currently earning subminimum wages.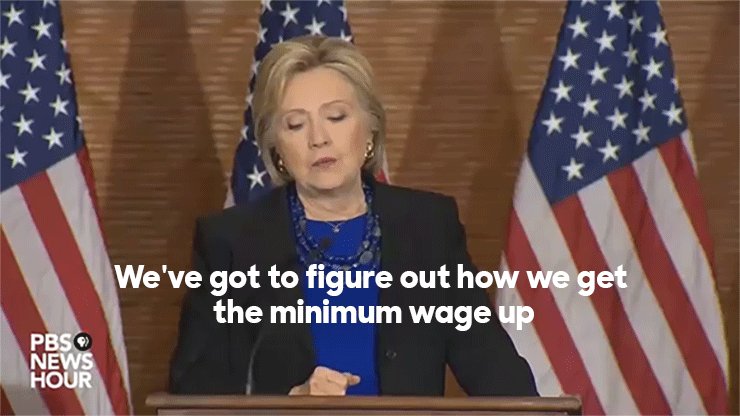 " When people talk about raising the minimum wage, they don't always talk about the legal loopholes that we have in it. ... I want to get rid of those, and I want to get rid of that for people with disabilities, too."Hillary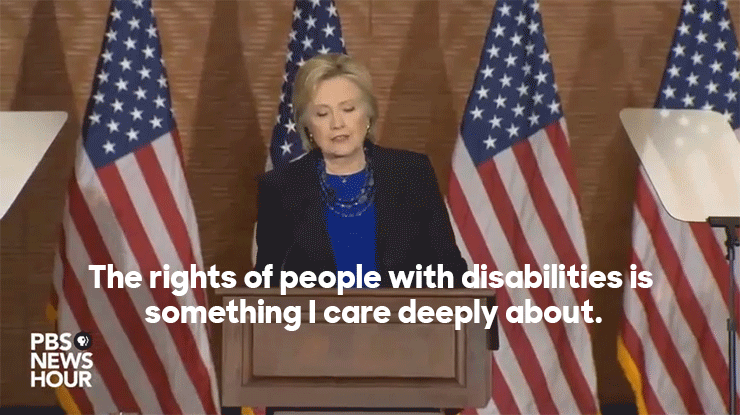 Hillary will stop companies from taking advantage of workers with disabilities, because taking on the subminimum wage is more than an economic issue—it's a human rights issue.
Hillary Clinton, Hillary Clinton Campaign Press Release - Companies Can Legally Pay Workers With Disabilities Less Than Minimum Wage. It's Time To End That Online by Gerhard Peters and John T. Woolley, The American Presidency Project https://www.presidency.ucsb.edu/node/317006