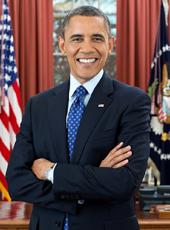 Fact Sheet: Young Leaders of the Americas Initiative (YLAI)
Today, during a town hall with 1000 young leaders from Latin America and the Caribbean, President Obama will announce a series of investments and new programs in support of the Young Leaders of the Americas Initiative (YLAI) which was launched in 2015. Through YLAI, the United States is investing in the next generation of Latin American and Caribbean leaders, and has committed significant resources to enhance leadership skills, bolster entrepreneurship, and connect young leaders with one another, the United States, and the American people.
Signature additional investments in YLAI and young people across the hemisphere include:
Growing the YLAI Network
The YLAI Network is a growing online and in-person community of nearly 20,000 young people-- entrepreneurs, activists, and public servants--working together to solve shared challenges for their continent and the world.
Through YLAI Empowers, YLAI Network members will now have access to an array of online courses and training materials, along with virtual mentoring and networking opportunities. YLAI Empowers will also provide access to tailor-made training videos on leadership, business and entrepreneurship, civic leadership, and public management featuring U.S. university professors and experts in their field.
USAID will leverage $150,000 to support the creation of a collaboration platform where members can work together on projects, business, and share expertise to increase the impact of the YLAI Network in communities across Latin America and the Caribbean. The platform will be developed in collaboration with YLAI members.
Increasing Access to Mentorship from the Private-Sector
The U.S. State Department, in partnership with the private sector, will launch the YLAI Professional Fellows Reverse Exchange Program to implement collaborative community projects and strengthen partnerships between companies and organizations in the U.S. and Latin America and the Caribbean. U.S. Government funding of $125,000 and private sector cost-sharing of over $75,000 will fund projects and travel for 45 U.S. Fellowship Hosts to visit YLAI Fellows' home countries to expand YLAI's impact and build lasting partnerships.
New Entrepreneurship Grants
The U.S. Department of State's Bureau of Educational and Cultural Affairs YLAI Small Grants will leverage $125,000 in U.S. Government funding to build public private partnerships for community training projects for YLAI Professional Fellowsover the next two years in the form of small-business entrepreneurship grants. These grants will support robust communities of entrepreneurs and the expansion of businesses and social ventures across Latin America and the Caribbean.
The U.S. Department of State has set aside $250,000 USD to be used by YLAI Fellows, in coordination with our U.S. Embassies, for follow-on projects, programs and activities to keep the momentum going after their U.S. exchange program and strengthen the broader YLAI Network.
Increasing Digital Literacy for Entrepreneurs
The U.S. Department of State will host a series of YLAI TechCamps, starting in Paraguay in 2017, for social entrepreneurship with participants from neighboring countries. Participants will gain new digital literacy and technology skills to enhance the work they are doing to make social change in their community.
Bolstering Innovation and Connectivity for Civil Society
The Latin America and Caribbean Civil Society Innovation Initiative (CSII) Hub (LAC Hub), supported through the Stand with Civil Society Initiative, will connect civil society organizations in Latin America to each other and to key allies across sectors through peer-to-peer investments and digital tools. The LAC Hub—established by representatives from 44 organizations from 23 countries across Latin America and the Caribbean—supports the work of civil society by amplifying their voices and developing innovative approaches that expand the reach and impact of civic activism in open, closing, and closed spaces. YLAI participants will partner with the LAC Hub to provide their expertise to an online marketplace of civil society innovators who are looking for partners to expand the impact of their work. The LAC Hub is one of six regional CSII Innovation Hubs globally.
Investing in Youth to Curb Crime and Violence
The U.S. Agency for International Development is investing $40 million in the Community, Family, and Youth Resilience (CFYR) Program to reduce youth involvement in crime and violence in the Eastern and Southern Caribbean. CFYR builds youth resilience to create pathways away from crime and toward productive participation in the community and economy. CFYR will also build the capacity of service providers to administer risk-screening tools and to deliver quality services that meet identified needs in collaboration with communities and families, and through partnerships with the government and private sector.
Increasing Global Competency through 100,000 Strong in the Americas
The 100,000 Strong in the Americas Innovation Fund will launch the first Peru-specific grant competition in 2017 that will stimulate and facilitate 20 new higher education institutional partnerships exclusively between Peruvian and U.S. colleges and universities on topics including water, climate change, STEM, and environmental sciences. This $600,000 Peru-specific Innovation Fund grant opportunity is made possible due to the public-private sector collaboration and commitments of the U.S. Department of State, Sempra Energy, and CAF: The Development Bank for Latin America. This Innovation Fund grant competition up will benefit student mobility between Peru and the United States, creating new opportunities for students to work and study in teams and increase regional education cooperation and competiveness.
Barack Obama, Fact Sheet: Young Leaders of the Americas Initiative (YLAI) Online by Gerhard Peters and John T. Woolley, The American Presidency Project https://www.presidency.ucsb.edu/node/322478