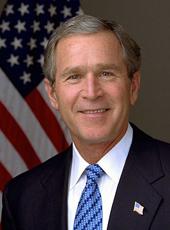 Fact Sheet: White House South Lawn Tee Ball
Milwood Little League

Kalamazoo, Michigan<
vs.
Hamilton Little Lads Cal Ripken League

Hamilton, New Jersey
Program Participants
Honorary Commissioner: Baltimore Orioles great Cal Ripken, Jr. serves as Honorary Commissioner of White House Tee Ball. He was appointed by President Bush in 2002.

Play-by-Play Announcers: Linda Cohn, ESPN's SportsCenter and Jennie Finch, Major League Baseball's This Week in Baseball & USA Softball Women's National Team

Honorary First Base Coach: Delores "Dolly" Brumfield White, Ed.D. from Arkadelphia, Arkansas, President of the All-American Girls Professional Baseball League Players Association (AAGPBL) and former fielder with the Fort Wayne Daisies and the Kenosha Comets.

Honorary Third Base Coach: Dot Richardson, M.D. of Clermont, Florida, Two-time Olympic Gold Medalist in Softball, Orthopedic Surgeon, and Vice Chair, President's Council on Physical Fitness and Sports

National Anthem Singer: Raven of Disney Channel's That's So Raven

Color Guard: Junior Girl Scout Troop #3199 from Oxon Hill, Maryland

Live Military Band: The Marine Band Combo
Game Ball Presenters: Dolly White will hand President Bush the game ball. She will be accompanied by six former AAGPBL players including: Gloria Cordes Elliott of Staten Island, New York (Pitcher, Racine Belles and Kalamazoo Lassies, 1950-1954); Jean Fantry of Rock Hill, South Carolina (Pitcher, Third Baseman and Outfielder, South Bend Blue Sox, 1946-1953); Karen Violetta Kunkel of Cadillac, Michigan (Utility, Grand Rapids Chicks, 1953); Ruth "Ritchie" Richard of Sellersville, Pennsylvania (Catcher and Outfielder, Grand Rapids Chicks and Rockford Peaches, 1947-1954; "Lou" Stone Richards of Holbrook, Massachusetts (Shortstop, Racine Belles and South Bend Blue Sox, 1945); Helen "Gig" Smith of Richmond, Virginia (Outfielder, Kenosha Comets and Grand Rapids Chicks, 1947-1948).
Background on the AAGPBL: The AAGPBL gave over 600 women athletes the opportunity to play baseball at the professional level. The League, which lasted from 1943 to 1954, represents one of the most unique periods in our Nation's baseball history. This final tee ball game of the 2003 season showcases the legacy of the AAGPBL, highlights the players for their accomplishments on the field and their important contributions to the advancement of women's sports and honors the progress of women's athletics. The game will precede the 60th anniversary reunion of the AAGPBL to be held in New York later in the week.
Volunteer Recognition: Darrell Green, former Washington Redskins star and Chairman of the President's Council on Service and Civic Participation, will join the President in recognizing 17 year old Shira Jacobson of Chevy Chase, Maryland for answering the call to service and for her dedication to helping others. Shira has been an active volunteer for the past three years with Special Olympics, helping young people with disabilities participate in various athletic competitions. Co-captain of her high school softball team last year, Shira has shared her expertise as a Special Olympics softball coach as well.
Facts about the President's White House Tee Ball Initiative
President Bush launched his White House Tee Ball Initiative to promote interest in baseball and foster a spirit of teamwork and service for America's youth. This is the third year of the President's White House Tee Ball Initiative, and this is the final game of the 2003 season.
What is tee ball?Tee ball is the entry sport to baseball for young players, generally four to eight years old. Tee ball develops the primary baseball skills of hitting, running, fielding and throwing and gives children solid teamwork experience. Tee ball is played in every state and territory and in dozens of countries around the world. Participation is estimated at 2.2 million players -- 65% boys and 35% girls. Members of two teams take turns hitting a ball off a batting tee set on home plate. Batters try to get on base and advance to home; fielders try to prevent that from happening. The elimination of pitching allows children to participate without the fear of being hit by a pitched ball. The players gain an understanding of the fundamental rules, which allows minimally competitive league play at all age levels.
Where exactly will the games be played?On the southeast corner of the South Lawn near the fountain.
How are the teams selected?Teams for today's game were selected by Little League Baseball in Williamsport, Pennsylvania and Babe Ruth League, Inc in Lawrence Township, New Jersey. The Cal Ripken League is a division of the Babe Ruth League.
George W. Bush, Fact Sheet: White House South Lawn Tee Ball Online by Gerhard Peters and John T. Woolley, The American Presidency Project https://www.presidency.ucsb.edu/node/281824