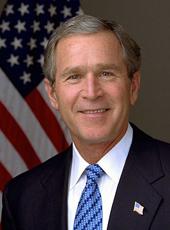 Fact Sheet: White House South Lawn Tee Ball
White House South Lawn Tee Ball

June 13, 2004 - 4:00 p.m.
The Bolling Air Force Base Little League Cardinals

Washington, DC

vs.

The Cherry Point Marine Corps Air Station Devil Dogs

Havelock Little League

Havelock, NC
Program Participants
Play-by-Play Announcer: Joe Buck, FOX Sports

Honorary First Base Coach: COL Duane Jones, U.S. Air Force, Commanding Officer, Bolling AFB

Honorary Third Base Coach: COL John Gumbel, U.S. Marine Corps, Commanding Officer for NADEP, Cherry Point

National Anthem Singer: Tech. Sgt. Matthew Irish, U.S. Air Force, Associate Conductor, Singing Sergeants, Bolling AFB

Color Guard: Girl Scout Troop #504, Andrews Air Force Base, Maryland

Game Ball Presenters: Twelve-year old M'Lee Loney, from Clinton, Maryland, and eleven-year old Kelly Ladd, from Andrews Air Force Base, will hand President Bush the game ball. They are members of Girl Scout Troop #504, based at Andrews AFB, and are daughters of active duty military personnel stationed in Qatar. Troop #504 has donated and shipped cookies to the U.S. military in Iraq, and performed many community service projects to support the Fisher House at Andrews AFB, including donating kitchen items, toiletries, and other essentials.

Volunteer Recognition: The President will recognize Morgan Moore - of Lorton, Virginia, and Fort Belvoir - for answering the call to service and for his dedication to helping others. Morgan was named the 2004 Youth of the Year for Fort Belvoir Youth Services. Morgan's community service projects include: Tutoring at Fort Belvoir Youth Services; volunteering at King Street Cats, a local adoption agency for animals; Operation Child Care to support the National Guard and Reserve; and planting 43 American chestnut trees with Fort Belvoir Youth Services 4-H Club for Arbor Day. Morgan's mother is a Master Sergeant in the U.S. Air Force.
Facts about the President's White House Tee Ball Initiative
President Bush launched his White House Tee Ball Initiative to promote interest in baseball and foster a spirit of teamwork and service for America's youth. This is the fourth year of the President's White House Tee Ball Initiative, and this is the first game of the 2004 season. There were three games last year.
What is tee ball? Tee ball is the entry sport to baseball for young players, generally four to eight years old. Tee ball develops the primary baseball skills of hitting, running, fielding, and throwing, and gives children solid teamwork experience. Tee ball is played in every state and territory and in dozens of countries around the world. Participation is estimated at 2.2 million players - 65% boys and 35% girls. Members of two teams take turns hitting a ball off a batting tee set on home plate. Batters try to get on base and advance to home; fielders try to prevent that from happening. The elimination of pitching allows children to participate without the fear of being hit by a pitched ball. The players gain an understanding of the fundamental rules, which allows minimally competitive league play at all age levels.
Where exactly are the games played? On the southeast corner of the South Lawn, near the fountain.
How are the teams selected? Teams are selected by Little League Baseball in Williamsport, Pennsylvania. Teams can be nominated online at www.littleleague.org.
George W. Bush, Fact Sheet: White House South Lawn Tee Ball Online by Gerhard Peters and John T. Woolley, The American Presidency Project https://www.presidency.ucsb.edu/node/281681