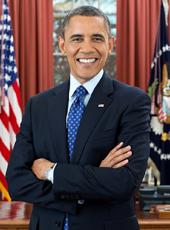 Fact Sheet: White House Announces New Commitments to the Fair Chance Business Pledge and Actions to Improve the Criminal Justice System
Since the President took office, this Administration has been committed to reforming America's criminal justice system and highlighting the importance of reducing barriers facing justice-involved individuals trying to put their lives back on track. Over 2.2 million men and women are incarcerated in American prisons, and over 11 million spend time in our jails, and the vast majority of them will return to their communities. Improving education and job opportunities for these individuals has a recognized effect of reducing crime, and will make our communities safer.
Today, the White House is hosting a convening on criminal justice reform to discuss the progress and advancements that have been made over the past eight years and the opportunities that remain to tackle persistent problems. This event is part of the Administration's continued efforts to bring together Americans who are working to improve the criminal justice system, from activists engaging in communities around the nation to law enforcement and elected officials working to lower the crime and incarceration rates, to formerly incarcerated people who are earning their second chance.
In conjunction with this event, the White House is announcing a round of new signatories to the Fair Chance Business Pledge and a series of Administration actions to enhance the fairness and effectiveness of the criminal justice system including:
•      Final Office of Personnel Management "Ban the Box" Rule
•      Federal Bureau of Prison Reforms
•      White House Legal Aid Interagency Roundtable Report
These announcements build on the Administration's longstanding commitment to reforming the criminal justice system, improving reentry outcomes, and removing unnecessary obstacles facing formerly incarcerated individuals.
Fair Chance Business Pledge
In April, the White House launched the Fair Chance Business Pledge encouraging companies to take action to ensure that all Americans have the opportunity to succeed, including individuals who have had contact with the criminal justice system. The pledge represents a call-to-action for all members of the private sector to improve their communities and expand their talent pools by eliminating unnecessary hiring barriers facing those with a criminal record.
Today's signatories to the Fair Chance Business Pledge bring the total number of pledged employers to over 300. The companies and organizations that have signed the pledge collectively employ over 5 million Americans. The new commitments come from a diverse range of employers including: Ben & Jerry's, Clif Bar, CVS Health, Gap, Intel, Kroger, LinkedIn, Monsanto, Perdue Farms, Shinola, Target, Tyson Foods, Union Square Hospitality Group, and WeWork.
Additionally, Glassdoor created a Fair Chance Pledge badge that companies can add to their profile on the website to proudly demonstrate their commitment to maintaining hiring and training programs for individuals with criminal records.
The Department of Justice recently funded the Council of State Governments Justice Center (CSGJC) to assist Second Chance grantees and the field at-large through the National Reentry Resource Center. The award includes funding to provide employer-focused outreach and education to promote fair chance hiring practices. A coalition of Fair Chance Business Pledge Signatories has committed to working together with CSGJC and other external partners to share their successes in adopting fair chance hiring practices and encourage other businesses to follow suit.
Today's announcement is further evidence of the private sector's support for a more fair justice system, and the Pledge is one of many initiatives where the White House has successfully partnered with the private sector to increase opportunity for all Americans.
By signing the Fair Chance Business Pledge, these companies are:
•      Voicing strong support for economic opportunity for all, including the approximately 70 million Americans who have some form of a criminal record.
•      Demonstrating an ongoing commitment to take action to reduce barriers to a fair shot at a second chance, including practices like "banning the box" by delaying criminal history questions until later in the hiring process; ensuring that information regarding an applicant's criminal record is considered in proper context; and engaging in hiring practices that do not unnecessarily place jobs out of reach for those with criminal records.

THE FAIR CHANCE BUSINESS PLEDGE
We applaud the growing number of public and private sector organizations nationwide who are taking action to ensure that all Americans have the opportunity to succeed, including individuals who have had contact with the criminal justice system. When around 70 million Americans – nearly one in three adults – have a criminal record, it is important to remove unnecessary barriers that may prevent these individuals from gaining access to employment, training, education and other basic tools required for success in life. We are committed to providing individuals with criminal records, including formerly incarcerated individuals, a fair chance to participate in the American economy.
Companies and organizations interested in joining the Fair Chance Business Pledge can do so by signing up HERE.
Today's signatories include:
•      Al Abbas Cookies
•      Alley Taco
•      American Eagle Sealcoating and Asphalt LLC
•      Amity Foundation
•      Andrews Funeral Home
•      Avalon Breads
•      Berry Much Yogurt
•      Brooklyn Chamber of Commerce
•      Brooks Lumber
•      Butterball Farms, Inc.
•      Byblos
•      C.W. Morris - J.W. Henry Funeral Home
•      Capital Area ReEntry Coalition
•      Capitol City Contracting, Inc.
•      Carpenter's Shelter
•      Cava Grill
•      Center for Living and Learning
•      Clif Bar
•      Colorado Mountain College
•      Court Programs, Inc.
•      CPG Partnership Strategies LLC
•      CSI Saddlepads LLC
•      CVS Health
•      D.C. Central Kitchen
•      Dillard & Associates
•      DRP Systems
•      Ecolibrium3
•      Edwins Leadership & Restaurant Institute
•      Executives' Alliance for Boys and Men of Color
•      Fair Chance Workforce Interface LLC
•      FoodCorps, Inc.
•      Friends Outside
•      Gap
•      GeoFi
•      Get Ready Driving Academy
•      Glassdoor
•      Golden State Foods Corp.
•      Grandy's Coney Island
•      Green Dot Stables
•      HopCat Detroit
•      InService Enterprise, LLC
•      Intel Corporation
•      Isidore Electronics Recycling
•      IT Total Care, Inc.
•      JAX Chamber
•      Jeff's 40 Minute Cleaners
•      JSJ Staffing, LLC
•      Kansas City Community Source, Inc.
•      Konsultera
•      The Kroger Company
•      Lawson Screen & Digital Products, Inc.
•      Life Restoration CEDA
•      Linden Resources
•      LinkedIn
•      Los Angeles Black Worker Center
•      Los Angeles Conservation Corps
•      Lou's Deli
•      Makin' Movez LLC
•      Maria's Italian Kitchen
•      Mark O's Bar & Grill
•      MI United
•      MOD Pizza
•      Moe Appliance
•      Monsanto
•      National Dry Goods Company
•      Newton Brown Urban Design
•      Nexus Services, Inc.
•      NXIS Enterprises, LLC
•      Olive Branch Village Project
•      O'Neill Construction Group
•      Oscar's Coney Island
•      Pass Job Connection
•      Perdue Farms, Inc.
•      Pet Supplies Plus
•      Phyllis Wheatley Community Center
•      Portland Bottling Company
•      Q Stride Inc.
•      RECAP, Inc.
•      Restoration Law Center
•      Roman Labor Services Corp.
•      Root & Rebound
•      Saucy By Nature
•      Shinola Detroit, LLC
•      Skill Source Group
•      St. Louis Wing Company LLC
•      Stratford University
•      SunHarvest Solar
•      Super Tek Group
•      TakeAction Minnesota
•      Taqueria El Nacimiento
•      Target
•      TBS Facility Services Group
•      The CPAI Group, Inc.
•      The Grey Door Boutique
•      The Lancaster Food Company
•      The Last Mile
•      The National Incarceration Association
•      The Pate House
•      The Phax Group, LLC
•      The Water Station
•      Transmedia Capital
•      TransNation Holdings, LLC
•      Trinosophes
•      Tyson Foods
•      Union Square Hospitality Group
•      Vaughan's Public House
•      Virginia Employment Commission
•      WeWork
•      Work in Progress
•      Year Up
•      Yuca's
•      Zaraxo
Federal "Ban the Box" Rule
Today the Office of Personnel Management is finalizing a rule to ensure that applicants with a criminal history have a fair shot to compete for Federal jobs. The rule effectively "bans the box" for a significant number of positions in the Federal Government by delaying the point in the hiring process when agencies can inquire about an applicant's criminal history until a conditional offer is made. This change prevents candidates from being eliminated before they have a chance to demonstrate their qualifications.
As the nation's largest employer, the Federal Government should lead the way and serve as a model for all employers – both public and private. Banning the box for Federal hiring is an important step. It sends a clear signal to applicants, agencies, and employers across the country that the Federal Government is committed to making it easier for those who have paid their debts to society to successfully return to their communities, while staying true to the merit system principles that govern our civil service by promoting fair competition between applicants from all segments of society.
Federal Bureau of Prison Reforms
As part of the Justice Department's deep commitment to a fair, effective criminal justice system, the Department announced today a series of reforms at the Federal Bureau of Prisons (BOP) designed to reduce recidivism and increase the likelihood of inmates' safe and successful return to the community. Today the department released a memo from Deputy Attorney General Sally Q. Yates on reforms to residential reentry centers including covering the cost of obtaining state-issued IDs for inmates prior to their release from custody. Additionally, BOP is creating a semi-autonomous school district within the federal prison system and providing additional services for female inmates when the BOP facility in Danbury, Connecticut, resumes housing female inmates later this month. The Danbury facility will also house BOP's first-ever integrated treatment facility for female inmates.
Last year, with the Department's support, BOP retained outside consultants to review the agency's operations and recommend changes designed to reduce the likelihood of inmates re-offending after their release from prison. As part of today's announcement, BOP is launching a new website, justice.gov/prison-reform, that compiles current and ongoing reforms at BOP, and includes the final reports from the outside consultants.
White House Legal Aid Interagency Roundtable Report
Today the White House Legal Aid Interagency Roundtable (WH-LAIR) is issuing its first annual report to President Obama, "Expanding Access to Justice, Strengthening Federal Programs." This report documents the significant steps that the 22 federal agency members of WH-LAIR have taken to integrate civil legal aid into programs designed to serve low-income and vulnerable people where doing so can both improve their effectiveness and increase access to justice.
Co-chaired by Attorney General Loretta Lynch and Director of the Domestic Policy Council Cecilia Muñoz, and staffed by the DOJ Office for Access to Justice, WH-LAIR was established to help provide legal assistance to Americans in need to further our shared goals of breaking the cycle of domestic violence and elder abuse epidemic, ending homelessness among veterans, and helping to remove obstacles to employment for jobseekers. Recognizing the power of legal aid to both increase the availability of meaningful access to justice and improve outcomes in many federal programs, WH-LAIR agencies have been working together since 2012 to integrate legal aid into their programs, policies and initiatives.
The report addresses key federal priorities where civil legal aid improves program outcomes, and also describes agencies' efforts to partner with legal aid organizations to meet the needs of special populations, including veterans and servicemembers, tribes and tribal members, people with disabilities, people with criminal records, crime victims and disaster survivors.
Barack Obama, Fact Sheet: White House Announces New Commitments to the Fair Chance Business Pledge and Actions to Improve the Criminal Justice System Online by Gerhard Peters and John T. Woolley, The American Presidency Project https://www.presidency.ucsb.edu/node/322906