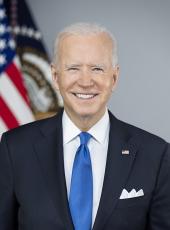 FACT SHEET: White House Announces Additional $385 Million to Lower Home Energy Bills for American Families
Total Low Income Home Energy Assistance Program Funding Reaches Record $8.3 Billion for Hard-Pressed American Families in Fiscal Year 2022
Today, the White House is announcing that the U.S. Department of Health and Human Services (HHS) will release more than $385 million to states to help families and individuals with their home energy costs – including summer cooling – through the Low Income Home Energy Assistance Program (LIHEAP). These funds are in addition to the $4.5 billion that the American Rescue Plan provided to LIHEAP and the first $100 million installment of a five-year, $500 million investment in LIHEAP from President Biden's Bipartisan Infrastructure Law. Altogether, this year the Biden-Harris Administration is providing more than $8.3 billion in LIHEAP assistance to reduce heating and cooling costs for low-income Americans – the largest investment in a single year since the program was established in 1981.
The President is traveling today to the Pacific Northwest, which saw record heat last year, where he will highlight actions he has taken to help lower costs for families, including home energy costs. These actions include:
Record LIHEAP Funding for States: Today, HHS announced the expected final state-by-state allocation of over $8.3 billion in LIHEAP funding outlined below. For example, Oregon, where the President is traveling today, will receive an additional $3.8 million, bringing the total for Oregon – including American Rescue Plan funds – to $92.6 million in LIHEAP funding. Washington, where the President will travel tomorrow, will receive an additional $6.5 million, bringing its total to $151.2 million.
The American Rescue Plan's Historic Resources and Relief for Homeowners: The American Rescue Plan provided other critical resources that states and localities can use to address home energy costs. This includes Emergency Rental Assistance (ERA) programs, which received an additional $21.5 billion in funding from the American Rescue Plan, can provide help with past-due utility bills or ongoing assistance with energy costs to help distressed renters avoid shut-offs and keep current on expenses. Over $30 billion of ERA funds have been obligated to assist households with rent and utility costs. The Treasury Department is also working with states and tribes to distribute $9.8 billion in funding for the Homeowners Assistance Fund, with a majority of approved plans including utility assistance to homeowners in need. State and Local Fiscal Recovery Funds can also be deployed to help deliver energy relief to families. Jurisdictions – such as California; Maryland; Louisville, Kentucky; Mesa, Arizona; Burlington, Vermont; and the Menominee Tribe of Wisconsin – are already helping households eliminate unpaid bills, avoid shut-offs, and reduce their energy bills.
The Bipartisan Infrastructure Law's Historic Investments to Reduce Home Energy Costs: The Bipartisan Infrastructure Law invested a historic $3.5 billion in the Department of Energy's Weatherization Assistance Program, reducing energy costs for hundreds of thousands of low-income households by increasing their homes' energy efficiency.
Saving Families Money with Energy Efficiency Standards: The Biden-Harris Administration is continuing a series of 100 actions, to be completed this year, that together will save families $100 every year with more efficient home appliances and equipment. The Department of Energy recently proposed new standards for appliances like air conditioners to help consumers save on their utility bills, which is critical as communities cope with increasingly common and extreme heat events. The Administration will continue taking action to make homes, offices, schools, appliances, and more energy efficient to cut costs for consumers.
Today's announcement also builds on the Administration's previous actions to ensure these historic resources are distributed swiftly and equitably:
Households in need of help with their energy bills can identify resources in their area at EnergyHelp.us or by calling the National Energy Assistance Referral hotline at 1-866-674-6327.
HHS LIHEAP Funding Awards Available in FY 2022
State/Territory
Share of $4.5 Billion American Rescue Plan Award
Share of FY 2022 CR Award (November 1, 2021)
Share of FY 2022 Infrastructure Act Award (January 25, 2022)
Share of Over $385 Million Announced Today
Total Share of Record Over $8.3 Billion Available in FY 2022
Alabama
$41,305,882
$56,406,127
$2,682,444
$6,652,710
$107,047,163
Alaska
$14,390,003
$10,212,175
$313,945
$1,168,240
$26,084,363
Arizona
$23,569,301
$26,214,931
$1,688,238
$3,539,429
$55,011,899
Arkansas
$30,164,262
$29,809,774
$809,945
$3,461,419
$64,245,400
California
$203,610,805
$179,228,041
$4,177,848
$20,649,415
$407,666,109
Colorado
$71,759,071
$53,827,678
$1,545,991
$6,154,339
$133,287,079
Connecticut
$94,096,941
$65,781,175
$2,003,413
$7,491,598
$169,373,127
Delaware
$12,883,578
$12,188,013
$355,385
$1,413,086
$26,840,062
District of Columbia
$14,560,741
$10,333,343
$317,672
$1,182,101
$26,393,857
Florida
$80,777,150
$89,844,309
$5,785,953
$12,130,404
$188,537,816
Georgia
$63,876,744
$71,046,847
$4,575,402
$9,592,448
$149,091,441
Hawaii
$4,995,879
$4,719,446
$166,951
$547,391
$10,429,667
Idaho
$26,673,978
$18,929,763
$581,945
$2,165,504
$48,351,190
Illinois
$252,788,881
$155,362,999
$3,175,315
$17,479,037
$428,806,232
Indiana
$114,066,354
$70,324,816
$1,322,623
$7,445,267
$193,159,060
Iowa
$78,507,818
$49,844,389
$937,361
$5,277,033
$134,566,601
Kansas
$38,821,123
$33,327,874
$235,620
$3,835,029
$76,219,646
Kentucky
$61,571,174
$51,647,357
$1,572,878
$5,944,024
$120,735,433
Louisiana
$41,415,195
$50,324,275
$1,307,770
$5,897,192
$98,944,432
Maine
$55,172,305
$35,028,740
$658,740
$3,708,498
$94,568,283
Maryland
$73,506,086
$69,851,450
$1,505,787
$8,090,410
$152,953,733
Massachusetts
$187,074,431
$120,461,255
$3,972,082
$13,640,497
$325,148,265
Michigan
$238,219,248
$146,524,948
$2,749,484
$15,510,284
$403,003,964
Minnesota
$167,346,852
$106,248,039
$1,998,074
$11,248,495
$286,841,460
Mississippi
$33,752,229
$33,175,153
$932,139
$3,851,250
$71,710,771
Missouri
$103,843,419
$75,090,936
$2,284,410
$8,569,578
$189,788,343
Montana
$27,134,445
$19,256,542
$591,992
$2,202,887
$49,185,866
Nebraska
$41,180,965
$29,208,760
$898,443
$3,341,442
$74,629,610
Nevada
$11,597,336
$12,899,126
$830,700
$1,741,587
$27,068,749
New Hampshire
$35,498,757
$25,192,456
$774,475
$2,881,938
$64,347,626
New Jersey
$172,973,948
$112,665,663
$3,945,446
$12,766,391
$302,351,448
New Mexico
$22,314,041
$18,984,981
$0
$2,145,210
$43,444,232
New York
$535,676,404
$340,099,422
$6,395,824
$36,006,375
$918,178,025
North Carolina
$86,970,460
$96,322,663
$3,031,982
$11,251,451
$197,576,556
North Dakota
$27,147,464
$19,265,782
$592,275
$2,203,944
$49,209,465
Ohio
$226,879,639
$140,491,616
$4,470,005
$15,847,745
$387,689,005
Oklahoma
$31,955,095
$38,316,431
$872,191
$4,497,380
$75,641,097
Oregon
$54,008,001
$33,704,628
$1,081,558
$3,804,103
$92,598,290
Pennsylvania
$297,671,482
$182,800,295
$3,417,885
$19,353,129
$503,242,791
Rhode Island
$30,818,515
$21,871,020
$672,368
$2,501,975
$55,863,878
South Carolina
$35,117,531
$45,075,688
$2,923,507
$6,086,407
$89,203,133
South Dakota
$24,482,535
$17,374,556
$534,136
$1,987,594
$44,378,821
Tennessee
$64,310,966
$66,094,629
$1,897,763
$7,692,249
$139,995,607
Texas
$134,407,308
$149,494,402
$9,627,413
$20,184,105
$313,713,228
Utah
$32,932,053
$23,370,940
$718,478
$2,673,560
$59,695,031
Vermont
$26,607,583
$18,882,643
$580,497
$2,160,115
$48,230,838
Virginia
$90,218,680
$88,899,724
$2,833,722
$10,327,646
$192,279,772
Washington
$86,208,581
$57,425,673
$1,053,477
$6,499,393
$151,187,124
West Virginia
$40,464,237
$28,716,314
$882,807
$3,285,056
$73,348,414
Wisconsin
$150,636,196
$95,638,491
$1,798,553
$10,125,261
$258,198,501
Wyoming
$12,721,025
$9,029,982
$276,494
$1,032,995
$23,060,496
Subtotal to States
$4,428,682,697
$3,316,836,280
$98,359,406
$379,244,616
$8,223,122,999
Subtotal to Tribes/
Tribal Organizations
$48,803,948
$38,434,012
$1,132,653
$4,405,488
$92,776,101
American Samoa
$372,429
$278,797
$8,402
$31,882
$691,510
Guam
$816,537
$611,253
$18,422
$69,900
$1,516,112
Northern Mariana Islands
$283,604
$212,305
$6,398
$24,280
$526,587
Puerto Rico
$20,268,659
$15,172,946
$457,298
$1,735,097
$37,634,000
Virgin Islands
$772,126
$578,007
$17,421
$66,097
$1,433,651
Subtotal to Territories
$22,513,355
$16,853,308
$507,941
$1,927,256
$41,801,860
Total to All Recipients
$4,500,000,000
$3,372,123,600
$100,000,000
$385,577,360
$8,357,700,960
Joseph R. Biden, FACT SHEET: White House Announces Additional $385 Million to Lower Home Energy Bills for American Families Online by Gerhard Peters and John T. Woolley, The American Presidency Project https://www.presidency.ucsb.edu/node/355527