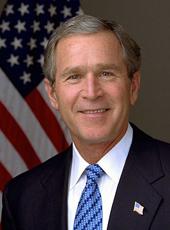 Fact Sheet: U.S.-Russian People-To-People Cooperation
People-to-People programs create direct linkages between citizens, cities, businesses, educational and research institutions, hospitals, and non-governmental organizations of all kinds for the purpose of promoting understanding, sharing know-how, and developing new solutions to common problems.
Partnerships: Currently, partnerships between American and Russian institutions are flourishing. They include eight hospital partnerships, 37 university partnerships, and 94 Russian-American sister cities. More than 100 additional American-Russian community and institutional partnerships have also been forged between local governments, judges, businesses, professional associations, and other non-governmental organizations. Many of these partnerships continue in one form or another after government support has ended because those involved find them mutually beneficial and value the strong personal connections that have resulted.
Especially strong ties between American and Russian regions and cities have been developed, notably between the Russian Far East and the U.S. West Coast. In an effort to encourage more of these ties, the U.S. Agency for International Development has begun a new $2.3 million program that will develop U.S.-Russian partnerships to facilitate cooperation, strengthen civil society and media, and improve the business climate in the Russian Far East and the Volga Federal District.
Exchanges: The United States Government sponsors a wide range of academic and professional exchange programs through which American and Russian participants create lasting relationships and gain valuable insights and experience as they learn about each others? society and culture. Under these programs, more than 50,000 Russians have visited the United States on long- and short-term programs. In 2001, under State Department auspices, 355 Russian high school students and 64 undergraduate students spent a full academic year in U.S. high schools and colleges. The Fulbright Program provided two-way exchange for 54 American and 59 Russian university professors and students. The International Visitors program enabled 365 Russian professionals and officials to learn about American practices in their fields on sponsored trips across the United States.
Programs that facilitate new linkages between American and Russian businesspeople continue to create new opportunities for both countries. Last year alone, through the State Department-sponsored Community Connections Program and the Productivity Enhancement Program, 975 Russian entrepreneurs visited the United States to participate in training and internships at American businesses. These business exchanges will increase significantly this year.
Each year, hundreds of American and Russian scientists participated in exchanges and cooperative research across such diverse scientific fields as physics and nuclear energy, ocean studies, environment, and health. Efforts are underway to strengthen and broaden scientific cooperation from which both sides derive benefits.
Through the Peace Corps, 160 volunteers are providing English-language and business education and support to schools and institutes, entrepreneurs, organizations, professional associations, government officials, and non-governmental organizations across Russia. Volunteers are also helping to disseminate practical business information, build new civic institutions, revitalize education, and protect the environment.
Currently in its fourth year of operation, in 2002 the Open World Russian Leadership Program at the Library of Congress will bring 2,600 young Russian leaders to the United States. Russians participants will represent all levels of government in Russia and all of Russia's regions. The 2002 program will focus on rule of law, education reform, federalism, health, the environment, economic development, women as leaders, and youth issues.
In order to facilitate people-to-people linkages, the United States and Russia have agreed to reduce visa fees for all students, exchange visitors, and those traveling to the United States or Russia for vocational training. The United States and Russia are committed to modernizing visa practices and taking other steps that will both enhance security and facilitate legitimate travel. These significant steps will also remove barriers to trade and investment and stimulate economic development while protecting borders. The United States has also begun a program that allows Russian citizens to apply for nonimmigrant visas in cities throughout the Russian Federation. The program will expand in the coming year to make it possible for Russian tourists, businessmen, students, and other travelers to apply for such visas more easily. Already, this program has enhanced people-to-people linkages at the regional and local levels.
Access to Information: Through the U.S. Agency for International Development and the Department of State, the United States Government continues to support the development of Russian independent print and broadcast media, as well as broader access to the Internet. Programs emphasize training, business development, network and association building, production support, and legal advocacy. Through the Department of State, the Internet Access and Training Program provides public access Internet centers and Internet training at 66 sites in 44 cities throughout Russia.
Last November, a new Russian-American Media Entrepreneurship Dialogue was launched. The Newspaper Association of America and the National Association of Broadcasters are working with Russian partner organizations to explore ways to create conditions that allow an independent, commercial media industry to flourish in Russia.
The Department of State will be initiating a new program this year to partner the Moscow State University Journalism Faculty with an American school of journalism. This partnership will advance the education of future media professionals.
Human Rights and Democracy: Through the U.S. Agency for International Development, a new program will advance our mutual interests in promoting tolerance and understanding among our diverse populations. A budget of $1.0 million will fund new partnership initiatives to support Russian non-governmental organizations working to promote tolerance, human rights, and religious freedom.
The U.S. Embassy Democracy Commission Small Grants Program awards grants of up to $24,000 to Russian NGOs for projects to enhance the development of indigenous democratic institutions and practices. In 2002, this program will be expanded by 50 percent in order to provide funding for initiatives to advance religious and ethnic tolerance.
The National Endowment for Democracy provides additional grant support to promote political and economic freedom, a strong civil society, independent media, human rights, and the rule of law in Russia.
Health Cooperation: Health care professionals and hospitals from across the United States have participated in partnerships with their Russian counterparts, contributing to our critically important work in health care and the battle to prevent and cure infectious diseases, cardiovascular disease, and efforts to improve maternal and child health. The U.S. Agency for International Development Health Partnerships program is linking health care professionals and institutions in eight American and Russian cities. The partnerships are tackling such issues as infection control, clinical practice guidelines, financial management, primary health care, women's health, and asthma.
The United States and Russia have agreed to intensify cooperation to prevent the spread of HIV/AIDS and other infectious diseases. In three pilot sites in Russia, we are currently implementing health education programs aimed at populations at high-risk for HIV/AIDS and other sexually transmitted diseases. We have provided additional funding for a fourth site that will operate in St. Petersburg and Leningrad oblast. Joint programs for the treatment of tuberculosis are now underway in three Russian oblasts, and will expand to a fourth oblast soon. The United States and Russia have also pledged to address the causes of the decline in the life expectancy of the Russian people by combating heart disease, hypertension, and related behavioral factors.
George W. Bush, Fact Sheet: U.S.-Russian People-To-People Cooperation Online by Gerhard Peters and John T. Woolley, The American Presidency Project https://www.presidency.ucsb.edu/node/280413