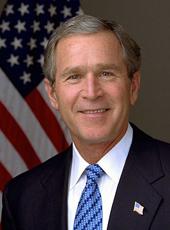 Fact Sheet: U.S.-Russian HIV/AIDS Cooperation Initiative
The United States and the Russian Federation have worked together for years to combat the HIV/AIDS threat. The leaders of both countries have agreed to intensify this cooperation to emphasize joint research, program implementation, and public-private cooperation.
New Research Initiative: This initiative will have two phases: identify opportunities for collaboration between Russian and US scientists, and a grant competition to support meritorious biomedical and behavioral research on topics identified in the workshops.
HHS Activities: The Biotechnology Engagement Program (BTEP) is working closely with the State Department's Bioindustry Initiative and the International Science and Technology Center in Moscow to patent and commercialize promising results from their collaborative efforts.
Collaborations between the National Institutes of Health (NIH) and Russian institutes include vaccine development, treatment of HIV infection, treatment and prevention of opportunistic infections, and development of behavioral and social prevention approaches for vulnerable populations.
The Centers for Disease Control and Prevention (CDC) collaborate with Russian counterparts an integrated behavioral risk assessment among different population groups; an evaluation of factors influencing health risks and health-seeking behaviors; and diagnostic test training.
USAID Efforts: The U.S. Agency for International Development's strategy focuses on decreasing the transmission of HIV/AIDS among high-risk groups and preventing its spread to the general population through behavior change communication, HIV/AIDS policy dialogue, voluntary counseling and testing, data collection and use, and capacity-building.
Public-Private Partnerships: The Transatlantic Partners Against AIDS (TPAA), a non-governmental organization that combats the rapid and devastating spread of HIV/AIDS in Russia and neighboring countries, sponsored the U.S.-Russia Business and Labor Summit on AIDS on September 25, 2003. At this meeting, high-level business, labor and political leaders discussed the surging HIV/AIDS epidemic in Russia and explored ways the business and labor community can address the crisis.
George W. Bush, Fact Sheet: U.S.-Russian HIV/AIDS Cooperation Initiative Online by Gerhard Peters and John T. Woolley, The American Presidency Project https://www.presidency.ucsb.edu/node/282185