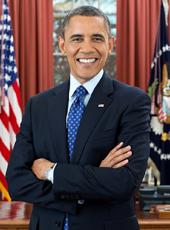 Fact Sheet: U.S.-Pakistan Clean Energy Partnership
Energy challenges remain the key structural obstacle to Pakistan's growth potential, with energy demand expected to double by 2030. Prime Minister Nawaz Sharif has emphasized the importance of energy as one of his government's critical priorities. Since 2009, the United States and Pakistan have established intense cooperation on energy, coordinated through the Energy Working Group under the U.S.-Pakistan Strategic Dialogue. Recognizing the critical importance of increasing energy security and access in a clean, sustainable manner, the United States has committed more than $1 billion to date to support energy sector investments and reforms in cooperation with the Government of Pakistan. Our cooperative efforts have made almost 1,700 additional megawatts available to the national grid, powering the homes and businesses of 19 million Pakistanis and increasing the annual revenue of Pakistani distribution companies by over $200 million.
Launching a new chapter in energy cooperation, the U.S.-Pakistan Clean Energy Partnership will support significant new private sector investments in Pakistan in clean energy generation, transmission, and distribution. The new partnership continues the joint efforts by the United States and Pakistan to sustainably address Pakistan's energy needs. The Partnership also reflects Pakistan's commitment to help curb climate change, particularly as Pakistan is one of the countries most vulnerable to its effects.
Under the U.S.-Pakistan Clean Energy Partnership, the United States will work with the Government of Pakistan to advance energy sector reforms, improve the investment framework, and make targeted investments that will enable U.S., Pakistani, and international private sector developers to add at least 3,000 megawatts (MW) of clean power generation infrastructure to Pakistan's national electricity system, benefitting 30 million Pakistanis.
To advance the goals of the Clean Energy Partnership, the U.S. and Pakistan will work to:
(1) Strengthen regulatory institutions and develop market-based rules that attract increased local and international private investment, and continue to support Pakistan's necessary reforms in the energy sector, such as improvement and privatization of the distribution system;
(2) Develop an investment plan for expanding the role of clean energy systems;
(3) Expand transmission capacity for clean energy projects through on-budget U.S. assistance to selected transmission infrastructure; and,
(4) Mobilize loans, grants, technical assistance, guarantees, and public-private partnerships needed to manage and reduce investor risks and leverage private capital into clean power generation projects.
Areas of cooperation envisioned under the U.S.-Pakistan Clean Energy Partnership are:
•      Catalyze private-sector energy investments: The United States will provide technical assistance, risk guarantees, and targeted investments in supporting energy infrastructure (e.g., transmission lines) to enhance Government of Pakistan (GOP) efforts to attract private funding. This assistance will: (1) increase private-sector led generation capacity, (2) expand transmission system capacity, (3) enhance distribution system profitability, and (4) improve power sector governance by supporting GOP power sector reform efforts. USAID will also work closely with the Overseas Private Investment Corporation (OPIC) and multilateral development banks to bring additional financial resources to the table in support of enhanced private sector investment. In September 2015, the OPIC Board of Directors approved a loan guaranty of up to $250 million for transmission and distribution infrastructure improvements at K-Electric, Karachi's power distribution company. OPIC has also executed loan agreements facilitating U.S. private sector investment in five wind projects amounting to 250 MW of generating capacity in Sindh province.
•      Highlight Pakistan's energy opportunities: The Pakistani and the U.S. governments will hold a Clean Energy Business Opportunities Conference in December 2015, which will highlight the U.S.-Pakistan Clean Energy Partnership and private sector investment opportunities in Pakistan's natural gas, wind, solar, hydro, geothermal, and other clean energy projects.
•      Improve energy resource development planning: The U.S. Department of Energy and three of its research laboratories will collaborate with Pakistan to develop an energy sector-wide Integrated Resource Plan (IRP) for energy. The plan, with the full support from the relevant Pakistani agencies, would increase Pakistan's capacity to forecast future demand and identify clean and cost-effective generation and transmission projects.
•      Promote energy efficiency: Support the creation of an Industrial Energy Efficiency Expertise Center with collaboration of the Institute of Architects of Pakistan and a Pakistani university, and carry out an Energy Efficiency pilot project on a Pakistani government building to provide a template for future energy efficiency improvement plans.
•      Facilitate regional cooperation in clean energy: The U.S.-Pakistan Clean Energy Partnership will help facilitate dialogue with regional countries on potential cooperation in clean energy through cooperative programs like CASA-1000 and regional organizations like the South Asian Association for Regional Cooperation (SAARC).
•      Foster a new generation of Pakistani energy leaders: Through the U.S.-Pakistan Centers for Advanced Studies in energy, USAID has funded a partnership between Arizona State University, the National University of Sciences and Technology, and the University of Engineering & Technology-Peshawar to develop innovative energy research and solution hubs, partnering with both policymakers and industry. The U.S-Pakistan Clean Energy Partnership will work with the centers to train a new generation of engineers, business men and women, and policymakers to address the current and future energy needs of Pakistan.
The United States and Pakistan will coordinate the work of the Partnership under the U.S.-Pakistan Energy Working Group, as part of the U.S.-Pakistan Strategic Dialogue. U.S. government partners include USAID; the U.S. Departments of State, Commerce, and Energy; the Overseas Private Investment Corporation (OPIC); and the U.S. Army Corps of Engineers.
Barack Obama, Fact Sheet: U.S.-Pakistan Clean Energy Partnership Online by Gerhard Peters and John T. Woolley, The American Presidency Project https://www.presidency.ucsb.edu/node/323082