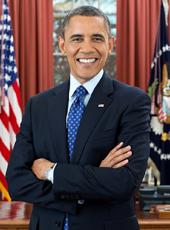 Fact Sheet: U.S.-Pakistan Augmented Joint Action Plan for Trade and Investment
The United States and Pakistan have a mutual interest in expanding bilateral trade and investment. The United States is Pakistan's largest export destination and one of the largest sources of investment in Pakistan. The Augmented Plan builds on the successful implementation of the Joint Action Plan on Trade and Investment and adds the following components:
•      Organizing Trade Missions and Business Delegations
The Department of Commerce will facilitate private sector engagement through its International Buyer Program and Special American Business Internship Program and explore opportunities for high-level trade missions to the United States.
•      Expanding Utilization of GSP (Generalized System of Preferences)
The Office of the U.S. Trade Representative will enhance current outreach and training efforts to boost GSP utilization. USTR is prepared to assist the Government of Pakistan in identifying and petitioning for additional GSP tariff lines and to obtain eligibility for exports of goods under newly GSP-eligible travel goods tariff lines.
•      Strengthening the Ready-Made Garment (RMG) Sector
The United States will help upgrade the capabilities of the ready-made garments (RMG) sector through support of vocational centers dedicated to RMG and improvements in industry labor conditions. U.S. assistance will also help scale-up Pakistan's International Labor Organization (ILO)-International Labor Standards (ILS) Textile program and support the launch of an ILO "Better Work Program." Also, the United States will support an investment event in New York to highlight opportunities in Pakistan's RMG industry and other sectors.
•      Making the Business Opportunity Conference a Regularly Scheduled Event
The Business Opportunities Conferences (BOCs) will become a regularly scheduled event overseen by a standing bi-national committee responsible for its organization.
•      Women's Economic Empowerment
Through the Memorandum of Understanding on Women's Empowerment, use the Trade and Investment Framework Agreement (TIFA) to integrate women entrepreneurs into all aspects of our bilateral trade and investment agenda, including business-to-business events, agriculture, GSP outreach, labor, and entrepreneurship.
•      Facilitating Pakistan Becoming an Observer in the U.S.-Central Asia TIFA
The United States will sponsor Pakistan's admission as an Observer to the six-nation U.S.-Central Asia (CA) TIFA, to be formalized during the CA TIFA Council meeting in November 2015 in Bishkek, Kyrgyzstan, if desired.
•      WTO Trade Facilitation Agreement
The United States will support Pakistan's efforts to ratify and implement the World Trade Organization (WTO) Trade Facilitation Agreement (TFA), including through technical assistance provided to Pakistan's Federal Board of Revenue and other governmental and industry representatives of the National Trade and Transport Facilitation Committee.
•      WTO Agreement on Government Procurement
To enhance Pakistan's access to U.S. and other government procurement markets, the United States will support Pakistan's accession to the WTO Agreement on Government Procurement (AGP) through the provision of technical assistance, particularly with regard to bringing Pakistan's government procurement laws and regulations into conformity with AGP eligibility standards.
•      Future Procurement Opportunities
The Department of Commerce and Office of the U.S. Trade Representative will assist Pakistan in building its capacity in sanitary, safety, and other standards required of U.S. Government procurements. Pakistani vendors will also be eligible to bid on select Department of Defense procurement opportunities that are in direct support of operations in Afghanistan.
Barack Obama, Fact Sheet: U.S.-Pakistan Augmented Joint Action Plan for Trade and Investment Online by Gerhard Peters and John T. Woolley, The American Presidency Project https://www.presidency.ucsb.edu/node/323064