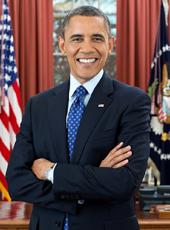 Fact Sheet: U.S. Leadership in Securing First-Ever Global Carbon Emissions Standards for Commercial Airplanes
International Civil Aviation Organization sets carbon standards for commercial airplanes that will reduce carbon pollution and save on fuel costs
Today in Montreal, the U.S. and 22 other countries reached agreement on the first-ever global carbon standards for commercial aircraft. When fully implemented, the standards are expected to reduce carbon emissions more than 650 million tons between 2020 and 2040, equivalent to removing over 140 million cars from the road for a year. These technology standards, agreed to at the International Civil Aviation Organization (ICAO), a specialized agency of the United Nations with 191 member countries, will apply to aircraft manufacturers once formally adopted by the ICAO Council.
Today's announcement follows closely on the heels of the Paris Climate Agreement reached last December and demonstrates the international community's continued commitment to take action on climate change and to put in place policies that reduce harmful carbon pollution. Globally, commercial aircraft emit 11 percent of carbon emissions from transportation. Without additional action, emissions from the aviation sector are projected to grow by nearly 50 percent. That is why, for more than five years, the United States has played a leadership role in developing these standards.
The aircraft standards agreed to today are part of a comprehensive approach by the United States and other ICAO countries to reduce carbon emissions from aviation through technology development, air traffic improvements, alternative fuels, and market mechanisms. The agreement on carbon emission standards is the first of two important opportunities this year to reduce carbon emissions from aviation. The second opportunity is reaching an ICAO agreement on a market-based approach to ensure carbon-neutral growth in the global aviation industry after 2020, which has the potential to offset several gigatons of carbon through 2035. Today's agreement is an important signal that the international community is well-positioned to rise to the challenge of implementing a global market-based approach to reduce aviation emissions later this year.

KEY FEATURES OF THE COMMERCIAL AIRLINE CARBON STANDARDS
The standards announced today will apply to new aircraft designs and, in a first for any type of ICAO standards for aircraft, will also apply to aircraft types currently in production.
The standards for new and in-production commercial airplanes will promote fuel efficiency improvements, with commensurate carbon pollution reductions of more than 650 million tons between 2020 and 2040. This standards address commercial airplanes that are responsible for more than 92 percent of aviation emissions. In the negotiations, ICAO members were considering a range of stringency options (SO) from 1 – 10. The standards announced today were finalized in the upper end of the range for large aircraft at SO8.5 and SO7.
Recognizing that aircraft technology and fuel efficiency will continue to improve over time, ICAO will complete a review of state-of-the art aircraft technology and projected improvements before 2019, to inform further tightening of the standard to keep pace with aircraft fuel-efficient technology improvements.

TODAY'S AGREEMENT BUILDS ON A ROBUST SET OF ACTIONS TAKEN BY THE U.S. TO REDUCE GLOBAL CARBON EMISSIONS
Paris Climate Agreement: After years of hard work, and thanks to principled American leadership, more than 190 countries came together to adopt the most ambitious climate change agreement in history. The Paris Agreement establishes a long-term, durable global framework to set the world on a course reduce global greenhouse gas emissions, ensuring we can leave the planet a better place for our children and grandchildren.

Montreal Protocol Amendment: Along with Canada and Mexico, the United States proposed an amendment to the Montreal Protocol to phase down production and consumption of hydrofluorocarbons (HFCs), potent greenhouse gases. At the Meeting of the Parties to the Montreal Protocol in November, Parties agreed to work together on an amendment in 2016. Phasing out these substances could avoid up to 0.5°C of warming by the end of the century.
Mission Innovation: Last year, President Obama joined other world leaders to launch Mission Innovation, a landmark commitment to accelerate public and private global clean energy innovation, and dramatically expand the new technologies that will define a clean, affordable, and reliable global power mix. Twenty countries representing around 80 percent of the global clean energy research and development (R&D) funding base committed to double their R&D investments over five years. Today, the President announced the next steps to advance the U.S. commitment, laying out a detailed budget proposal that includes increases in aviation-related clean energy R&D.
American Business Act on Climate Pledge: 154 companies have signed the White House's American Business Act on Climate Pledge. These companies have operations in all 50 states, employ nearly 11 million people, represent more than $4.2 trillion in annual revenue, and have a combined market capitalization of over $7 trillion. Among the 154 signers are JetBlue Airways Corporation and two aerospace manufacturers, GE and United Technologies.

Commitment to Reduce Financing for Coal: The United States fostered a commitment by more than 30 countries of the Organization for Economic Cooperation and Development (OECD) to dramatically reduce financing for coal-fired power plants overseas.
Barack Obama, Fact Sheet: U.S. Leadership in Securing First-Ever Global Carbon Emissions Standards for Commercial Airplanes Online by Gerhard Peters and John T. Woolley, The American Presidency Project https://www.presidency.ucsb.edu/node/322755