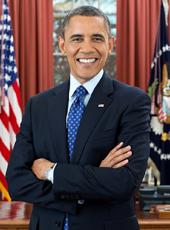 Fact Sheet: U.S. - Greek Partnership
The United States and Greece share a strong and enduring partnership based on their mutual commitment to core democratic values, which have been the foundation of peace and prosperity for Europe. We value Greece as a democratic and stable member of the Euro-Atlantic family, as a NATO ally, and as a member state of the European Union. The United States is committed to assisting the Greek people and government by supporting efforts to place the Greek economy on a path to sustainability and renewed prosperity. The United States also acknowledges and commends the Greek government and people for their generous response to the refugee and migration crisis. We remain committed to advancing Greece's response through our support for international humanitarian organizations.
Economic and Trade Partners: As Greece moves forward on the path to economic recovery, the United States will advocate policies to promote and foster economic growth and further opportunities for U.S. investment. To further these goals, the United States has pledged its support for energy diversification in Greece through the Trans-Adriatic Pipeline and Greece-Bulgaria Interconnector, which reduce Europe's dependence on Russian gas and strengthen energy security across the region. The Southern Gas Corridor also provides new hope and opportunity for stability and prosperity. To expand economic opportunity, the U.S. Embassy in Greece has also partnered with Massachusetts Institute of Technology Enterprise Forum and the Hellenic Initiative to support training for entrepreneurs in Greece. Since 2013, the United States has brought Greek entrepreneurs and creative professionals to the South by Southwest (SXSW) innovation festival in Austin, Texas, where they pitched their ideas to potential investors. Six of the SXSW participants raised more than $20 million to fund their start-ups. With U.S. support, Greek entrepreneurs also participated in the June 2016 Global Entrepreneurship Summit. These programs offered both Greek and American citizens many opportunities for increased cooperation between our two countries.
Security Partners: Greece joins the United States in its commitment to fighting ISIL. As long-time NATO allies, the United States and Greece remain committed to enhancing regional security and bolstering defense cooperation. The United States provides military assistance to Greece through the International Military Education Training program, which forges lasting relationships between Greece's emerging military leaders and their U.S. counterparts. Additionally, Greece hosts Naval Support Activity Souda Bay on the island of Crete - an important military installation that supports the regional objectives of the United States and NATO. Greece's demonstrated commitment to meeting its NATO obligations to invest at least two percent of its GDP in defense spending and its history of cooperation with the United States make it one of our most steadfast allies. The United States and Greece have also increased cooperation in law-enforcement information sharing to detect and deter transnational criminals, including terrorists, through the implementation of a Secure Real Time Platform program to allow Greek authorities to screen immigrants, asylum seekers, or refugees entering Greece against U.S. databases. We have undertaken these efforts to increase the mutual security of our two countries.
Partners in Education, Science, and Innovation: The United States funds numerous fellowships and exchanges in Greece. The Greek Fulbright Program is the oldest in Europe, and the second oldest worldwide. It affords Greek citizens the opportunity to travel to the United States and for American students and scholars to study in Greece. We have worked together to expand educational exchange opportunities for Greeks in the United States and in programs that bring U.S. experts on migration to Greece. In 2018, the Fulbright program will mark its 70th anniversary of exchanges between the United States and Greece. The United States Agency for International Development will provide $300,000 in grant funding to the American College of Greece in support of a Simulated Trading Center that will replicate a real-world trading experience and function as a classroom and laboratory. This project will provide a cutting-edge educational tool to the future business leaders and entrepreneurs of Greece.
Partners in Humanitarian Response: The United States remains dedicated to supporting the Greek government's ongoing efforts to accommodate refugees and migrants. Since the start of Europe's refugee crisis, the United States has contributed over $44 million in humanitarian aid through international organizations. Parallel to these efforts, the United States partnered with Greece and other European countries to exchange refugee resettlement and integration experiences through a variety of fora.
In response to the President's Call to Action for Private Sector Engagement on the Global Refugee Crisis, eleven companies committed to supporting activities in Greece. These included: AirBnB, Cisco, Cosmote, Facebook, Google, Libra Group, Microsoft, Uber, UPS, Vodaphone, and Western Union. These companies will work to ensure WiFi connectivity, set up mobile charging stations in refugee and migrant centers, and support refugee education and the overall response of international humanitarian organizations.
President Obama has advocated for the international community to ensure migrants and refugees have access to work and education opportunities. The State Department has announced it will provide $725,000 for scholarships for up to 200 migrant and refugee students in Thessaloniki and Athens to attend classes at U.S.-affiliated universities in Greece. As we are able to demonstrate the program's success, we hope the Greek-American diaspora community will contribute to this cause to make it a long-term sustainable program to provide lasting education opportunities for this refugee population.
In October 2016, the State Department launched the European Regional Integration Technical Assistance Program, a new program that will share U.S. best practices in refugee resettlement and integration with local-level practitioners and policy makers in ten European States developing new or expanding existing resettlement and integration programs, including Greece. Our implementing partner, the International Rescue Committee will begin working with local partners in Greece under this program starting in early 2017. These contributions reflect and demonstrate the U.S. commitment to addressing the humanitarian needs of the migrants and refugees in Greece.
Barack Obama, Fact Sheet: U.S. - Greek Partnership Online by Gerhard Peters and John T. Woolley, The American Presidency Project https://www.presidency.ucsb.edu/node/322472