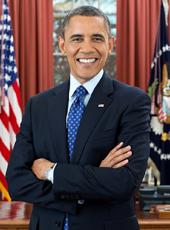 Fact Sheet: U.S. Contributions to Enhancing Allied Resilience
At the NATO Warsaw Summit, heads of state and government will commit their nations and the Alliance to enhance resilience against the full spectrum of threats, including hybrid threats wherever they might originate. As leaders will affirm, resilience against these challenges requires allies' civilian and military capabilities, and work across both public and private sectors as well as with international bodies.
To further these goals, the United States is providing over $200 million in security assistance and has provided military equipment to help allies increase their national defense capacity, improve NATO interoperability, and reduce dependence on Russian military equipment. U.S. military and civilian assistance is augmenting allied efforts - nationally and through NATO - to deter, defend, and recover quickly from hybrid, cyber, chemical/biological/radiological/nuclear (CBRN), or conventional armed attack. U.S. bilateral and multilateral contributions are designed to assist Allies who are already working to strengthen their own national resilience in line with their obligations under Article 3 of the Washington Treaty.
Broad U.S. Government Support for Resilience
U.S. activities span several areas that will also be outlined in the allied leaders' resilience commitment:
Military Capabilities: U.S. assistance has helped allies improve the capacity for intelligence-based defensive operations, as well as provided better capabilities in the areas of command and control; intelligence, surveillance, and reconnaissance (ISR); anti-tank; air defense; communications; maritime security; and ground-supported air-attack. Along with NATO, we have enhanced allied ability to deploy and receive forces in support of collective defense operations. With other NATO allies, we have sought to mitigate the dependency of allies on Russian-origin legacy military equipment.
Civil Preparedness: The United States maintains a cadre of 50 deployable civil emergency experts that can assist in host nation capacity building for allies. This is part of a larger pool that can form advisory support teams to assist national governments in identifying resilience improvements or rapid reaction teams to respond in crises. We are also doubling our emergency management advisors at NATO to support civil preparedness efforts. More broadly, the United States has civil-emergency response capabilities across government and private sectors with extensive potential to help address crisis situations abroad if needed.
Cyber Defense: The U.S. government is promoting strong national cyber defense capabilities to help allies protect critical networks and infrastructure. U.S. activities include providing trainers, onsite expertise, and sharing best practices. These efforts improve allies' ability to identify, monitor, assess, and attribute cyber threats. We engage and assist allies on a bilateral basis, as well as within NATO and at the NATO Center of Excellence for Cyber Defense in Estonia.
CBRN Defense: We also support allies' resilience against risks or threats involving CBRN materials through bilateral consultations and assistance, as well as at NATO, and with allies at the NATO CBRN Center of Excellence in the Czech Republic.
Focused Resilience Support - The Baltic States and Poland
The United States is providing specialized forms of assistance to our Baltic allies and Poland to increase their national capacity in support of enhanced resilience. U.S. security assistance complements steps that Baltic and Polish allies are taking to strengthen their own national defenses by supplementing their investments. Among other initiatives, the United States has focused on providing equipment and training for anti-tank capabilities; air defense; ISR systems; and ground-supported air operations equipment and training. These capabilities help ensure the Baltic States and Poland are interoperable in support of deterrence and defense. Non-military activities include assistance to strengthen the capabilities of Baltic state border security authorities and to support independent investigative media.
Wider Support to Counter Transnational Threats
The United States is supporting allied efforts and encouraging greater NATO-EU cooperation to address transnational challenges such as weapons smuggling and terrorism. We are working closely with allies to improve our information sharing capabilities, which are key to identifying, tracking, and disrupting terrorist and other transnational threats. Other U.S. support to allies includes: operational and training capabilities to enhance Turkey's border security and mitigate the threat posed by foreign terrorist fighters; joint training and exercises to enhance French, UK, and U.S. capabilities to respond to improvised radiological or nuclear threats; equipment to enhance Greece's maritime security forces; equipment upgrades for Bulgarian CT operations; enhancing Albania's CT operations analysis capabilities; training center support for Romanian forces; and equipment upgrades for Czech and Hungarian Special Forces.
Barack Obama, Fact Sheet: U.S. Contributions to Enhancing Allied Resilience Online by Gerhard Peters and John T. Woolley, The American Presidency Project https://www.presidency.ucsb.edu/node/318099