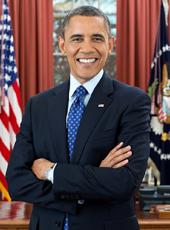 Fact Sheet: U.S. Assurance and Deterrence Efforts in Support of NATO Allies
In the last 18 months, the United States has taken several steps to assure our allies in Europe and demonstrate our continued commitment to NATO collective defense. Operation ATLANTIC RESOLVE (OAR) is a demonstration of our dedication to enduring peace and stability in the North Atlantic area, and it will remain in place as long as needed to reassure our allies and partners, and deter an increasingly bellicose Russia. Deterrence requires ready and capable allies in Europe, which is why we have enhanced the frequency and complexity of exercises with NATO allies and partners, while augmenting the U.S. air, ground, and naval presence in the region. The U.S.-European strategic partnership is built on a foundation of shared values and common experience, and we build on that foundation with a robust training and exercise plan.
European Reassurance Initiative
The European Reassurance Initiative (ERI) is part of the Consolidated and Further Continuing Appropriations Act of 2015, signed by President Obama on December 19, 2014. The President's Budget request for FY 2017 includes a quadrupling in ERI funding over 2016 levels to approximately $3.42 billion, which will fund increased activities along five main lines of effort: increased rotational presence; additional bilateral & multilateral training with allies and partners; enhanced prepositioning of U.S. equipment; improved infrastructure; and intensified efforts to build capacity with newer NATO allies and partners. The sum of all ERI lines of effort is greater than the five individual parts, when considering that increased rotational presence allows us to sustain more frequent allied and partner exercises and therefore build interoperability more rapidly. Similarly, improving allied infrastructure builds national capacity in addition to increasing NATO responsiveness.
Fiscal Year 2017 ERI funding levels highlight a shift from assurance to deterrence and will permit more rotational U.S. forces in Europe, more training and exercises with our allies, more prepositioning and warfighting gear and infrastructure improvements to help support the U.S. and NATO allies shift towards a more credible defense posture. ERI ensures that all U.S. military services will augment their presence and enhance deterrence in Europe through stepped-up rotations and potential deferral of previously planned force reductions. In 2017, it will expand the scope of 28 joint and multi-national exercises, which annually train over 18,000 U.S. personnel alongside 45,000 NATO allies and Partnership for Peace personnel across 40 countries. Notably, ERI does not fund an increase in the number of U.S. troops permanently stationed in Europe, but it will support the presence of additional rotational forces that help us meet our collective defense obligations to NATO allies.
Longer-Term U.S. Deployments
Using ERI funds, the United States has been able to increase the frequency and length of U.S. deployments to Europe, including:
1st Brigade Combat Team, 3d Infantry Division: The Ft. Stewart-based armored brigade combat team has deployed to Europe several times in 2015 and 2016 in support of OAR. When in Europe, the brigade forward deploys units from the Baltic States to Bulgaria and also conducts training in the Republic of Georgia. During the brigade's current six-month deployment, it brought all its units together in Poland to participate in Exercise Anakonda.
4th Infantry Division Mission Command Element: In 2014, the 4th Infantry Division deployed the Mission Command Element (MCE) to Baumholder, Germany, in order to serve as the intermediate headquarters between United States Army Europe and the U.S. Army forces that are in Europe participating in Operation Atlantic Resolve (AR).
The element provides a fundamental link between the regionally aligned forces, USAREUR headquarters personnel, and host nation entities across the AR area of operations. This effort ensures that both U.S. and allied forces achieve not only their individual objectives, but constantly increase their collective cohesiveness during a variety of bi-lateral and multi-national training exercises and direct engagements.
2nd Cavalry Regiment: 2CR units out of Vilseck, Gemany deployed company teams to the Baltic State and Romania to support Atlantic Resolve activities in the region. These activities include tactical training with host nation forces, vehicle road marches for deployability, and community relations events to assure the public.
F-22 Flying Training Detachment: In April and May, 2016, following a similar deployment from August to September 2015, the United States sent 12 F-22s to Europe. The aircrews primarily trained with their UK counterparts, but also flew several missions to Lithuania, Poland, and Romina for additional training and to demonstrate U.S. commitment to NATO.
F-15 Theater Security Package: The United States deployed 12 F-15s to Europe from April through September 2016. A similar deployment was made in 2015. During the current deployment, aircraft from the Theater Security Package participated in NATO's Iceland Air Surveillance task and Estonian national exercise Spring Storm.
A-10 Theater Security Package: From September 2015 through January 2016, and again in July 2016, the United States deployed 12 A-10 aircraft to Eastern Europe for training and to support OAR exercises. The A-10s trained at multiple bases across Europe, including Amari Air Base, Estonia; Kecskemet, Hungary; and Campia Turzii Air Base, Romania. These A-10s conducted training alongside allies and partners to strengthen interoperability and to demonstrate U.S. commitment to European security.
Train and Equip Ukraine's National Guard: Since April 2015, U.S. Army Europe's 173rd Airborne Brigade out of Vicenza, Italy has been training the Ukraine National Guard, focusing on internal defense.
Major Recent NATO and Multinational Exercises
NATO allies have fully implemented the enhanced exercise regime to which allies committed as part of the Readiness Action Plan. NATO and select allies and partners conducted the following exercises to train elements of an enhanced NATO Response Force (NRF) that has tripled in size and can be deployed to all parts of the Alliance.
Anakonda 16: This Polish national exercise was held at various locations in Poland from June 7-17, 2016, and was the largest multinational exercise held prior to the Warsaw Summit. Poland has held an Anakonda exercise every two years since 2006. The aim of this year's exercise was to develop the capability to command a joint defensive operation supported by a multinational coalition and in cooperation with civilian authorities. More than 31,000 soldiers from 24 nations participated.
BALTOPS 16: A U.S. Navy-led exercise, BALTOPS is the premier maritime exercise in the Baltic Sea region and one of the largest exercises in northern Europe. Held from June 3-19, 2016, the aim was to demonstrate the interoperability of NATO allies and partners and to assure nations of NATO's commitment to the security and stability of the Baltic Sea region. Fifteen NATO and two partner nations participated in the 44th iteration of the multinational maritime exercise. Approximately 6,100 maritime, ground, and air force troops from participating nations demonstrated maritime interdiction, anti-subsurface warfare, amphibious operations, and air defense in a joint environment to ensure regional security.
Swift Response 16: Swift Response is a U.S. Army Europe-led airborne crisis response exercise series that focuses on training the U.S. Global Response Force to conduct rapid, efficient and effective joint forcible entry operations alongside allied airborne forces in Europe. Swift Response 16, held from May 27 through June 26, 2016, included more than 5,000 soldiers and airmen from Belgium, France, Germany, Great Britain, Italy, the Netherlands, Poland, Portugal, Spain and the United States, and took place in Poland and Germany.
Saber Strike 16: A long-standing U.S. Army Europe-led exercise, Saber Strike improves joint interoperability through a range of missions that prepare the 13 participating nations to support multinational contingency operations. The exercise, which took place from May 27-June 22 in multiple locations throughout Estonia, Latvia and Lithuania, serves as an effective proving ground for units to validate their ability to assemble rapid-reaction forces and deploy them on short notices. Leading up to the exercise, the 2nd Cavalry Regiment will demonstrate U.S. land forces' dynamic presence throughout the region, exhibiting freedom of movement during a 2,200-kilometer tactical road march, called Dragoon Ride II, from Germany to Estonia.
Brilliant Jump Deploy 16: This NATO exercise took place in Poland from May 17 to 27, 2016, and trained NATO's Very High Joint Readiness Joint Task Force (VJTF) to quickly deploy where needed. It tested the deployment of the VJTF's land elements, from their home location in Spain to the Zagan Military Training Area in Poland. Around 2,500 troops participated.
Brilliant Jump Alert 16: The alert phase of NATO's Brilliant Jump exercise took place in Spain from April 1-10, 2016, and was designed to train and test the activation of the VJTF, the high-readiness force for first response in an emerging crisis. The exercise included the involvement of air, maritime and special operations forces.
Trident Joust 16: NATO Exercise Trident Joust took place in Poland during April 12-26, 2016, as a NATO Response Force readiness exercise and was focused on regional command and control structures.
Dynamic Manta: Held from 22 February 22 through March 4, 2016, in the Ionian Sea, this NATO exercise tested anti-submarine warfare capabilities and included more than 5,000 sailors from 8 NATO nations.
Cold Response: U.S. Special Operations Command Europe components worked with NATO allies and partners from 13 nations in a Norwegian Joint Command Post Exercise/Field Training Exercise between February 29 and March 9, 2016. The exercise featured naval, land, and air Special Operations Forces operations to underscore NATO's ability to defend against any threat in any environment. The location in central Norway provided a unique, extreme cold-weather environment to develop tactics, techniques, and procedures and learn from one another. This exercise enables the NATO alliance to work together and demonstrate its ability to counter transnational threats.
Combined Resolve: U.S.-led Exercise Combined Resolve V was held in Germany in early November 2015 and had more than 4,600 participants from 10 NATO allies and three 3 partner nations. The purpose was to execute a command post exercise that incorporated offensive and defensive operations focused on mission command in order to build capability, increase readiness, and develop the cohesiveness of U.S. and allied and partner nations.
USS Harry S. Truman (CVN 75): The Nimitz-class nuclear powered aircraft carrier operated in the Mediterranean Sea in November, 2015, to reaffirm the United States' commitment to promote peace and stability with our allies and partners.
Trident Juncture: The largest NATO exercise conducted in the past 20 years with around 36,000 troops from more than 30 nations, including both NATO allies and partners was held from October through November 2015. More than 5,000 U.S. service members participated in the exercise, which was designed to train the troops of the NATO Response Force. Activities were hosted by Spain, Portugal and Italy with training in Belgium, Canada, Germany, The Netherlands, Norway and at sea in the Atlantic Ocean and Mediterranean Sea.
Kearsarge Amphibious Ready Group (ARG)/26th Marine Expeditionary Unit (MEU): The Kearsarge ARG/26th MEU entered the U.S. 6th Fleet area of operations in October 2015, and conducted naval operations in support of U.S. national security interests in Europe.
Swift Response 15: Similar to Swift Response 16, the 2015 edition was a joint and combined certification training event that took place at multiple locations across Europe from August 18 through September 10, 2015, to exercise a multinational Brigade Task Force integrated from a coalition of 10 NATO nations. The exercise was built around an Airborne Combined Joint Forcible Entry operation, and served to evaluate brigade- and battalion- level execution of strategic out-load in conjunction with allies and partner nations. The event provided participants with the opportunity to integrate multiple partner nations' high-readiness forces to train as a cohesive and interoperable team.
Saber Strike 15: The June 2015 edition of this U.S. Army Europe-led exercise focused on promoting interoperability with regional partners and improving joint operational capability in a variety of missions to prepare the participating nations and units for future operations. Twelve nations participated in the exercises which had events in Estonia, Latvia, Lithuania, and Poland.
BALTOPS 15: This U.S.-led exercise in June, 2015, included a multinational force of over 50 ships, included U.S. Marines, and demonstrated the interoperability of NATO allies and partners while assuring nations of NATO's commitment to security and stability in the Baltic Sea region.
Platinum Eagle: Over 120 Marines from the Black Sea Rotational Force and over 400 Romanian and Bulgarian military forces trained at Babadag Training Area, Romania, in May 2015. This was a battalion-level exercise to improve infantry skills and increase interoperability. Concurrent with this exercise, U.S. Marine Forces Europe / Africa conducted a sustainment exercise by deploying MV-22 aircraft from the Special Purpose Marine Air Ground Task Force, Crisis Response - Africa, to support the Black Sea Rotational Force's rapid response platoon.
Barack Obama, Fact Sheet: U.S. Assurance and Deterrence Efforts in Support of NATO Allies Online by Gerhard Peters and John T. Woolley, The American Presidency Project https://www.presidency.ucsb.edu/node/318039