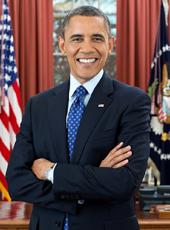 Fact Sheet: U.S.-Africa Cooperation on Trade and Investment Under the Obama Administration
Africa's immense economic potential, increasing integration into global markets, expanding infrastructure, and demographic boom provide a remarkable opportunity to enhance U.S. trade and investment ties across the continent. African countries are tackling economic challenges by diversifying their economies, streamlining regional and global economic cooperation, and innovating to overcome barriers to trade and investment. The United States is committed to being a partner in these efforts, including through initiatives such as the Doing Business in Africa Campaign, Power Africa, and Trade Africa. Taking into account these and other efforts, at the 2014 U.S.-Africa Business Forum (USABF) co-hosted by the U.S. Department of Commerce (Commerce) and Bloomberg Philanthropies, $33 billion in commitments, including $14 billion in private sector deals and commitments, were made to support economic growth across Africa. Over the last two years, Commerce has tracked nearly $15 billion in additional private sector deals reached between U.S. and African partners, and from 2008 to 2015 U.S. direct investment in Africa rose from $37 billion to $64 billion on a historic-cost basis - an increase of more than 70 percent. That's more than double the total global official development assistance that went to Africa in 2015. ?Today's U.S.-Africa Business Forum builds upon the partnerships created in 2014 with new commitments to mobilize an additional $9.1 billion in trade and investment to support the development of Africa's consumer goods, construction, energy, healthcare, manufacturing, telecommunications, and transportation sectors.
The U.S. Government has Expanded its Presence and Economic Engagement in Africa
Since 2008, Commerce has doubled its presence on the continent, opening new offices in Angola, Tanzania, Ethiopia, and Mozambique, expanding its presence in Ghana, and re-establishing a presence at the African Development Bank. The U.S. Trade and Development Agency (USTDA) has opened an office in Nigeria and restarted work in Kenya, and the Overseas Private Investment Corporation (OPIC) opened offices in Kenya, South Africa and Cote d'Ivoire. The U.S. Agency for International Development (USAID) has deployed more than 40 field-based transaction advisors in sub-Saharan Africa to track projects for potential Power Africa support and to provide technical support to improve the enabling environment for private sector investment in the energy sector.
In addition to expanding their physical presence, economic and development agencies have significantly expanded their portfolios on the continent:
o      OPIC has tripled its portfolio in Africa since 2009, and investments in Africa now represent nearly a third of OPIC's total portfolio. OPIC has committed more than $7 billion in financing and insurance to projects in Africa, and these commitments have mobilized more than $14 billion in additional investments into highly impactful sectors in Africa like clean energy, telecom, healthcare, education, and microfinance.
o      USTDA has more than doubled the size of its Africa portfolio in the last eight years, supporting 135 projects across 14 countries. This early-stage investment, which has the potential to mobilize more than $17 billion in private and public financing, has already helped to realize $2.5 billion in U.S. exports.
o      From 2009-2016, Export-Import Bank of the United States (EXIM Bank) authorizations doubled in Sub-Saharan Africa as compared to the previous eight-year period, and rose across all of Africa by 45 percent. In the past five years EXIM Bank has approved more than $6.3 billion in financing for U.S. exports to sub-Saharan Africa, including a record $2.1 billion in fiscal year 2014.
o      Twenty of the Millennium Challenge Corporation's (MCC's) signed compacts are with African countries, totaling $7.9 billion and representing approximately 68 percent of MCC's total compact portfolio. In addition, 11 of MCC's threshold programs are with African countries, totaling more than $203 million.
o      Since 2008, the U.S. African Development Foundation (USADF) commitment to Africa has grown with entry into 8 new countries. USADF has opened African-led program offices in each country, with African country teams that manage nearly $25 million active projects
o      The Department of the Treasury has committed to double resources for the domestic resource mobilization work of the Office of Technical Assistance (OTA) by 2020, which will expand support for building effective revenue and expenditure systems. OTA has increasingly focused on Africa, with projects in sub-Saharan Africa making up approximately one third of its portfolio.
The Administration has Expanded Access to U.S. Government Tools that Support Our Trade and Investment with Africa
The U.S. Government, across a dozen Departments and Agencies, offers a suite of financial and technical tools and programs to support U.S. businesses looking to trade with and invest in Africa, including financing for overseas investments; export credit and political risk insurance; partial loan and risk guarantees; support for project preparation, feasibility studies and training; and export counseling and market analysis. Diplomatic engagement by the State Department also supports American firms and promotes host government reforms that improve investment environments.
­­
In 2012, the Administration launched the Doing Business in Africa (DBIA) Campaign to help make the U.S. Government's resources more easily available to the U.S. private sector and African public and private sector partners. At the 2014 Forum, the President announced the formation of an Advisory Council on DBIA to provide information, analysis, and recommendations on opportunities for the U.S. Government to promote broad-based economic growth in the United States and in Africa by encouraging U.S. companies to trade with and invest in Africa. Today, the President welcomed the new members of the Advisory Council on DBIA, which was expanded from 15 to 24 members to ensure a more robust representation across U.S. industries.
Since the DBIA Campaign was launched in 2012, Commerce has assisted more than 1,500 U.S. clients seeking to export to African countries. Since 2009, Commerce's International Buyer Program has helped bring 522 delegations and 8,123 buyers from Africa to U.S. trade shows, and Commerce has taken 283 U.S. companies on trade missions to Africa. Commerce's Minority Business Development Agency has sponsored the African Global Pathways initiative, which provides minority-owned firms access to expert consulting services that promote U.S.-Africa business linkages. USTDA has hosted African government and business leaders on more than 40 reverse trade missions to the United States since 2008 – helping to generate over $135 million in U.S. exports to Africa. OPIC has also led investor delegations to Liberia, Sierra Leone, Cote d'Ivoire, and Senegal to identify ripe opportunities and encourage investment, and MCC conducted its first ever investment mission to Tanzania and Malawi. Earlier this week, the Department of Commerce and leaders from East Africa announced new steps they plan to take to support tourism, cold chain development, and infrastructure in that region. At the USABF, Commerce and the Nigerian Ministry of Industry, Trade and Investment are announcing the establishment of the U.S.-Nigeria Commercial and Investment Dialogue to sustain engagement between our governments and private sectors in order to promote deeper trade and investment ties between the United States and Nigeria.
The U.S. government is also working to make it easier for U.S. companies to invest and work in Africa. The Department of Transportation (DOT) continues to work with African governments to improve transportation infrastructure, modernize laws and regulations governing transportation, reduce technical barriers to trade through harmonization of standards, and improve regional connectivity. Under the Safe Skies for Africa program, DOT has completed more than 100 training courses and workshops to facilitate African aviation professional's exposure and adherence to international aviation standards. And today, the Department of Agriculture (USDA) is making up to $100 million in credit guarantees available to establish or upgrade facilities or infrastructure in Africa and elsewhere, enhancing countries' ability to import U.S. agricultural commodities.
In addition to in-person resources, departments and agencies are expanding access to online resources. Commerce launched a One-Stop-Shop website to offer American businesses and entrepreneurs real-time access to critical African market information, financing tools available to them, projects to consider, and key contacts. The Department of Energy (DOE) developed the online "Clean Energy Solutions Center," which connects policymakers in Africa with experts and best practice resources to help governments design and adopt policies that support the deployment of clean energy technologies, including by harmonizing these policies with countries' Intended Nationally Determined Contributions. DOE also brought together world class industry experts and emerging natural gas producers and consumers in sub-Saharan Africa to create a "Liquefied Natural Gas (LNG) Handbook," which will help foster a shared understanding between government officials and private companies of the factors that lead to successful LNG projects. Commerce's Commercial Law Development Program and the African Development Bank's (AfDB's) African Legal Support Facility released two handbooks under the auspices of Power Africa that are helping to strengthen the capacity of African governments to negotiate fair and transparent power deals. Today, MCC launched a new collaboration with the Organization for Economic Cooperation and Development (OECD) to catalyze investment in the developing world by sharing economic analysis and identifying potential partnerships and investment opportunities.
Through Power Africa, launched in 2013, the U.S. Government and a coalition of more than 130 public and private sector partners are working to double access to electricity in sub-Saharan Africa. At the 2014 USABF, the President pledged new funding to expand Power Africa's reach to all of sub-Saharan Africa, and announced a new aggregate goal of adding 30,000 megawatts (MW) of new, cleaner electricity and increasing electricity access by at least 60 million new connections. Power Africa is providing support for projects expected to generate more than 29,000 MW, and this support has already helped transactions expected to generate more than 4,600 MW of generation reach financial close. Through the combined efforts of Power Africa's strategic partners, including the World Bank Group, the AfDB, the European Union, and the Governments of Sweden, the United Kingdom, Norway, and Canada, Power Africa is on track to meet its goals by 2030. In August 2016, Power Africa announced a new partnership with the Government of Japan, through which Japan committed to bring 1,200 MW of electricity to sub-Saharan Africa by the end of 2018. To date, Power Africa's initial $7 billion commitment has mobilized more than $52 billion in additional external commitments, including more than $40 billion in private sector commitments to invest in power generation and distribution across sub-Saharan Africa.
By demonstrating that renewable power transactions are financially viable, improving the performance of utilities, changing the regulatory mind-set on renewables, and harmonizing policies to drive investment and stability, Power Africa is also playing a critical role in advancing affordable, reliable, and modern energy services and substantially increasing the share of renewable energy in sub-Saharan Africa – which currently represents three quarters of the projects Power Africa is supporting. Through the U.S.-Africa Clean Energy Finance (ACEF) Initiative, OPIC and USTDA have provided critical early-stage project preparation support for 34 renewable energy projects in ten African countries. Already, 15 ACEF projects have secured project financing, which is leading to increased power generation capacity and expanded access to electricity. For example, since receiving ACEF funding from OPIC in 2013, Off-Grid Electric has expanded solar energy provision in Tanzania from 2,000 households to more than 100,000. A grant from the USTDA to Rwandan company Amahoro Energy Ltd. to develop two run-of river hydropower plants helped open up Rwanda's hydropower sector to eight other projects, in addition to providing electricity to the Shyira Hospital and 22,500 households in rural Rwanda. Power Africa has also facilitated the signing of 14 Independent Power Purchase Agreements to develop 1,125 MW of new solar power in Nigeria, and through a partnership with Lekela Power, OPIC will support the development, construction and operation of a 158.7 MW wind farm in Senegal, which will boost Senegal's generation capacity by nearly a quarter and provide a critical foundation for its power generation and sustainable energy growth plan. Through the Power Africa Off-Grid Energy Challenge, in partnership with GE Africa, USADF has awarded 50 grants totaling an investment of $5 million to African energy entrepreneurs who have leveraged their awards to bring electricity, from solar micro-grids to biogas, to rural communities living beyond the grid. Today, the USADF announced 21 new Off-Grid Energy Challenge grant winners and launched a new partnership with GE Africa focused on African women-owned and managed energy enterprises.
The Trade Africa initiative, launched in 2013, has helped countries boost trade within Africa and between Africa and the United States, while reducing barriers to trade across borders on the continent. Trade Africa has expanded to five additional countries, in addition to its original focus on the Partner States of the East African Community (EAC). Since 2014, USAID regional Trade and Investment Hubs in Ghana, Kenya, and South Africa have facilitated more than $283 million in African exports to the United States and $140 million in U.S. investment in Africa. The East Africa Hub has supported 29,000 new African jobs, and exports facilitated by the Hub has contributed to the 36 percent increase in EAC exports to the United States between 2013 and 2015. Trade Africa has helped reduce cross-border transit times from key East African ports to land-locked interior destinations by as much as 80 percent – exceeding the initiative's 15 percent target – through its contribution to and leadership in the TradeMark East Africa initiative and the Hub's efforts to establish partner government joint border committees, support the development of "single windows" for traders to file paperwork, and facilitate the adoption of electronic data exchange systems. Trade Africa has also facilitated successful policy dialogues on trade and investment issues, including an agreement to cooperate on World Trade Organization trade facilitation measures and enhancing food safety.
Today, USAID issued two reports on behalf of the Administration that highlight progress to date under the Trade Africa and Power Africa initiatives. The Power Africa Annual Report complements the January 2016 Power Africa Roadmap, which describes the initiative's path to achieving its ambitious access goals by 2030. The Trade Africa Annual Report highlights the most significant impacts this initiative has had on trade between African countries and between Africa and the United States. In addition, USTR issued a report entitled "Beyond AGOA: Looking at the Future of U.S.-Africa Trade and Investment", which considers paths to deepen the U.S.-Africa trade and investment relationship, keeping pace with dramatic change in Africa.
The United States is Supporting the Next Generation of African Leaders and Makers
The United States also recognizes the role that young people play in supporting economic growth, including through entrepreneurship. Africa's large and growing youth population is central to achieving and maintaining Africa's robust economic growth. That is why the United States has held two Global Entrepreneurship Summits (GES) in Africa – in Morocco in 2014 and in Kenya in 2015 – showcasing the innovation and economic opportunities of both North and Sub-Saharan Africa. Through the GES, the U.S. Government has mobilized more than $1 billion in capital for entrepreneurs across Africa and around the world. At the 2015 GES, USAID, the United Kingdom, and the Shell Foundation, under the auspices of Power Africa, launched the Scaling Off-Grid Energy: Grand Challenge for Development, a $36 million investment to empower entrepreneurs and investors to connect 20 million households in sub-Saharan Africa to modern, clean, and affordable electricity. As part of the Grand Challenge, USAID partnered with DOE and the Global Lighting and Energy Access Partnership to launch a refrigeration prize that will leverage $300,000 to catalyze technological advancements in off-grid refrigeration.
Since 2010, the Young African Leaders Initiative (YALI) has engaged nearly 300,000 young Africans through the YALI Network, an online and in-person community of entrepreneurs, activists, and public servants working together to solve shared challenges for their continent and the world. Since 2014, two thousand young people have participated in the Mandela Washington Fellows program, and thousands more have joined seminars and workshops at the four YALI Regional Leadership Centers in Accra, Dakar, Nairobi, and Pretoria. The USADF has committed $7.5 million over three years to fund YALI entrepreneurs who are launching and expanding their businesses and social ventures across Sub-Saharan Africa. In 2016 Mandela Washington Fellows were able to join the first sector-specific YALI training program at the YALI Energy Institute, a collaboration between USAID, the U.S. Department of State, the DOE's Lawrence Berkeley National Laboratory, and the University of California at Davis.
The United States is Combatting Corruption at Home and Abroad
We have also committed to continue and expand efforts combat to corruption at home and abroad, as we recognize corruption's pernicious effects on inclusive economic growth, prosperity and sustainable development, as well as the obstacle that it continues to represent as we seek to grow trade and investment. In 2014, President Obama announced the Partnership on Illicit Finance (PIF) at the U.S.-Africa Leaders Summit, an initiative co-led by the United States and Senegal that brings together African partners and the United States to jointly tackle the challenges of corruption and other financial crimes. This May, the United States launched its PIF National Action Plan, along with Senegal. The remaining six PIF partners are working to develop their plans, and we look forward to those plans being released soon. We are also working together to combat corruption and to increase transparency and accountability in the region through the Open Government Partnership (OGP). Participation from African countries in OGP is growing, and OGP can play an important role in addressing common governance challenges across the continent, including by engaging civil society and building trust in government. In addition, in May 2016, President Obama announced several important steps we are taking in the United States to strengthen financial transparency, combat money laundering, corruption and tax evasion, and called upon Congress to take additional action to address these critical issues.
Barack Obama, Fact Sheet: U.S.-Africa Cooperation on Trade and Investment Under the Obama Administration Online by Gerhard Peters and John T. Woolley, The American Presidency Project https://www.presidency.ucsb.edu/node/322977