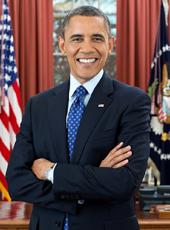 Fact Sheet: United States-Mexico Relations
The President hosted President Enrique Pena Nieto of Mexico on July 22. Mexico is one of the United States' closest and most valued partners. Our countries are economically entwined. Mexico is our third largest trading partner, and on any given day more than $1.5 billion in bilateral trade crosses our border. We are working together to enhance our shared security by combatting drug trafficking and transnational criminal organizations. The United States and Mexico partner regionally and globally, including to address Zika and other vector-borne diseases, provide support for refugees and protect the environment and promote clean energy. Today, the Presidents reaffirmed the close economic ties, took steps to ensure easier, safer facilitation of people and goods across our border, and enhanced our environmental, health, and security cooperation. They proved, in short, that we are stronger together.
Enhancing Economic Competiveness
Trans-Pacific Partnership
The United States and Mexico recognize the benefits of the Trans-Pacific Partnership (TPP) in strengthening economic growth in the two countries, enhancing our regional and global competitiveness, promoting innovation, supporting job creation, and helping to alleviate poverty. Both countries are actively working to ratify TPP as soon as possible.
Securing the Future of our Economic Cooperation
The Presidents highlighted the importance of working together to advance our economic priorities as reflected in the Joint Declaration institutionalizing the High-Level Economic Dialogue (HLED). They also underscored the HLED's success in promoting projects to increase economic growth, create jobs, enhance competitiveness, and foster innovation. The United States and Mexico recognize that broad public engagement is essential to deepen our economic relationship. We will continue to engage the private sector, including small business, civil society, the Mexican-American diaspora community, and labor organizations on an ongoing basis to advance economic objectives.
Expanding Education Cooperation
The Presidents announced the renewal of our Memorandum of Understanding that provides the framework for educational exchanges and research and innovation between academic institutions in Mexico and the United States. In conjunction with the Let Girls Learn initiative, Mexico will provide scholarships to young mothers to continue their education and will continue to promote enrollment of girls in its Escuelas Mexico program, which provides infrastructure improvements, material, and teacher training in 17 countries throughout Latin America and the Caribbean.
Facilitating Trade and Travel
The United States and Mexico agreed to implement our bilateral Air Transport Agreement. This will benefit U.S. and Mexican airlines, travelers, businesses, airports and communities by increasing opportunities for passenger and cargo airlines to fly between Mexico and the United States.
The United States and Mexico are developing a pilot program to share border crossing information such that a traveler's entry into one country will be recorded as an exit from the other. This program will include the future deployment of a shared, radio-frequency identification (RFID)-enabled biographic entry/exit system along the common land border to help improve both countries' immigration records and enhance our shared security. The United States will also support Mexico's efforts to collect entry data on travelers into Mexico via an RFID-enabled system.
Both countries will continue to enhance and improve existing pilot programs for cargo pre-inspection at the Laredo Texas International Airport and the Mexican Customs facilities at Mesa de Otay, Baja California. A third pilot program will be launched in San Jeronimo, Chihuahua, by spring 2017. Both countries are also reviewing potential expansion to additional airports in the United States.
The United States and Mexico, through the 21st Century Border Executive Steering Committee, commit to each use data-driven processes to prioritize border crossing infrastructure projects. We also plan to each develop reference guides that identify options to finance ports of entry on each side of the border. Together, these efforts will help inform and improve our border infrastructure processes.
Cluster Map
We welcome the release of Mexico's national cluster map today. Together with the U.S. map, it will show clusters of interconnected companies, suppliers, and institutions and allow individuals, businesses and local governments to identify investment and trade opportunities and plan economic development strategies.
Advancing Climate Change and Energy Cooperation
Building on our strong leadership on climate and energy issues, we pledge to address the challenge of climate change, lead in clean energy development, strengthen our energy security, and align efforts to reduce emissions and promote energy efficiency. Both countries reaffirm their commitment to join the Paris Agreement this year, and call on all nations to support its entry into force in 2016. The U.S. and Mexico reaffirm our commitment to adopt an ambitious and comprehensive Montreal Protocol hydrofluorocarbons phase-down amendment in 2016 and to work together and through the International Civil Aviation Organization (ICAO) to reduce emissions through a basket of measures, including the adoption at the 2016 ICAO Assembly of a robust market-based measure to enable carbon neutral growth from 2020 onward. To strengthen the economic and commercial ties between our energy industries, we announced the selection of members for the U.S.-Mexico Energy Business Council and that the council's first meeting will take place in autumn 2016. The governments will also host a clean energy investment roundtable or trade mission before February 2017.
Our two countries hosted a public-private dialogue July 20-21, 2016 to share best practices and develop policy recommendations for financing energy efficiency upgrades in public buildings in Mexico, and intend to continue collaborating to create a new energy services market. Future engagements to advance the goals established by our leaders at the North American Leaders' Summit in Ottawa in June include:
• Development of a work plan to advance methane emissions reduction efforts, beginning with a workshop this fall on opportunities to reduce oil and gas sector emissions, in support of achieving our emissions reduction goals of 40-45% by 2025 and a technical dialogue on national multisector methane emissions reduction strategies;

• Implement the three-year North American Renewables Integration Study, which will analyze how system operators and utilities can better manage increasing amounts of renewable energy generation across North America;

• A September 2016 workshop to advance alignment of 10 appliance and equipment efficiency standards and test procedures by the end of 2019, which will save consumers and businesses over $4 billion annually in 2025;

• A roadmap, in coordination with Canada, on to develop our mid-century strategies for long-term low greenhouse gas development under the Paris Agreement by the end of 2016;

• An industry workshop this fall on market opportunities for combined heat and power in Mexico, a technology that will improve efficiency and resiliency for industry and communities;

• Discussion of strategies and actions that to reduce black carbon emission and other short-lived climate pollutants;

• A reaffirmation of the ambitious commitments to action on motor vehicles captured in the North American Climate, Clean Energy, and Environment Partnership Action Plan.

• Release a geothermal market assessment report for Mexico by October 2016;

• A workplan to alignment of analytical approaches to estimate the benefits of reducing carbon emissions and other greenhouse gas emissions. As part of its ongoing efforts to address negative externalities, Mexico announced that it will, working with the United States, begin the process to adopt methodologies to estimate the social cost of carbon for use in regulatory impact analysis.
The United States and Mexico plan a series of technical dialogues to enhance the sustainability of federal government operations. Agencies managing public buildings in both countries intend to reduce their energy consumption and increase the percentage of electricity they purchase from clean energy sources; each side has identified focal points to advance this work.
The United States and Mexico commit to launch formal negotiations on a bilateral agreement for peaceful nuclear cooperation ("123" Agreement) with the intent of concluding the agreement this year. A "123" Agreement would strengthen our existing legal framework and provide an enhanced basis for the transfer of technology, fuel, and other major nuclear components between the two countries, as well as enhance potential emissions reduction in the power sector. It would also enhance national capacities in the supply chain and nuclear fuel services, and facilitate sharing of experiences and best practices in this sector.
Environmental Cooperation
The United States and Mexico have a strong record of cooperation to protect our shared water and environmental resources. To that end, the United States and Mexico intend to complete a long-term agreement on the Colorado River by the end of the year to provide for the most efficient management of the river's waters. Recognizing the risks of climate change on the most arid portions of North America, the two countries will enhance the river's resilience through operational, environmental, and water supply improvements, and to deepen efforts at enhancing Rio Grande cooperation.
We plan to add three new partnerships to our existing "Sister Park" initiative: between Channel Islands National Park off the coast of California and Isla Guadalupe Biosphere Reserve and Bahia Loreto National Park; Yosemite National Park in California and Cumbres de Monterrey National Park; and Everglades National Park in Florida and Los Petenes Biosphere Reserve. This cooperation helps protect shared natural and cultural heritage, including many species of wildlife that move regularly across park and international boundaries.
Mexico and the United States intend to further the North American invasive alien species strategy and action plan by developing a plan to address the introduction of invasive alien species, identify non-native species of particular concern, and protect vulnerable shared ecosystems.
Both Presidents committed to intensify bilateral cooperation to protect the critically endangered vaquita marina porpoise, including through the following actions:
• Mexico will make permanent a ban on the use of gillnets in all fisheries throughout the range of the vaquita in the upper Gulf of California;

• Both countries will increase cooperation and enforcement efforts to immediately halt the illegal fishing for and illegal trade in totoaba swim bladders;

• Both countries will redouble efforts, in collaboration with international experts, to develop alternative fishing gear to gillnets that does not result in the entanglement of vaquita and establish "vaquita-safe" fisheries; and

• Both countries will establish and implement a long-term program to remove and permanently dispose of illegal and derelict fishing gear from vaquita habitat in the upper Gulf of California.
Today, President Pena Nieto announced Mexico's commitment to continue strengthening its implementation of an improved sea turtle bycatch regime to protect endangered loggerhead sea turtles in the Gulf of Ulloa from harm by fishing interactions to ensure their long term protection. President Obama welcomed this step. The National Oceanic and Atmospheric Administration intends to positively certify Mexico's improved sea turtle bycatch regime in the coming weeks.
Enhancing Health Cooperation
The United States and Mexico are collaborating to address vector-borne diseases, such as Zika, dengue, and chikungunya. Today, Mexico and the United States agreed to advance cooperation around research, sample sharing, outbreak surveillance, vector surveillance, and vector management strategies.
Promoting Security
Improving Migration and Refugee Protection Protocols
The United States and Mexico intend to develop a training program for Mexico's National Migration Institute (INM) to begin in early 2017. This training will enhance INM's capacity to identify and interview vulnerable populations, consistent with international standards. The training will also include repatriation best practices and provision of migrant services. This initiative builds upon recent commitments from the Government of Mexico to expand the number of asylum adjudicators and assistance personnel within the Mexican Commission of Aid to Refugees (COMAR). The training will include repatriation best practices and provision of migrant services.
Heroin
President Obama and President Peña Nieto reaffirmed their commitment in the fight against illicit drugs, including the heroin crisis affecting communities and families on both sides of the border. President Obama pledged U.S. support for President Peña Nieto's commitment to tackle drugs, transnational organized crime, and for Mexico's work to develop a new plan to curb opium poppy cultivation and heroin production in Mexico. Mexico's plan will complement the balanced approach the United States is taking to reduce the availability of illicit opioids. The two leaders also announced their intention to launch a bilateral group on drug policy to enhance coordination on drug priorities and produce multifaceted solutions that dismantle criminal networks and safeguard our citizens' health and well-being. The group will be charged with advancing our cooperation to address all relevant drug issues, beginning with the Hemisphere's complex illicit opioid challenge. Taking into account the historic level of effort and resources the United States has dedicated to the reduction of drug use, President Peña Nieto recognizes the historic level of effort and resources the United States has dedicated to the reduction of drug use and towards resolving this public health crisis.
Security and Justice Cooperation - Merida Initiative
President Obama commended President Peña Nieto on Mexico's historic transition to an accusatory justice system, which will provide greater transparency and access to justice. The President pledged full U.S. support for Mexico's efforts to consolidate the reforms in the coming years. The two leaders recognized the progress and cooperation under the bilateral Merida Initiative to professionalize Mexican police, and committed to redouble efforts to apply international standards within law enforcement and judicial institutions in Mexico.
Eastern Gap
The United States thanked Mexico for hosting delegations from the United States, Cuba, and Mexico in Mexico City for a successful first meeting July 5-7 regarding unresolved maritime boundaries in the eastern Gulf of Mexico. These efforts help promote better management and understanding of the maritime space.
Barack Obama, Fact Sheet: United States-Mexico Relations Online by Gerhard Peters and John T. Woolley, The American Presidency Project https://www.presidency.ucsb.edu/node/318121