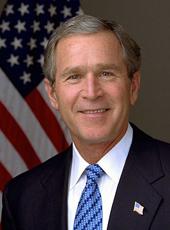 Fact Sheet: United States Government Nonproliferation/Threat Reduction Assistance to Russia
From 1992-2002, the Departments of State, Defense and Energy Have funded over $4.9 billion in nonproliferation and threat reduction assistance to Russia. For FY 2002, United States Government security-related assistance for Russia totals over $870 million.
The Administration review of nonproliferation assistance to Russia, completed in December 2001, found that most programs are effective and well run, some should be expanded and a few modified. FY02 budget allocations reflect these decisions.
State Department FY02 funding is about $41 million for nonproliferation efforts under the Science Center, Civilian Research and Development Foundation (CRDF), Biological Weapons (BW) Expertise Redirection and Export Control and Related Border Security assistance. Some of this assistance cannot be obligated until Russia is certified under FREEDOM Support Act Title V criteria or a waiver is authorized by Congress and exercised by the President.
Congress increased Department of Energy funding with an FY02 Supplemental in addition to FY02 appropriations. Assistance increased for Material Protection, Control and Accounting to $291 million; Plutonium Disposition to $61 million; and Initiatives for Proliferation Prevention (IPP) and Nuclear Cities Initiative to $57 million.
FY02 funding for DOD's Cooperative Threat Reduction (CTR) Program is estimated at $400 million; with $307 million in Russian programs. CTR continued funding Strategic Offensive Arms Elimination and Chemical Weapons Destruction. CTR funds cannot be obligated until Russia is certified as eligible to receive CTR aid or a waiver is authorized by Congress and exercised by the President.
The Administration Review resulted in direction to transfer to DOE the CTR project to eliminate weapons-grade plutonium production ($74 million) under the Plutonium Production Reactor Agreement. In FY03, DOE will fund this effort. Also, Congress directed $30 million be transferred from DOD/CTR to State for BW Redirection under the Science Centers.
FY03 request for threat reduction and nonproliferation programs in former Soviet states is over $1 billion.
George W. Bush, Fact Sheet: United States Government Nonproliferation/Threat Reduction Assistance to Russia Online by Gerhard Peters and John T. Woolley, The American Presidency Project https://www.presidency.ucsb.edu/node/280374