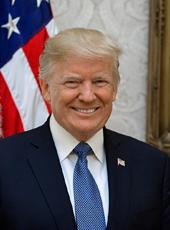 Fact Sheet - Understanding and Addressing the Driving Forces of the Opioid Crisis
"Addiction is not our future. We will liberate our country from this crisis." --President Donald J. Trump
DRIVING FORCES BEHIND THE CRISIS: A new report by the President's Council of Economic Advisers (CEA) looks at some of the underlying forces that have driven this crisis.
Today, CEA is releasing a report detailing some of the driving forces behind the opioid crisis.
In order to effectively address this crisis, it is vital to understand the forces that are driving it.
CEA's analysis separated the crisis into two waves – first the large growth in prescription opioid related deaths that lasted through 2010 and the increase in illicit opioid deaths since.
SURGE IN PRESCRIPTION OPIOID MISUSE: The first wave of the opioid crisis was led by a massive rise in the misuse of prescription opioids.
A range of factors coincided with the first wave of the crisis, including lower prices, aggressive marketing by opioid manufacturers, and changing prescription practices.
The first wave saw a rise in the availability of prescription opioids due to lower out-of-pocket costs, prescribing practices, illicit "pill mills," deceptive marketing, and inadequate controls.
Falling out-of-pocket costs for prescription opioids not only lowered the cost of misuse, but also coincided with lowered prices in the black market.
Out-of-pocket prices for prescription opioids fell by 81 percent between 2001 and 2010.
One potential factor in falling prices was the large increase in the share of prescription opioids subsidized by public programs, which rose from 17 percent in 2001 to 60 percent in 2010.
RISE IN ILLICIT DRUG SUPPLIES: The second wave of the crisis came as individuals struggling with addiction turned to heroin in place of prescription opioids.
As new controls decreased access to prescription opioids, individuals with opioid use disorders began to substitute with cheaper and more available illicit opioids, such as heroin.
The large numbers of people who struggled with addiction to prescription opioids led to an increase in demand for illicit opioids in the second wave.
Mexican traffickers increased shipments of heroin to the United States and other foreign producers introduced synthetic opioids like fentanyl to respond to this demand.
As more and more users turned to heroin, it has also been made even more potent as suppliers lace it with deadly synthetic opioids like fentanyl.

From 2010 to 2017, heroin-related overdose deaths spiked from 3,036 to 15,482.
Synthetic opioid overdose deaths increased from 3,007 in 2010 to 28,466 in 2017.
EMERGENCY RESPONSE: President Donald J. Trump is working to cut off supplies of illicit opioids and address the oversupply of prescription opioids.
President Trump signed legislation to help identify and disrupt shipments of deadly drugs.
At President Trump's urging, China has agreed to take measures to prevent trafficking of Chinese fentanyl and fentanyl analogues.
During fiscal year 2018, Customs and Border Protection seized more than 2,000 pounds of fentanyl and more than 5,700 pounds of heroin.
The Administration's efforts have helped generate a decline in opioid prescribing nationwide.
Recently, the Department of Justice brought the first ever criminal charges against a pharmaceutical distributor and its executives for their role in fueling this crisis.
Click Here to Read the Full Report
Donald J. Trump, Fact Sheet - Understanding and Addressing the Driving Forces of the Opioid Crisis Online by Gerhard Peters and John T. Woolley, The American Presidency Project https://www.presidency.ucsb.edu/node/334551