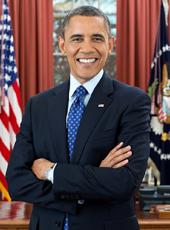 Fact Sheet: The President's Young Southeast Asian Leaders Initiative
As part of the Young Southeast Asian Leaders Initiative (YSEALI), President Obama will host a meeting today with 75 emerging leaders from Association of Southeast Asian Nations (ASEAN) countries at the conclusion of their U.S. Government-sponsored Fellowships. The President will engage the leaders in a dialogue on how they will use the educational and professional experience gained in the United States to address the regional challenges and opportunities upon their return to Southeast Asia. The group is the first to come to the United States as part of the YSEALI Fellowships announced by President Obama at a town hall in Burma in November 2014. In total, 500 YSEALI Fellows will come to the United States on an annual basis to further develop their professional and leadership skills in priority areas including entrepreneurship and economic empowerment, environment, and civic engagement. YSEALI is the President's signature initiative to strengthen leadership development across ASEAN, deepen engagement with young leaders on key regional and global challenges, and strengthen people-to-people ties between the United States and Southeast Asia. YSEALI further reinforces the President's commitment to rebalancing to the Asia-Pacific region.
YSEALI Fellowship
These 75 exceptional young leaders, aged 18-35, completed immersive academic and professional programs in locations across the United States. The group is made up of participants from both the Academic and Professional Fellowship tracks. The 20 YSEALI Academic Fellows spent five weeks at the East-West Center in Honolulu. The intensive program focused on the environment and included an academic residency, leadership development training, an educational study tour to Colorado, community service, and collaboration with American peers. The 55 YSEALI Professional Fellows spent five weeks working directly with American counterparts in non-profit organizations, state and local government, and private sector offices in 12 states (Montana, Minnesota, Washington, Colorado, Georgia, Indiana, Missouri, North Carolina, Ohio, Oklahoma, Oregon, and Texas) and the District of Columbia, where they enhanced their practical expertise, leadership skills, and professional contacts. These professional experiences were organized in partnership with the American Council of Young Political Leaders, the International City/County Management Association, the University of Montana, and the University of Oklahoma. In addition to these partners, Arizona State University, the Dialogue Institute at Temple University, the Donahue Institute at the University of Massachusetts, Northern Illinois University, the University of Connecticut, the University of Nebraska-Omaha, and American Councils for International Education will implement YSEALI Fellowships over the next year.
More than 1,000 applicants competed for the 75 spring 2015 YSEALI Fellowships. Those selected for the program represent a cross-section of society, including from all ASEAN Member States, with more than half hailing from locales outside of their national capitals. The YSEALI Fellows' professions include ministry officials, non-governmental organization leaders, journalists, city council members, entrepreneurs, and teachers.
Upon returning home at the conclusion of their program, these Fellows will connect with their peers across the region through larger YSEALI and U.S. international exchange program alumni networks to build on their U.S. experiences and address challenges and create new opportunities in their home communities.
Beyond the Fellowship program, YSEALI offers a broad set of workshops, funding opportunities, in-country activities, and virtual engagement designed to support the goals and aspirations of young ASEAN leaders.
Other key YSEALI components include:
YSEALI Generation: Regional Workshops
YSEALI Generation Regional Workshops cultivate a regional network for ASEAN youth to collaborate on solving common challenges and developing new opportunities. Since 2013, over 500 emerging leaders have benefited from professional workshops focused on hands-on training, entrepreneurship skills, workforce development, environmental studies, women's leadership, and other leadership skills necessary to successfully make a positive impact in their communities. YSEALI Generation Regional Workshops are being planned this year in Vietnam, Malaysia, Indonesia, and Thailand, and will focus on developing young leaders' professional skills and understanding of the environment, entrepreneurship, and civic engagement. More information on YSEALI Generation Regional Workshops can be found here.
Seeds for the Future: Youth in Action
The United States is expanding YSEALI Seeds for the Future grants to support young Southeast Asian leaders' most promising and innovative ideas for civic engagement, education, entrepreneurship and economic development, and environment and natural resources management. This groundbreaking grant competition helps match entrepreneurial emerging leaders with their peers in other Southeast Asian countries and encourages them to work together to solve regional challenges in partnership with the United States. During round one of the grant competition, 43 organizations competed to receive funding and 17 winners received support to implement their projects. The next competition is currently open and features a per-team maximum award of $20,000. More information is available online at www.youngsoutheastasianleaders.state.gov.
YSEALI Network and Virtual Engagement: 35,000 Strong
Since the launch of YSEALI in December 2013, nearly 35,000 young people from ASEAN have become members of the virtual YSEALI Network. YSEALI connects leaders from across the region, and offers an array of resources, online networking opportunities, and professional trainings. The web-based platform encourages young people to collaborate on tackling issues of shared concern, providing them with an avenue to further their own development through courses on leadership, entrepreneurship, and professional skills. The YSEALI website, Facebook, and Twitter accounts regularly update network members about upcoming events, courses, resources, and opportunities.
Science, Technology, and Entrepreneurship
Through the ASEAN-U.S. Science and Technology Fellows Program, the United States and ASEAN are developing a cadre of young science leaders that can effectively influence the policymaking process at national and regional levels. Fellows are embedded in a government office in their home country for one year to work on a variety of tasks to increase their understanding of the governance and policy process. The program also trains participants to develop strong leadership skills and awareness of ASEAN goals and objectives. In its first year, six scientists participated in the program. In May 2015 fourteen new fellows from seven ASEAN Member States began positions in a variety of fields related to energy, biodiversity, and fisheries.
The ASEAN Economic Community promotes skilled labor mobility to increase job opportunities and people-to-people connectivity across the region. In the Lower Mekong countries -- Cambodia, Laos, Burma, Thailand, and Vietnam – the private sector's demand for skilled workers is higher than the supply. The United States is addressing this problem through the new Connecting the Mekong through Education and Training (COMET) program. This five-year (2014-2019) program helps universities and vocational education centers increase the number of skilled youth in science, technology, engineering, mathematics, accounting, and tourism through targeted curriculum and training that directly meets the demands of local employers in high-growth industries. COMET leverages the interest and commitment of private sector partners, such as Google, in order to provide technical services, training, and IT solutions over the life of the program.
Civic Engagement
The United States encourages youth to give back to their local communities, strengthening civil societies in their home countries. In August 2013, the United States and Malaysia launched the ASEAN Youth Volunteer Program, which encourages young volunteers (18-30 years old) from all ASEAN countries to serve in the region, while enhancing cross-cultural ties and understanding among ASEAN youth. Over five weeks, volunteers learn about community development and form lifelong friendships with peers from across ASEAN. Nearly 150 youth have participated to date in programs in Malaysia; the next programs will take place in Cambodia, the Philippines, and Burma. The ASEAN Youth Volunteers Program is funded through a $1.4 million grant from the United States, in partnership with the Government of Malaysia, the ASEAN Secretariat, and the University Kabangsaan Malaysia.
Thailand's Khon Kaen University, with support from the United States, has established Southeast Asia's first Center for Civil Society and Non-Profit Management to support and cultivate young civil society leaders. This innovative non-profit school will serve up to 140 university students and 40 practicing civil society leaders each year from throughout the Lower Mekong sub-region, offering coursework to build their non-profit management skills. Over the next three years, the University will develop Bachelor's and Master's degree programs as well as executive certification (non-degree) programs, thus creating professional career paths for young leaders in Southeast Asia who want to give back to society through work in the non-profit sector. The school also will serve as a regional hub for coordination, best practice exchange, and networking among civil society leaders.
Barack Obama, Fact Sheet: The President's Young Southeast Asian Leaders Initiative Online by Gerhard Peters and John T. Woolley, The American Presidency Project https://www.presidency.ucsb.edu/node/321386