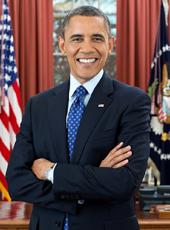 Fact Sheet: The President's Young Southeast Asian Leaders Initiative
As part of the Young Southeast Asian Leaders Initiative (YSEALI), President Obama will meet today with 500 emerging leaders from the ten Association of Southeast Asian Nations (ASEAN) member countries. The meeting will take place at the three-day YSEALI Summit, the largest ever gathering of alumni from the United States' initiative to strengthen youth leadership development across ASEAN. The President will engage the young leaders in a dialogue on how they are using the experience and skills gained through YSEALI programs to address the regional challenges and opportunities facing Southeast Asia in policy areas of mutual interest, including entrepreneurship and economic empowerment, environmental protection, education, and civic engagement.
Since its official launch in Manila in December 2013, the YSEALI network has grown to more than 55,000 members, with nearly 1,700 young leaders taking part in U.S.-based YSEALI exchanges and YSEALI regional workshops, and 33 multi-country teams receiving seed funding for youth-led initiatives. YSEALI not only deepens engagement with young leaders on key regional and global challenges, but also further reinforces the United States' commitment to rebalancing to the Asia-Pacific region.
Youth in ASEAN have a critical role to play in innovation, as both the public and private sector leaders of tomorrow. USAID and the U.S. Mission to ASEAN (USASEAN) are pleased to announce a new initiative to promote innovation through YSEALI: the U.S.-ASEAN Innovation Challenge. USAID and USASEAN are working with companies like Intel and Cisco and ASEAN's science and technology officials to challenge our YSEALI members to identify S&T-based solutions to real-life challenges facing the agriculture, aquaculture, fisheries, food processing, and food service industries in ASEAN. This competition will provide youth with a hands-on opportunity to practice S&T skills and develop important workforce readiness skills.
In furtherance of YSEALI, the State Department has partnered with Citibank, Coca-Cola, General Electric, Google, Intel, Microsoft, and the US-ASEAN Business Council to give emerging Southeast Asian leaders the opportunity to further their professional growth through collaboration with each other and American businesses.
Key YSEALI programs include:
YSEALI Professional and Academic Fellowships
YSEALI Academic and Professional Fellows are emerging leaders in ASEAN countries who competitively apply for the opportunity to participate in intensive academic or professional programs at universities or workplaces across the United States. Since 2013, nearly 650 people have participated in YSEALI Academic and Professional Fellowships. More than 200 additional YSEALI Academic and Professional Fellows will be selected to travel to the United States in the next six months.
The YSEALI Academic Fellows Program includes an on-campus academic residency, leadership development, educational study tour, interaction with American peers, and community service activities. Programs conclude with a visit to Washington, D.C. to meet U.S. leaders, policymakers, and think tank officials. Each cohort of Fellows studies one of three themes: Civic Engagement, Environmental Issues, or Social Entrepreneurship and Economic Development. YSEALI Academic Fellows are undergraduate students or recently graduated students between the ages of 18 and 25.
The YSEALI Professional Fellows Program gives participants ages 25-35 the opportunity to spend five weeks working directly with American counterparts in individually tailored work placements with non-profit organizations, state and local government, and private-sector offices across the United States. During these placements, fellows build their practical expertise, leadership skills, and professional contacts. The YSEALI Fellows' areas of work include environmental protection, transparency in governance, social entrepreneurship, non-profit management, disability rights, wildlife protection, and the empowerment of women and girls.
YSEALI Generation: Regional Workshops
YSEALI Generation Regional Workshops cultivate a regional network for ASEAN youth to collaborate on solving common challenges and developing new opportunities. Since 2013, over 500 emerging leaders have benefited from professional workshops focused on hands-on training, entrepreneurship skills, workforce development, environmental studies, women's leadership, and other leadership skills necessary to successfully make a positive impact in their communities. YSEALI Generation Regional Workshops are being planned in the coming year in Thailand, Indonesia, Burma, and the Philippines, and will focus on developing young leaders' professional skills and understanding of the environment, education issues, and civic engagement. More information on YSEALI Generation Regional Workshops can be found here.
Seeds for the Future: Youth in Action
The YSEALI Seeds for the Future grants support young Southeast Asian leaders' most promising and innovative ideas for civic engagement, education, entrepreneurship and economic development, and environment and natural resources management. This groundbreaking grant competition helps match entrepreneurial emerging leaders with their peers in other Southeast Asian countries and encourages them to work together to solve regional challenges in partnership with the United States. Since the program launched in 2014, 33 multi-national teams have been awarded $465,000 in seed money for YSEALI-themed projects.
YSEALI Network and Virtual Engagement: 55,000 Strong
Since the launch of YSEALI in December 2013, more than 55,000 young people from ASEAN have become members of the virtual YSEALI Network. YSEALI connects leaders from across the region, and offers an array of resources, online networking opportunities, and professional trainings. The web-based platform encourages young people to collaborate on issues of shared concern, providing them with an avenue to further their own development through courses on leadership, entrepreneurship, and professional skills. The YSEALI website, Facebook, and Twitter accounts regularly update network members about upcoming events, courses, resources, and opportunities. Ten members of the YSEALI Network, one from each ASEAN country, were selected to serve as digital delegates to the YSEALI Summit, where they will use social media to engage thousands of additional youth in the Summit's events.
Public-Private Partnerships
American businesses recognize the importance of supporting leadership development,
education and workforce preparedness among youth in the ASEAN region, where 65 percent of the population is under the age of 35. Beginning in 2015, businesses are signing on as YSEALI partners, bringing the expertise and resources of the private sector to the table to provide internships, mentoring, seed grants, and training on digital literacy, hands-on leadership, and entrepreneurship skills to young people throughout the region.
Barack Obama, Fact Sheet: The President's Young Southeast Asian Leaders Initiative Online by Gerhard Peters and John T. Woolley, The American Presidency Project https://www.presidency.ucsb.edu/node/323124