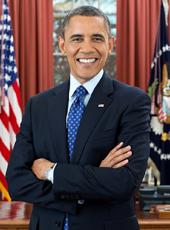 Fact Sheet: The President's Young Africa Leaders Initiative (YALI)
Today, during a town hall with 500 young African leaders, President Obama will announce the expansion of his Young African Leaders Initiative (YALI) which was launched in 2010. Through YALI, the United States is investing in the next generation of African leaders, and has committed significant resources to enhance leadership skills, bolster entrepreneurship, and connect young African leaders with one another, the United States, and the American people. Signature aspects of this expansion include:
•      The creation of four Regional Leadership Centers in Ghana, Kenya, Senegal, and South Africa.
•      The Washington Fellowship for Young African Leaders will be renamed as the "Mandela Washington Fellowship for Young African Leaders" and will be doubled in size to reach 1,000 participants each year by 2016.
•      New virtual resources and vibrant physical spaces for the YALI Network.
•      Hundreds of new entrepreneurship grants and mobile incubators, and the Global Entrepreneurship Summit will be held in sub-Saharan Africa in 2015.
Deepening Our Reach on the Continent: Regional Leadership Centers
Today, President Obama will announce the creation of four Regional Leadership Centers in Ghana, Kenya, Senegal, and South Africa. Beginning in 2015, these Centers will improve the availability and quality of leadership training programs and professional development opportunities for young African leaders. Each will be run as a public-private partnership, capitalizing on the energy and dynamism of the private sector, the knowledge of African and American institutions, and the programmatic and educational resources of the U.S. Government. The Centers will focus on engaging young leaders from a wide range of organizations and backgrounds and with a diversity of experiences. The Regional Leadership Centers will:
•      Provide Quality Leadership Training: Centers will provide both long and short courses on leadership and issues across multiple sectors.
•      Support Entrepreneurship: Centers will provide entrepreneurship support services, including mentoring, technology, and access to capital.
•      Enhance Professional Networking: Centers will offer young leaders the opportunity to connect with each other, American professionals, and experts from across the region.
The United States Agency for International Development (USAID) will provide $38 million for the creation of and programs in the Regional Leadership Centers. American and African companies and foundations have more than matched these funds, providing principal capital for the startup costs, equipment, and technology for the Centers. The MasterCard Foundation will provide financial support over five years to develop the Centers. With financial and in-kind contributions from Microsoft, Dow Chemical Company, Intel Corporation, and Cisco Systems, the U.S. Government will be able to establish and maintain the Centers, and provide business software and hardware, mentoring, and information technology training through them. With in-kind support from Proctor & Gamble, General Electric, Atlas Mara, and McKinsey & Company, the U.S. and its partners will be able to provide leadership training, technical support, and access to capital for young entrepreneurs.
The U.S. Government has joined with the following partners to establish and deliver high quality training, support, and networking through the Centers. In collaboration with USAID, host institutions in Africa will provide instruction and collaboration space, expert training, and coursework for the Centers.
•      The Center in Ghana will be supported by a consortium of civil and private sector organizations including Africa 2.0, Africa Capacity Building Foundation, Ghana Private Enterprise Federation, and the Center for Policy Analysis, led by the Ghana Institute of Management and Public Administration.
•      The Center in Kenya will have a robust training curriculum with direction from a partnership that brings together Deloitte's global management and strategy skills, the established curriculum and capacity of Kenyatta University, the public administration training of the Kenya School of Government, and Africa Nazarene University's youth engagement and outreach.
•      The Center in South Africa will benefit from an education alliance led by the University of South Africa, with support from the University of Pretoria, which brings expertise in governance training, and Innovation Hub, which provides entrepreneurship support.
•      The Center in Senegal will assist young entrepreneurs through the African Center for Advanced Studies in Management's experience in professional management studies, the West African Research Center's youth leadership training experience, and the Synapse Center's support to young leaders.
Expanding the Flagship Program: The Mandela Washington Fellowship for Young African Leaders
Today, in front of 500 Fellows, the President will announce that the Mandela Washington Fellowship for Young African Leaders will reach 1,000 participants each year by 2016. The Fellowship currently brings 500 of Africa's most dynamic young leaders to the United States each year for six weeks of leadership training, networking, and mentoring at top U.S. universities. Training and mentorship are focused on three areas: business and entrepreneurship, civic engagement, and public administration. Upon returning home, the Fellows will have access to professional development opportunities, mentoring, networking, training, and seed funding to support their ideas, businesses, and organizations.
Providing the Tools, Training, and Technology to Promote Leadership: The YALI Network
The YALI Network provides virtual resources and vibrant physical spaces to equip young African leaders with the skills and connections they need to improve their communities and their countries. Established by President Obama in April 2014, the Network already includes more than 68,000 members. Using yali.state.gov and social media, the United States provides online courses and materials, and connects members with global leaders in their field. Over the next year, President Obama will continue to engage the YALI Network.
Virtual training, tools, and technology for the YALI Network. YALI Network members will have access to an array of online courses and training materials, along with virtual mentoring and networking opportunities.
•      Over 20 Curated MOOCs and 60 facilitated MOOC Camps: YALI Network members are able to access more than 20 Massive Open Online Courses (MOOCs) and will be offered 60 facilitated courses in MOOC Camps in YALI Spaces across the continent over the coming year. Additional courses, including on vocational education, will come online in the months ahead.
•      Tailored web training videos: The YALI Network platform will also provide access to tailor-made training videos on leadership, business and entrepreneurship, civic leadership, and public management featuring U.S. university professors and experts in their field.
•      Meetups – the ability to connect at home and in person: The YALI Network website will provide members with a "Meetup" option, which enables members to connect, network and even collaborate on new initiatives.
Creation of state-of-the-art YALI Spaces. Over the next year, American Corners in Cote d'Ivoire, Zimbabwe, and South Africa will be outfitted to provide YALI Network members opportunities to meet, learn, and incubate their ideas; spaces in seven additional countries will be renovated over the next two years. YALI staff will facilitate online courses and provide advice on everything from business start-ups to opportunities for study abroad. Meeting rooms, collaboration spaces, and business tools will allow YALI Network members to work together to create social ventures, community service projects, and new business start-ups.
Building on a tradition of engagement. All of our embassies in Africa have significant, sustained engagements with young leaders. Currently, 43 embassies have youth councils that provide input into U.S. policies and contribute to the design and execution of U.S. Government programs. Since 2010, the State Department has held 15 exchanges specifically for young African leaders and brought more than 1,600 sub-Saharan young leaders to the United States, through its educational and cultural affairs programs, including Fulbright. In just the past year, embassies have organized over 800 events across the continent to support Africa's young civic, government, and business leaders.
Supporting Young Entrepreneurs
In addition to the announcements made by President Obama today, the U.S. Government is expanding support to entrepreneurs by connecting them to investors, advisors, and distribution networks.
In 2015, the Global Entrepreneurship Summit (GES) will be hosted in sub-Saharan Africa for the first time. Morocco is hosting this year. YALI Network members will have the opportunity to present at and participate in both summits.
Over the next year, the State Department will lead three partnership opportunity delegations of entrepreneurs and investors to Tanzania, Ethiopia, and Ghana. In addition, the State Department and the U.S. Africa Development Foundation (USADF) will support selected YALI entrepreneurs to attend and participate in the DEMO Africa 2014 conference, to be held in Lagos, Nigeria, on September 25 - 26. DEMO Africa is a platform for top African companies to launch their products and announce to Africa and the world what they have developed.
The United States will continue to provide young Africans access to resources they can use to put their skills to work in service of their communities.
•      Hundreds of new entrepreneurship grants. USADF is partnering with the State Department to offer $2.5 million in seed funding to members of the YALI Network over the next three years in the form of 250 small entrepreneurship grants. These grants will support start-ups and expansion of businesses and social ventures in six countries in 2015 – Ghana, the Democratic Republic of the Congo, South Africa, Zimbabwe, Tanzania, and Rwanda.
•      Mobile incubators will reach at least 5,000 aspiring entrepreneurs in 2015. U.S. embassies in Africa will build entrepreneurial capacity beyond the capital cities by training and helping to incubate the businesses of at least 5,000 aspiring entrepreneurs from the Network in provincial cities and rural areas during 2015. StartUp Weekend and other experts will accompany a mobile incubator, equipped with the tools and technology to get a business off the ground. Conducted in collaboration with local governments, institutions, and NGOs, the workshops and equipment are designed to walk aspiring entrepreneurs through the basic precepts of starting a business, including writing a business plan, leveraging online resources, raising capital, and expanding market share.
Barack Obama, Fact Sheet: The President's Young Africa Leaders Initiative (YALI) Online by Gerhard Peters and John T. Woolley, The American Presidency Project https://www.presidency.ucsb.edu/node/322847