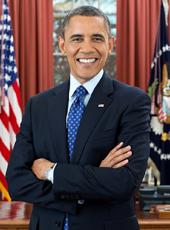 Fact Sheet: Strengthening Americans' Voice in the Workplace
"Wages need to rise more quickly. We need jobs to offer the kind of pay and benefits that let people raise a family. And in order to do that, workers need a voice. They need the voice and the leverage that guarantees this kind of middle-class security. . . So we've got to make sure . . . working Americans don't get lost in the shuffle. They can come together and they can win."
— President Barack Obama, White House Worker Voice Summit, October 7, 2015
Last year, President Obama hosted the first-ever Summit on Worker Voice at the White House bringing together a diverse group of workers, employers, unions, organizers, advocates, academics, and business leaders to explore ways to ensure that middle-class Americans are sharing in the benefits of the economic growth that they are helping to create. It focused on how working Americans can make their voices heard for higher wages, safer workplaces, paid leave, and other improvements in the workplace, whether it be through joining or forming a union, starting a conversation with coworkers, or leveraging technology and online tools.
The President made clear that the summit was only the beginning of the conversation and issued a call to action to all who attended to come up with new ideas and identify promising campaigns and tools to lift up worker voice:
"[T]his is the beginning of a conversation that I want to push for the next 15 months, through the end of my presidency...we provided the platform, but you own this thing...the deal is I will work with you around the ideas that you identify. And we'll work together. And hopefully this will be the start of reversing some trends -- both economic and cultural -- that have been around way too long."
Today, the Administration is announcing the launch of worker.gov and highlighting some of the work that has been done by private actors in response to the President's call to action.
LAUNCHING WORKER.GOV IN BETA
Today, the Department of Labor is announcing the initial beta launch of worker.gov, a new online tool to assist America's workers in understanding their rights under federal worker protection statutes. The tool guides workers on a structured journey that provides them with opportunities to take action or find help if they have had wages stolen, been injured on the job, faced discrimination, or been retaliated against for joining together to seek better wages or conditions at work.
Worker.gov was developed in response to feedback received during the White House Summit on Worker Voice, regional worker voice summits, and listening sessions with workers across the nation who found existing government websites detailing their rights difficult to navigate or understand. The new tool allows workers to describe themselves and their concerns and eliminates guesswork about which federal agency or statute covers their complaint.
This website synthesizes content from the Department of Labor, Department of Justice, the Equal Employment Opportunity Commission, and the National Labor Relations Board, and was created and developed in partnership with a team of Presidential Innovation Fellows. Today represents a soft launch as a beta prototype—which is now available for testing—with limited but significant functionality. While initially targeted at construction workers, day laborers, office workers, nail salon workers, and restaurant workers, the site provides important information for all workers and will be expanded over time to include a broader range of occupations and industries.
Going forward, worker.gov will continue to evolve and improve in response to input and feedback of users. In this effort, workers will have voice in the design and future of the site, which holds the potential to harness technology and government data to better empower workers.
REGIONAL SUMMITS
Building on the momentum generated from the White House Worker Voice Summit and President Obama's call to action, this year Secretary of Labor Tom Perez and other senior Administration officials traveled to five cities across the country for a series of regional summits. These events were focused on bringing together seasoned and emerging leaders who are lifting up workers' voices and empowering ordinary Americans to be agents of change. These regional summits helped tell the unique story of how workers, organizers, unions, and employers are coming together to create positive change in their workplaces and communities:
•      Minneapolis, MN (2/9/16): The Minneapolis Worker Voice Summit featured union workers from New Flyer, a bus manufacturer and partner of AFL-CIO's Jobs to Move America campaign, which seeks to ensure that taxpayer dollars spent on public transit support the creation of good manufacturing jobs here in America. The summit featured organizers from Centro de Tabajadores Unidos en Lucha and Take Action Minnesota, individuals involved in the construction of the Vikings Stadium, and local businesses such as Target. Breakout discussions explored issues of importance to the community such as paid sick time and taxi driver organizing campaigns.
•      Los Angeles, CA (4/8/16): At the Los Angeles Worker Voice Summit, organizers from the CLEAN Carwash Campaign spoke about their efforts helping carwash workers have a voice on the job. The summit featured ongoing organizing efforts in the grocery and restaurant industries and highlighted a partnership between AFL-CIO, Kinkisharyo (a manufacturer of railroad vehicles), and the Los Angeles Black Worker Center to bring good jobs to economically challenged communities. The Los Angeles Alliance for a New Economy and the Teamsters highlighted their partnership in the environmental trucking industry. One breakout discussion focused on a new initiative in the entertainment industry in which SAG-AFTRA, the Writers' Guild, and the Directors' Guild are exploring how to remove obstacles for low budget productions while maintaining union representation.
•      New York City, NY (5/6/16): The New York City Worker Voice Summit highlighted recent successes in raising the minimum wage and ongoing organizing efforts of airport workers to raise their wages and the partnership between restaurant owners and workers to eliminate the tipped minimum wage. The New York City Summit also featured representatives from Transform Don't Trash NYC, a partnership between the Teamsters, NYC Environmental Justice Alliance, and Alliance for a Greater New York to improve poor working conditions in the commercial waste industry, reduce waste and pollution, and foster clean and healthy communities for New Yorkers.
•      Washington, DC (6/15/16): The Department of Labor and the White House hosted the Women's Worker Voice Summit the day after the White House United State of Women Summit. This summit included remarks from Lilly Ledbetter, an equal pay advocate for whom the Lilly Ledbetter Fair Pay Act was named, as well as workers from the airport and fast food industries. An all-women panel featured leaders of ACE Hardware stores in the Washington, DC area, Jobs with Justice, and a grocery worker. Breakout sessions included discussions on pay transparency, home care workers, and using technology to empower workers.
•      Austin, TX (9/15/16): The Austin Worker Voice Summit was cohosted by the Department of Labor and the Workers Defense Project (Proyecto Defensa Laboral) and featured voices from across the South including the Florida Central Labor Council, Mississippi casinos employer MGM Resorts International, and organizers and advocates from Georgia STANDUP. A key focus was a recent breakthrough in Austin granting expedited permitting for construction projects only if builders offer significant new worker protections and higher wages.
PRIVATE SECTOR ACTION
In the year since the Worker Voice Summit, unions, workers, advocates, and businesses have responded to the President's call to action by launching new tools and pioneering other innovative ways to make workers' voices heard and empower them with information. A few examples of activity in the past year from the private sector include:
•      Centro de Tabajadores Unidos en Lucha (CTUL): About 600 retail janitors have demonstrated a new and effective strategy for overcoming the challenge of organizing multiple employers at once in an industry dominated by a fissured business model. CTUL secured a commitment from Target to use a responsible contractor policy for any janitorial contracts. After this significant commitment, workers decided to organize a union. Through their efforts, they won the right from three major contractors to engage in collective bargaining once they gained recognition from contractors cleaning 60 percent of the approximately 300 big box retail stores in the Minneapolis area. This sectoral and trigger-based approach resulted in winning union recognition and an on-going voice in the workplace and may offer promise in other regions and occupations.
•      Coworker.org: Since co-hosting the town hall at the White House Worker Voice Summit with President Obama, Coworker.org has greatly expanded its networks of workers who have connected on their platform in successful efforts to improve their working conditions. For example, a restaurant worker who asked the President about wages for restaurant workers saw success in her campaign for wage increases within a month of the summit. Employees of REI launched an effort to increase wages and improve shift scheduling, and they were thrilled when their company announced a wage increase of up to 15 percent for stores in seven cities. Employees at Netflix and Keen Shoes were successful in securing expanded paid parental leave.
•      Jobs to Move America: The Jobs to Move America Coalition includes community, labor, faith, environmental, and civil rights groups working to ensure that public dollars spent on transit systems create better jobs, cleaner equipment, and more opportunity for communities. The coalition aims to expand the number of transit authorities adopting its pioneering U.S. Employment Plan, which includes provisions for training, recruiting, and hiring workers from disadvantaged communities. In September 2016, the New York City Metropolitan Transportation Authority agreed to adopt the U.S. Employment Plan in its upcoming Request for Proposal for a $3.2 billion contract to produce more than 1,000 subway cars. It joins the Los Angeles Metropolitan Transit Authority, Chicago Transit Authority, and Amtrak, which had already adopted the plan.
•      Kaiser Permanente: Since participating in the White House Summit, Kaiser Permanente has announced that they have deepened their commitment to worker voice by launching a "Free to Speak" campaign. The campaign provides online tools and training materials to help managers lead more inclusively, to encourage workers to speak up, and to facilitate more courageous conversations. For example, in Portland, OR, a technologist in the neurology department shared an idea for remotely monitoring seizures in epileptic patients with a physician, and working together, they were able to secure the equipment they needed to put the idea into action.
•      Know Your Worth by Glassdoor is a new tool, launched in beta last week, that uses data science and machine learning algorithms to calculate a worker's real-time worth in today's job market. It is designed to help people determine if they are being paid fairly and help inform whether they should attempt to negotiate their current salary or explore better paying jobs. Workers enter basic details, such as a current title, employer, salary, location, and years of experience, to estimate their market value. Individual market values are personal and private, are recalculated weekly, and tracked over time to help people stay informed about their work in an ever-changing labor market.
•      TogetherWeWork.comis a new project of The Workers Lab, inspired by the White House Summit on Worker Voice and launched earlier this month at South By South Lawn. This new platform empowers young Americans to join together with their coworkers and communities to improve their working lives. It seeks to provide the inspiration needed to get involved and offers a curated collection of tools and campaigns to help take collective action and bring democracy to work. Of particular note, TogetherWeWork.com connects, curates, and facilitates conversations and community among workers who may not have previously taken collective action in the workplace. This fall, the Workers Lab will be hosting community convenings across the county to start that conversation.
•      Worker Defense Project: The Worker Defense Project built a coalition of workers, advocates, and businesses supporting a voluntary program, Better Builder, for real estate developers, public institutions, and companies that commit to investing in good and safe working conditions for construction workers. The coalition pioneered the innovative strategy of seeking an expedited permitting process for those builders willing to adopt those standards. On September 1, 2016, that strategy was successful, and the Austin City Council passed a proposal granting developers expedited building permits in exchange for paying higher wages, providing workers' compensation, offering safety training, and other worker protections.
BUILDING ON A RECORD OF SUPPORTING WORKING FAMILIES
From the very earliest days in 2009, President Obama and his Administration have taken a number of actions to expand worker voice and bargaining power, including:
•      Requiring Contractors to Notify Employees of Their Collective Action Rights. Within a month of taking office, President Obama signed Executive Order 13496, requiring that federal contractors post written notice of their employees' rights under the National Labor Relations Act (NLRA), including the rights to organize and bargaining collectively and to engage in other protected concerted activity. As the Executive Order recognizes, "productivity is enhanced when workers are well informed of their rights under Federal labor laws," so relying on workers who are aware of their rights facilitates the efficient and economical completion of the Federal contracts.
•      Prohibiting the Use of Federal Dollars for Union Avoidance. Also during his first month in office, the President signed the Economy in Government Contracting Executive Order, which prohibits contractors from spending federal money on union avoidance. The Executive Order provides that expenditures on employers' efforts to persuade employees whether or how to exercise their right to organize and bargain collectively through representatives of their own choosing will be considered unallowable costs, including expenditures on union-avoidance consultants. The executive order further specifies that the cost of planning or conducting such activities during work time is an unallowable cost.
•      Granting Collective Bargaining Rights for TSA Employees. In February 2011, the Administration granted approximately 45,000 Transportation Security Administration (TSA) employees the right to bargain collectively. These employees, who screen airline passengers and baggage, had not previously had collective bargaining rights. As TSA Administrator John Pistole said at the time of the announcement, "employee engagement cannot be separated from achieving superior security."
•      Protecting Employees' Right to Talk About Their Pay. In April 2014, the President signed Executive Order 13665, protecting the employees of federal contractors when they talk openly about their pay, an important part of having a voice at work. The Executive Order prohibits federal contractors from discharging or discriminating in any way against employees or job applicants who inquire about, discuss, or disclose their own or others' compensation. On September 10, 2015, the Department of Labor finalized rules implementing the order.
•      Enhancing Workplace Flexibility for Federal Employees. In June 2014, the President issued a memorandum on enhancing workplace flexibility for federal employees. The memorandum directs federal agencies to notify workers of their right to request flexible work schedules and to expand access to such schedules. This policy is an important step forward in giving workers a voice regarding their own working conditions and will help the federal government "attract, empower, and retain a talented and productive workforce in the 21st century."
•      Promoting Contractors' Compliance with Existing Worker Voice Protections. In July 2014, President Obama signed the Fair Pay and Safe Workplaces Executive Order. It requires prospective federal contractors to disclose labor law violations and gives agencies more guidance on how to consider labor violations when awarding federal contracts. This will mean greater protection for collective action by workers under the NLRA, as well as greater protection from retaliation when workers speak up for their rights to equal opportunity, minimum wage and overtime pay, safe workplaces, and family and medical leave.
•      Vetoing Congressional Resolution of Disapproval of NLRB Election Rules. In March of 2015, President Obama turned back efforts by Republicans in Congress to throw out the National Labor Relations Board's common sense revisions to the NLRA election rules. These rules put in place a more efficient, streamlined process for workers to express their choice whether or not to be represented by a union in their workplace.
Barack Obama, Fact Sheet: Strengthening Americans' Voice in the Workplace Online by Gerhard Peters and John T. Woolley, The American Presidency Project https://www.presidency.ucsb.edu/node/322460