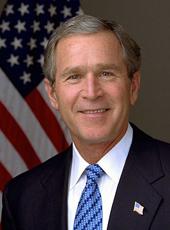 Fact Sheet: Romania - Military Deployments Abroad
Romania's Parliament declared in 2001 that Romanian participation in peacekeeping, humanitarian, and counterterrorism operations was a major goal of Romanian security and defense policy. Romania's active participation in multilateral operations began long before 2001. Following the end of the Cold War, its first overseas deployment was in 1991 when a field hospital gave support to Operation Desert Storm.
Currently, Romania's troops participate in Operation Enduring Freedom (OEF) and the International Security Assistance Force (ISAF) in Afghanistan. Following the September 11 attacks, Romania declared itself a "de facto NATO ally" and offered its support for the Global War on Terrorism. In support of OEF, Romania used its own C-130 aircraft to transport an infantry battalion of 400 troops and a nuclear, biological, and chemical warfare company (70 troops) to Kandahar. These units are scheduled to remain in Afghanistan until mid-2003. Romania also contributed a military police platoon to the ISAF mission in Kabul.
Romania also participates in NATO peacekeeping operations in Bosnia and Kosovo, as well as the Organization for Security and Corporation in Europe (OSCE) observer mission in Macedonia. It has deployed peacekeeping troops and observers to the UN peacekeeping operation in Ethiopia and Eritrea (UNMEE) and the UN Observation Mission in the Congo (MOUNC). All told, Romania currently has approximately 800 personnel deployed worldwide in peacekeeping and humanitarian operations.
George W. Bush, Fact Sheet: Romania - Military Deployments Abroad Online by Gerhard Peters and John T. Woolley, The American Presidency Project https://www.presidency.ucsb.edu/node/280699