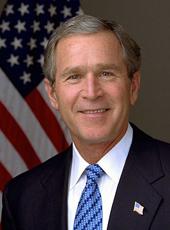 Fact Sheet: Protecting New Orleans From Future Flooding
Stronger Flood And Storm Protection Than Ever Before
President Bush Is Working To Make The New Orleans Levee System Better And Stronger Than Ever Before And Is Helping To Restore The Surrounding Wetlands To Provide Additional Flood And Storm Protection. The President is focused on the safety and security of the citizens of the Gulf Coast and is committed to providing the resources necessary for them to return home and rebuild their lives.
The additional levee protections the Administration is proposing - including armoring, closing the three interior canals, and installing state-of-the-art pump stations - will address the main causes of the catastrophic flooding during Hurricane Katrina.
Restoring Previous Levels Of Protection - $1.6 Billion
The President's $17 Billion Reallocation Package, Currently Pending In Congress, Includes $1.6 Billion For The U.S. Army Corps Of Engineers.
Before the start of next hurricane season, the existing Federal levee system will have been restored, including:
Rebuilding and raising levees and floodwalls to their design height;
Correcting design and construction flaws; and
Accounting for settling and compaction.
By the end of 2005, we expect to have repaired all breached areas.
We are also dedicating $250 million of these funds to high priority wetlands restoration efforts that will also provide additional flood and storm protection to the greater New Orleans area.
Providing Better And Stronger Protection - An Additional $1.5 Billion
Today, Federal Coordinator For Gulf Coast Rebuilding Donald Powell Announced New Actions To Provide Additional Safety And Security Measures In Order To Address The Large-Scale, Catastrophic Effects Of Another Hurricane Katrina. By providing safety and security for the residents of New Orleans, these actions will promote a favorable climate for reinvestment and new economic enterprise.
The additional protections include:
Accelerating the completion of previously authorized levee projects;
Armoring levees to improve reliability;
Closing the three interior canals (17th Street, Orleans, and London Avenue);
Installing state-of-the-art pump stations at the lakefront; and
Raising the existing non-Federal levees to Federal design standards.
These actions will address the main causes of the flooding during Katrina, namely the failure of the existing system and the flooding associated with the interior canals.
All of these actions can be substantially completed within three years and will provide greater flood and storm protection for the most densely populated areas of Greater New Orleans.
Planning for Future Protection
The President understands the urgent desire to go home and resettle, which is why his Administration is working quickly to implement the engineered levee and floodwall improvements while exploring options to provide additional flood and storm protection measures.
Comprehensive flood and storm protection is a combination of engineered infrastructure and non-engineered solutions. Even with the highest constructed levees or barriers, it would be impossible to guarantee protection against every conceivable storm.
The Administration will continue to work with local communities, Parish governments, and the State to further non-engineered solutions, such as:

Improved emergency preparedness, to enable quicker and more complete response;
Enhanced evacuation planning, to reduce risk of loss of life;
Strengthened building codes, to reduce property damage;
Creation of additional wetlands, to help reduce future storm surge; and
Hazard mitigation grants, to enable residents that lost their homes or live in low-lying areas to voluntarily relocate to higher areas.
Any comprehensive flood and storm protection plan must be based on all relevant facts and the best available science, including information from local and state initiatives, universities, professional organizations, and private sector entities.
The President's reallocation package also includes $4.6 million to accelerate a study of options by the Army Corps of Engineers to further reduce the risk of flood and storm damage to New Orleans.
To achieve greater protection from future storms, we must consider all potential mitigation options in a comprehensive approach - not a piece-meal solution - that will protect the people and property of New Orleans from the next major hurricane.
George W. Bush, Fact Sheet: Protecting New Orleans From Future Flooding Online by Gerhard Peters and John T. Woolley, The American Presidency Project https://www.presidency.ucsb.edu/node/283230