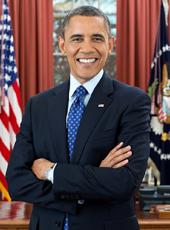 Fact Sheet: Promoting Economic Competitiveness While Safeguarding Privacy, Civil Rights, and Civil Liberties in Domestic Use of Unmanned Aircraft Systems
Today the White House issued a Presidential Memorandum to promote economic competitiveness and innovation while safeguarding privacy, civil rights, and civil liberties in the domestic use of Unmanned Aircraft Systems (UAS).
This Presidential Memorandum builds on efforts already underway to integrate UAS into the national airspace system (NAS). The Federal Aviation Administration has authorized the testing of UAS at six sites around the country in December 2013 as part of its efforts to safely integrate UAS into the NAS, as required by the Federal Aviation Administration Modernization and Reform Act of 2012.
UAS are a potentially transformative technology in diverse fields such as agriculture, law enforcement, coastal security, military training, search and rescue, first responder medical support, critical infrastructure inspection, and many others.
The Administration is committed to promoting the responsible use of this technology, strengthening privacy safeguards and ensuring full protection of civil liberties.
The Presidential Memorandum released today ensures that the Federal Government's use of UAS takes into account these important concerns and in service of them, promotes better accountability and transparent use of this technology, including through the following:

• First, the Presidential Memorandum requires Federal agencies to ensure that their policies and procedures are consistent with limitations set forth in the Presidential Memorandum on the collection and use, retention, and dissemination, of information collected through UAS in the NAS.

• Second, the Presidential Memorandum requires agencies to ensure that policies are in place to prohibit the collection, use, retention, or dissemination of data in any manner that would violate the First Amendment or in any manner that would discriminate against persons based upon their ethnicity, race, gender, national origin, religion, sexual orientation, or gender identity, in violation of law.

• Third, the Presidential Memorandum includes requirements to ensure effective oversight.

• Fourth, the Presidential Memorandum includes provisions to promote transparency, including a requirement that agencies publish information within one year describing how to access their publicly available policies and procedures implementing the Presidential Memorandum.

• Fifth, recognizing that technologies evolve over time, the Presidential Memorandum requires agencies to examine their UAS policies and procedures prior to the deployment of new UAS technology, and at least every three years, to ensure that protections and policies keep pace with developments.
Consistent with these objectives, the Presidential Memorandum additionally requires the Department of Commerce, through the National Telecommunications and Information Administration, and in consultation with other interested agencies, to initiate a multi-stakeholder engagement process within 90 days to develop a framework for privacy, accountability, and transparency issues concerning the commercial and private use of UAS in the NAS.
Barack Obama, Fact Sheet: Promoting Economic Competitiveness While Safeguarding Privacy, Civil Rights, and Civil Liberties in Domestic Use of Unmanned Aircraft Systems Online by Gerhard Peters and John T. Woolley, The American Presidency Project https://www.presidency.ucsb.edu/node/321251