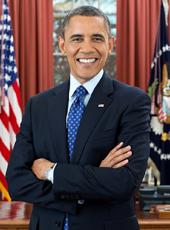 Fact Sheet: President Obama Signs Executive Order; White House Announces New Steps to Improve Federal Programs by Leveraging Research Insights
"Adopting the insights of behavioral science will help bring our government into the 21st century in a wide range of ways - from delivering services more efficiently and effectively; to accelerating the transition to a clean energy economy; to helping workers find better jobs, gain access to educational opportunity, and lead longer, healthier lives."
— President Barack Obama
Today the White House will announce new actions to improve the effectiveness and efficiency of Federal programs by leveraging research insights about how people participate in, engage with, and respond to programs. Announcements include: an Executive Order, new guidance to Federal agencies to make government forms simpler and easier, and a report from the Social and Behavioral Sciences Team.
The report features the Social and Behavioral Sciences Team's first year of projects, which have made government programs easier to access and more user-friendly, and have boosted program efficiency and integrity. As a result of these projects, more Servicemembers are saving for retirement, more students are going to college, more Veterans are accessing their benefits, more farmers are obtaining credit, and more families are gaining healthcare coverage.
The Federal Government administers a wide array of programs on behalf of the American people, such as financial aid to assist with college access and workplace savings plans to promote retirement security. Americans are best served when these programs are easy to access and when program choices and information are presented clearly. When programs are designed without these considerations in mind, Americans can incur real consequences. One behavioral science study found, for example, that a complex application process for college financial aid not only decreased applications for aid, but also led some students to delay or forgo going to college altogether.
Behavioral science insights—research insights about how people make decisions—not only identify aspects of programs that can act as barriers to engagement, but also provide policymakers with insight into how those barriers can be removed through commonsense steps, such as simplifying communications and making choices more clear. That same study on financial aid found that streamlining the process of applying—by providing families with assistance and enabling families to automatically fill parts of the application using information from their tax return—increased the rates of both aid applications and college enrollment.
When these insights are used to improve government, the returns can be significant. For instance, the Federal Government applied behavioral science insights to simplify the process of applying for Federal student aid and has made college more accessible to millions of American families. Similarly, the Pension Protection Act of 2006, which codified the practice of automatically enrolling workers into retirement savings plans, is based on behavioral economics research showing that switching from an opt-in to an opt-out enrollment system dramatically increases participation rates. Since the implementation of this policy, automatic enrollment and automatic escalation have led to billions of dollars in additional savings by Americans.

More Details on Today's Announcements
Today, President Obama signed an Executive Order that directs Federal agencies to use behavioral science insights to better serve the American people. The Executive Order directs Federal agencies to identify programs in which applying behavioral science insights can yield substantial improvements; develop strategies for applying behavioral science insights to programs, and, where possible, for rigorously testing and evaluating the impact of these insights; recruit behavioral science experts to join the Federal Government; and strengthen agency relationships with the research community.
The Executive Order directs Federal agencies to take action in four areas in which prior research and practice indicate that behavioral science insights can play an especially strong role in program outcomes:

• Streamlining access to programs: Agencies should look for opportunities to help qualifying individuals, families, and businesses access programs and benefits by streamlining processes that may otherwise limit participation.

• Improving the presentation of information: Agencies should look for opportunities to improve how the government presents information to consumers, borrowers, and program beneficiaries by giving greater consideration to ways in which information format, timing, and medium can affect understanding.

• Structuring choices carefully: Where programs and policies offer choices, agencies should carefully consider how the presentation and structure of those choices, including default settings and the number and arrangement of options, can empower participants to make the best choices for themselves and their families.

• Considering a full range of incentives: Where policies create incentives to take specific actions, such as saving for retirement, agencies should consider how the frequency, presentation, and labeling of benefits, tax credits, and other incentives can more effectively and efficiently promote those actions, with a specific focus on opportunities to use nonfinancial incentives.
The Executive Order also formally establishes the Social and Behavioral Sciences Team (SBST), a group of experts in applied behavioral science that translates findings and methods from the social and behavioral sciences into improvements in Federal policies and programs for the benefit of the American people. The SBST is chaired by the White House Office of Science and Technology Policy (OSTP) and represents a dozen member agencies across the Federal Government, as well as offices within the Executive Office of the President. SBST also receives critical support from the General Services Administration. The Executive Order charges SBST with providing advice and policy guidance to Federal agencies in support of the order.
To assist with implementation of the Executive Order, the Office of Information and Regulatory Affairs (OIRA) and OSTP are issuing guidance on how agencies can use behavioral science insights to make Federal forms simpler and easier for the American people to complete. The guidance document suggests ways agencies can prioritize modifications to forms that substantially impact the public and agency operations. SBST will support these efforts by providing examples of behavioral science insights that agencies can use to improve Federal forms, working directly with agencies on form redesign, and facilitating interactions between agencies and research experts who can assist in the review and drafting of improved forms.
In addition to these Federal actions, universities, non-profits, and researchers are announcing expanded efforts to work together to use insights from the social and behavioral sciences to improve programs.

Releasing Results from the First Year of Social and
Behavioral Sciences Team Projects
Today, the Administration is releasing the first Social and Behavioral Sciences Team (SBST) Annual Report, which contains the results from SBST's initial portfolio of projects with Federal agencies. SBST projects have already resulted in substantive reforms to Federal programs that serve over one million people. The results, summarized below, demonstrate the power of behavioral science insights in improving program outcomes.
Promoting Retirement Security
• A single email that highlighted the three steps needed to enroll in a workplace savings plan, and conveyed the potential value of making even small contributions, nearly doubled the rate at which Servicemembers signed up. To promote participation in the Thrift Savings Plan (TSP), a retirement savings plan for Federal employees, SBST and the Department of Defense (DOD) launched an email campaign that sent approximately 720,000 non-enrolled Servicemembers one of nine email variants that notified recipients of the opportunity to participate in the TSP. Compared to no message (the business as usual practice), the most effective message nearly doubled the rate at which Servicemembers signed up for TSP. Emails informed by behavioral science insights led to roughly 4,930 new enrollments and $1.3 million in additional savings in just the first month after the emails were sent. DOD is now scaling up this intervention by sending periodic emails to Servicemembers about the benefits of TSP.
• Asking Servicemembers at a military base to make a decision about whether to enroll in a workplace savings plan led to a significant increase in enrollments. To further promote saving, SBST and DOD prompted Servicemembers, during an orientation briefing upon their arrival after transferring to a new military base, to make a "Yes" or "No" choice about whether to contribute to TSP. Of those not already enrolled, 8.7 percent of Servicemembers signed up for TSP during the pilot, versus 2.9 percent on average at three comparison bases, and 4.3 percent during a comparison time period at the pilot base. Based on the success of this pilot, DOD is committing to applying insights from the pilot to bases and installations with higher troop concentrations.
• A reminder message with clear and concise instructions for how to re-enroll increased Servicemember re-enrollments in a workplace savings plan by 22 percent. To assist nearly 140,000 Servicemembers who were required to re-enroll in their Roth TSP in order to continue making contributions, SBST and DOD redesigned an email that alerted Servicemembers of the requirement to re-enroll. The redesigned email led 22 percent more Servicemembers to re-enroll in TSP within a week—3,770 more re-enrollments than among those sent a standard message. Based on this result, DOD immediately scaled up the successful messaging in subsequent outreach reminding Servicemembers to re-enroll in TSP.
Improving College Access and Affordability
• Sending eight text-message reminders led to a nearly 9 percent increase in college enrollment among low-income students. To help students enroll in college, SBST and the Department of Education's office of Federal Student Aid (FSA) provided technical expertise to researchers and the nonprofit uAspire on messages notifying college-accepted high-school graduates of required pre-matriculation tasks for their respective colleges. A series of eight text messages to low-income students reminding them to complete these tasks led to a 5.7 percentage-point increase in college enrollment (from 66.4 percent to 72.1 percent), representing 8.6 percent more low-income students going to college.
• Reminder emails to Federal student-loan borrowers who missed their first payment led to a 29 percent increase in the number of borrowers making a payment. To help Federal student-loan borrowers stay on top of their payments, SBST and FSA sent a reminder email to over 100,000 borrowers who had missed their first payments. The reminder email led to a 29 percent increase in the fraction of borrowers making a payment in the first week after it was sent, from 2.7 to 3.5 percent.
• Sending a low-cost, timely notice to borrowers about alternative repayment plans led to a four-fold increase in applications to these plans. To increase awareness of income-driven repayment (IDR) plans among student-loan borrowers, SBST and FSA sent an informational email about IDR plans to over 800,000 borrowers who had fallen behind on their payments. The low-cost, timely message led to a fourfold increase in applications for IDR plans, with 4,327 applications for IDR made within 20 days of the email being sent.
Improving Economic Opportunity
• Highlighting to Veterans that they earned an education and career-counseling benefit led nearly 9 percent more Veterans to access the application for that benefit. To increase Veteran uptake of education and career-counseling benefits, SBST and the Department of Veterans Affairs (VA) sent notices informing Veterans of their benefits and the steps needed to apply. Relative to simply notifying them of their eligibility, highlighting to Veterans that they had earned the benefit led nearly 9 percent more Veterans to access the application for the benefit.
• Personalized letters to farmers that included a tailored set of action steps to apply for a loan increased the number of farmers obtaining a loan by 22 percent. To improve economic outcomes for small-scale and specialized farmers, SBST and the United States Department of Agriculture (USDA) collaborated on a campaign to increase knowledge and utilization of loan options. Farmers who were sent a personalized letter with a customized set of action steps for applying for a microloan were 22 percent more likely to obtain a loan, representing an increase from 0.09 to 0.11 percent.
Helping Families Get Health Coverage and Stay Healthier
• Sending reminder letters to individuals who had started to apply for health insurance led to 13 percent more completed applications. To assist individuals and families with obtaining health insurance, SBST and the Department of Health and Human Services (HHS) sent one of eight behaviorally designed letter variants to each of more than 700,000 individuals who had already begun the health insurance enrollment process but had not yet completed an application. Those sent the most effective version of the letter were 13.2 percent more likely to enroll in health insurance than those sent no letter, with enrollment rates of 4.56 and 4.03 percent, respectively.
Improving Government Program Integrity and Compliance
• Asking vendors to confirm the accuracy of self-reported sales figures led to an additional $1.59 million in fees collected by the government in a single quarter. To improve the accuracy of sales figures self-reported by government vendors, SBST and the General Services Administration (GSA) redesigned an online data-entry form to include a signature box at the top of the page in which the user was asked to confirm the accuracy of self-reported sales. Because vendors pay the government a small fee based on those sales reports, this change led to an additional $1.59 million in fees collected within a single quarter. Based on this result, GSA is permanently changing the form to incorporate a signature box.
• Simplifying a debt-collection letter had no effect on overall payment rates, but led to a 45 percent increase in the use of online payments. To increase debt recovery from individuals with outstanding non-tax debt, SBST worked with the Department of the Treasury's Debt Management Service (DMS) to simplify a collection letter. No difference in payment rates was observed, but changes such as shortening the web address for making an online payment led 45 percent more individuals to pay online, representing an increase from 1.5 to 2.2 percent. DMS has now permanently shortened the web link in the collection letter.
• Sending medical providers a letter illustrating their unusually high drug prescribing rates in comparison with their peers had no measurable impact on prescription rates. As part of on-going efforts to reduce inappropriate prescribing of controlled substances, SBST and HHS's Centers for Medicare and Medicaid Services (CMS) sent providers with unusually high billing patterns a letter comparing their prescribing rates with the prescribing rates of their peers, as well as educational information about proper prescribing practices. No measurable impact was seen on prescription rates. The null result has prompted further exploration into the design and timing of the communications, and new approaches are now being piloted.
Facilitating Cost-Effective Government Program Operations
• Sending letters that included a personal appointment time to dial in to a call center and discuss transferring securities accounts to an online platform led to 23 percent higher call-in rates. To determine if letters could encourage security holders to transfer accounts to an online platform, SBST collaborated with the Department of the Treasury's Bureau of Fiscal Service to design outreach to accountholders. Letters that included a personal appointment time with a call center led to 23 percent higher call-in rates than standard letters, representing an increase from 10.6 to 13.0 percent, respectively. Account conversion rates remained low for both groups, however. Based in part on this result there are no further mailings planned.
• Introducing a prompt to Federal employees when the employees submitted a single-sided print job increased double-sided printing by 5.8 percentage points. To encourage double-sided printing, SBST and USDA's Economic Research Service (ERS) created a dialog box that asked employees to change their default printer setting to double-sided after employees had initiated a single-sided print job. This prompt increased the likelihood of double-sided printing by 5.8 percentage points, from a baseline of 46 percent. Based on this finding, ERS plans to change the default setting of all printers to double-sided.

New Social and Behavioral Science Team Projects and Actions

Being Announced by the Administration
More than 20 new projects are planned for the second year of SBST. Brief descriptions of these projects are included below.
Improving Retirement Security
• The Department of Defense's Defense Finance and Accounting Services (DFAS) and SBST will identify effective strategies for helping 2.5 million retired Servicemembers access their retirement account statements online. DFAS and SBST will send communications to retired Servicemembers, encouraging them to reactivate an online account so that they can easily access their retirement account statements and better manage their finances.
• The Financial Literacy and Education Commission (FLEC), which includes the Departments of the Treasury (Treasury) and Labor (DOL), as well as other agencies, will collaborate on a demonstration project to encourage civilian Federal employees to save more through their Thrift Savings Plans (TSPs). Many Federal employees are currently contributing below the rate at which they can maximize their employer match. FLEC will send communications to encourage employees who are participating in TSPs to increase their savings.
• Treasury and SBST will work to increase savings contributions of new Treasury employees in the Thrift Savings Plan (TSP). Orientation materials in 2016 will encourage new employees to consider increasing contribution rates in TSP to maximize their employer match, and to review the funds to which they will allocate their contributions.
• The Social Security Administration (SSA) and SBST will explore project opportunities to help the public with making informed decisions about when to claim their Social Security retirement benefits.
Expanding Access to Higher Education
• The Department of Education (ED) and SBST will collaborate to identify the most innovative and effective strategies for communicating with millions of student loan borrowers. This collaboration will include a series of pilots to ensure that borrowers know about their repayment options and are able to successfully repay their loans. Pilots will include an email campaign to make sure that borrowers in income-driven repayment plans are aware of the Public Service Loan Forgiveness program.
• ED will work with SBST as part of ED's ongoing efforts to make information about college financial aid more widely available to students and families. This collaboration will aim to more effectively connect younger students and their families with information about the availability of Federal financial aid for college earlier on, in order to assist with financial planning for higher education and to promote college access.
Improving Economic Opportunity
• The Food and Nutrition Service (FNS) and SBST will collaborate to help ensure that children retain access to nutritionally balanced, low-cost, or free lunches. This pilot will test new strategies for improving outcomes in the annual process of verifying student eligibility for low-cost or free meals under the National School Lunch Program, which serves 30 million low-income students every year. The pilot is designed to strengthen the integrity of the process while reducing barriers to access for eligible children.
• DOL, SBST, and State Unemployment Insurance Agencies will collaborate to provide unemployed workers with enhanced job-search support. State Unemployment Insurance Agencies in Colorado, Indiana, New Hampshire, Oregon, and Utah have committed to developing new approaches within their unemployment insurance programs in order to help claimants return to work.
• The Office of the Deputy Assistant Secretary of Defense for Military Community and Family Policy (MC&FP) and SBST will collaborate to help over 100,000 military spouses access the My Career Advancement Account scholarship. This benefit can help military spouses obtain professional licensing, certification, training, and associate degrees that can lead to employment in promising sectors and ease the challenges of relocating.
Improving Health Outcomes
• The United States Agency for International Development (USAID) and SBST are announcing a multi-year collaboration to embed behavioral science insights and rigorous evaluation in priority country programs to end preventable child and maternal deaths. In one example, SBST and USAID are collaborating with the USAID Mozambique mission to send text reminders and educational messages to patients co-infected with TB and HIV in order to boost patient attendance at doctors' appointments and adherence to treatment regimens.
• MC&FP, Warrior Care Policy (WCP), and SBST will collaborate to support family members and others caring for wounded, ill, or injured Servicemembers. The purpose of the project is to increase awareness and utilization of peer forums established to give caregivers the opportunity to share information and resources with one another while providing and receiving social support.
• The Veterans Health Administration (VHA) and SBST will work together to increase the number of patients who enroll in "Blue Button," the patient portal of the VHA electronic healthcare record (EHR) system. Informational outreach will help enable Veterans to access their health information on demand and manage their healthcare more effectively.
• The Defense Health Agency (DHA) and SBST will collaborate on a suite of projects to improve Servicemember health outcomes. These projects include a pilot to increase beneficiary utilization of online secure messaging with the beneficiary's healthcare team, and a pilot to increase rates of preventive measures such as mammograms and colon-cancer screenings.
• MC&FP and SBST will work to encourage Servicemembers, their families, and survivors to better utilize the military OneSource eNewsletter, website, and call center, which provide information and resources related to health and finances.
• HHS and SBST will conduct further analysis of the impact of sending flu-shot reminders to 100,000 Medicare beneficiaries during the 2014 flu season. The mailers included a tear-off calendar reminder and appointment-planning template.
• The Office of the National Coordinator (ONC) and SBST will work to increase uptake of patient engagement tools such as patient portals and secure messaging. The goal of this effort is to increase the number of patients who use online portals to view, download, and transmit their health records and communicate online with their clinicians.
Addressing Energy- and Environment-Related Challenges
• The Federal Emergency Management Agency (FEMA) and SBST will work to increase uptake of insurance in flood-prone areas under the National Flood Insurance Program (NFIP), in order to reduce the risk of detrimental flood impacts. Outreach materials will be redesigned to present information more clearly.
• The General Services Administration (GSA) and SBST will work to increase the energy efficiency of government buildings, reduce building-related energy expenses, and increase employee health and well-being. This series of pilots will focus on sustainability approaches, including increasing access to daylight within work spaces and aligning facilities-management practices with people's needs.
• GSA and SBST will work to improve uptake of renewable fuels in the government fleet. This pilot will better deliver information to drivers about optimal fuel use to meet the high sustainability standards set by Executive Order 13693, Planning for Federal Sustainability in the Next Decade.
• The Department of Energy (DOE) and SBST will provide tailored reports on home energy usage to help families save money on their energy bills and purchase more energy-efficient appliances. DOE and SBST will test the impact of making various types of information—such as the Home Energy Score and recommendations for home energy improvements—more available to home buyers and home sellers.
Improving Government Program Integrity and Compliance
• GSA and SBST will send tailored alerts for government surplus goods to over 40,000 registered bidders to help match potential bidders and items for sale on gsaauctions.gov. Better connecting public demand for unused government goods and improving the functionality of the auction process benefits the Federal government (sellers) and American public (buyers) alike.
• SSA and SBST are sending recipients of Supplemental Security Income (SSI) information about reporting requirements. This pilot is sending program recipients communications to clarify reporting requirements in order to increase accurate reporting and reduce payment errors.
• The National Science Foundation (NSF) will connect SBST to cutting-edge scientific expertise in the social and behavioral sciences. NSF, which supports basic research in science and engineering, will connect its network and vast knowledge base to SBST. NSF's commitment ensures that SBST will be able to leverage the latest findings from social and behavioral science in order to translate these findings into improvements for Americans.
• The U.S. Census Bureau and SBST will work to improve the Bureau's communication and increase engagement with the American Community Survey. This pilot will update outreach materials so that they are clearer and help people follow through on completing the questionnaire.

Supporting Commitments
• The Behavioral Science & Policy Association (BSPA) is launching a "Behavioral Science and Policy Series" to identify promising avenues for applying behavioral science to public policy at the Federal level in order to improve Americans' lives. Through this series, by September 2016, working groups will deliver white papers that propose particular applications of behavioral science that can be applied, tested, and implemented at the Federal level in the near term. Research centers and organizations that have committed to participating and contributing to the Series include:

o The Brookings Institution

o Carnegie Mellon University's Center for Behavioral Decision Research

o Duke University's Behavioral Science & Policy Center

o Harvard University's Behavioral Insights Group

o ideas42

o MIT's J-PAL North America at MIT

o The Kahneman-Treisman Center for Behavioral Science and Public Policy at Princeton University

o Stanford University's Longevity Center and Institute for Research in Social Science

o University of California, Berkeley's Goldman School of Public Policy

o University of California, Los Angeles' Interdisciplinary Group in Behavioral Decision Making

o University of California, San Diego's Rady School of Management

o The University of Chicago Booth School's Center for Decision Research

o The University of Colorado Boulder's Center for Research on Consumer Financial Decision Making

o The University of Iowa's Tippie College of Business

o The University of Michigan's Gerald R. Ford School of Public Policy

o The University of Pennsylvania's Center for Health Incentives and Behavioral Economics at the University of Pennsylvania

o The University of Southern California's Dana and David Dornsife College of Letters, Arts and Sciences

o The University of Toronto's Rotman School of Management

o Yale University's Center for Customer Insights
Barack Obama, Fact Sheet: President Obama Signs Executive Order; White House Announces New Steps to Improve Federal Programs by Leveraging Research Insights Online by Gerhard Peters and John T. Woolley, The American Presidency Project https://www.presidency.ucsb.edu/node/321525