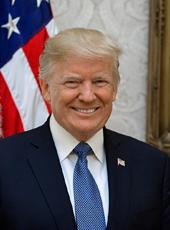 Fact Sheet - President Donald J. Trump Is Taking A Historic Step To Achieve Peace In Afghanistan And Bring Our Troops Home
We are working to finally end America's longest war and bring our troops back home. --President Donald J. Trump
PATHWAY TO PEACE IN AFGHANISTAN: President Donald J. Trump is following through on his promise and taking a decisive step to achieve negotiated peace in Afghanistan.
President Trump is making good on his promise to bring our troops home from endless wars overseas by working toward peace in Afghanistan.
Following a successful 7-day reduction in violence in Afghanistan, the United States is taking decisive steps toward a negotiated peace in Afghanistan.
The United States and Afghan governments will be issuing a joint declaration reaffirming our strong partnership, including our continued support for Afghan security forces.
An agreement has been reached with the Taliban that secures important commitments that are necessary to finally end the conflict in Afghanistan.
While work remains, this progress provides a historic opportunity for peace.
TAKING A WATCHFUL AND RESPONSIBLE APPROACH: Our Nation is taking a responsible approach to ending this crisis and will be watching the Taliban closely to ensure compliance.
Through our negotiations, America has secured strong commitments from the Taliban to permanently sever their ties to international terrorists.
As the agreement is implemented, we will be watching closely and making determinations about compliance based on our own judgment and the safety of our personnel.
We will begin reducing the number of troops, while sustaining a counterterrorism force to continue dismantling terrorist groups that seek to attack the United States.
The pace of removal for American troops stationed in Afghanistan is conditions based and will depend on how well the Taliban comply with the commitments they have made.
KEEPING AMERICA SAFE: President Trump is committed to keeping Americans safe from the scourge of terrorism.
President Trump is working each and every day to continue to keep America safe—including by rebuilding our military and combating terror around the globe.
We will ensure that Afghan soil can never again be used to threaten American lives.
We will always do what is necessary to ensure the safety and security of the American people.
BRINGING OUR TROOPS HOME: After 19 years, we are finally removing American troops from endless conflicts around the globe.
President Trump promised to bring our troops home from overseas and is following through on that promise.
In Afghanistan, our service members have done important work to root out terrorism and bring peace, but it is time to bring them home.
Our Nation thanks the hundreds of thousands of American service members and our allies who have proudly served in Afghanistan, particularly the fallen and families of the fallen.
WORKING TOWARD LASTING PEACE: This is a historic opportunity to forge lasting peace in Afghanistan.
Ultimately, it is the people of Afghanistan who must come together to achieve lasting peace for their future.
For its part, the government of Afghanistan has committed to establishing an inclusive national team to participate in intra-Afghan negotiations.
The Taliban have committed to enter negotiations with the Afghan government, its political leaders, and Afghan civil society, including women.
Based on these announcements, we call on all sides to continue to reduce violence in Afghanistan as all sides come together to write a roadmap for their country's future.
In the meantime, the United States will continue working with allies and partners to monitor the situation and preserve the gains of the last 19 years.
Donald J. Trump, Fact Sheet - President Donald J. Trump Is Taking A Historic Step To Achieve Peace In Afghanistan And Bring Our Troops Home Online by Gerhard Peters and John T. Woolley, The American Presidency Project https://www.presidency.ucsb.edu/node/340157