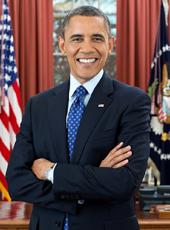 Fact Sheet: Peace Colombia — A New Era of Partnership between the United States and Colombia
Today President Barack Obama hosted Colombian President Juan Manuel Santos at the White House for a meeting in the Oval Office and a commemoration of 15 years of bilateral cooperation through Plan Colombia. The visit celebrated Colombia's profound political, economic, and security gains since the inception of Plan Colombia in 2000 and underscored our continuing partnership as the Government pursues peace negotiations with the Revolutionary Armed Forces of Colombia (FARC). Because of the success of Plan Colombia, the relationship between our two countries has expanded laying the foundation for collaboration on new areas of mutual interest, including fighting the spread of Zika virus.
Supporting Peace and Prosperity in Colombia
U.S. assistance through Plan Colombia was instrumental in paving the way for the current peace talks by strengthening Colombia's capacity to defend its democratic institutions, safeguard its citizens, and improve the lives of the Colombian people. Violence in Colombia is at its lowest level since 1973, including a 50-percent drop in homicides and a 90-percent decline in kidnappings since 2002. Thanks in part to increased security, Colombia's economy has grown an average of 4.3 percent since 2007 and unemployment and poverty are at historic lows. U.S. support through Plan Colombia has helped Colombia expand and professionalize its armed forces and police, strengthen investigations of organized crime and human rights violations, implement a landmark Victims and Land Restitution Law, provide opportunities to Afro-descendant and indigenous communities, and establish a program to protect journalists, labor leaders, human rights defenders, and other vulnerable individuals.
Plan Colombia's success has stemmed from three principal factors. First, the program has enjoyed strong bipartisan support in Congress since its inception. Second, U.S. support was sustained throughout the life of the initiative, through three Administrations from both political parties. Third, Colombians took the lead, investing their own resources and demonstrating the political will to make tough decisions. The U.S. contribution of nearly $10 billion since 2000 represents just 5 percent of Colombia's total expenditure on Plan Colombia.
When it comes to our broader security cooperation, President Santos's visit to the White House highlighted the following areas:
• Supporting the Peace Process: The United States supports Colombia's efforts to negotiate a just and lasting peace accord with the FARC. Colombia's half-century of conflict and violence has killed more than 220,000 people, most of them civilians, and forcibly displaced some 6 million. In February 2015, President Obama appointed Bernie Aronson as U.S. Special Envoy to the Colombian Peace Process. In January 2016, the United States co-sponsored U.N. Security Council Resolution 2261, establishing a monitoring and verification mission to be put in place following the signing of peace agreement between the Government of Colombia and the FARC.

• Peace Colombia: The President announced a new framework for bilateral cooperation in the event of a peace accord with the FARC: Peace Colombia. Building on existing efforts and with the support of Congress, this multi-year initiative would scale up catalytic U.S. support to help Colombia "win the peace." Peace Colombia will focus future U.S. assistance under three pillars: 1) consolidating and expanding progress on security and counternarcotics while reintegrating the FARC into society; 2) Expanding state presence and institutions to strengthen the rule of law and rural economies, especially in former conflict areas; and 3) Promoting justice and other essential services for conflict victims. As part of that framework and to support the peace accord implementation, the President will request more than $390 million in FY 2017 bilateral foreign assistance. The Administration will also request funds in FY 2017 for other ongoing programs that would contribute to Peace Colombia goals such as humanitarian assistance to vulnerable populations and Department of Defense counternarcotics programs that, if enacted by the Congress, would increase our overall level of effort to over $450 million.

• Global Demining Initiative for Colombia: As part of Peace Colombia, the President announced the United States will join with the Kingdom of Norway to launch a Global Demining Initiative to help Colombia meet its Ottawa Convention commitment to being mine-free by 2021. Colombia has the second highest number of landmine victims in the world behind Afghanistan. The United States will commit $33 million to the Global Demining Initiative for Colombia in Fiscal Year 2017. Norway will contribute an additional $20 million. Argentina, Canada, Chile, the European Union, Japan, Mexico, Slovenia, South Korea, Spain, Sweden, the United Kingdom, and Uruguay have agreed to join the initiative. The United States, Norway, and Colombia will host a Meeting of Experts in May 2016, where participating countries will be able to familiarize themselves with Colombia's demining challenges and coordinate appropriate donation mechanisms.
Expanding Investigations and Research Collaboration to fight the Zika Virus and Advance the Global Health Security Agenda
Building on previous collaboration on health and infectious diseases, the United States and Colombia also agreed to accelerate investigations into the range of health impacts of the Zika virus and joint research into the Zika virus and the development of diagnostics, vaccines, and vector control tools to control the virus and mitigate its potential impacts. The United States and Colombia have agreed to:
• Share epidemiologic data and specimen samples, as deemed appropriate, to enhance our mutual understanding of Zika and advance research and development of new diagnostics, vaccines, and vector control tools.

• Engage joint research efforts to:

o assess the health of pregnant mothers, infants, and children to better understand the potential link between Zika infection and birth outcomes (including microcephaly), other neurological conditions, and impacts of Zika virus on the health of children;

o estimate the prevalence of microcephaly in Colombia and the change in incidence rates over time to determine whether there is causality of Zika virus infection and microcephaly; and

o assess risk factors associated with Zika virus infections and microcephaly or Guillain-Barre Syndrome.

• Conduct joint epidemiologic investigations of infections through the United States Centers for Disease Control and Prevention and Colombia's Instituto Nacional de Salud.

• As members of Global Health Security Agenda (GHSA), commit to work regionally and multi-sectorally to establish capacity to prevent, detect, and respond effectively to infectious agents such as the Zika virus.
In addition, the United States and Colombia have agreed to expand our broad-based scientific collaboration in the following areas:
• Utilize the United States-Colombia Science and Technology Agreement to promote cooperation in areas such as Colombia's Field Epidemiology Training Program, infectious disease surveillance, and emergency response;

• Develop technical cooperation activities to strengthen the Colombian Instituto Nacional de Salud and Ministry of Health to improve their diagnostic, research, intervention and evaluation capacities in epidemics control of vector-borne diseases, such as Zika, dengue and chikungunya, as well as potential secondary effects.

• Promote science cooperation through the Department of State's Embassy Science Fellow Program. The United States and Colombia invite applicants interested in collaborating with Colombian counterparts to work on Zika, particularly diagnostics. For the latest on Science Fellows activities, follow #USEmbScienceFellow and contact ESF-Program@state.gov.
To enhance regional and multilateral cooperation and collaboration throughout the Americas, we invite countries in the Western Hemisphere to join our partnership to defeat Zika and other mosquito-borne diseases by strengthening engagement with the World Health Organization and Pan American Health Organization; sharing epidemiologic data and specimen samples, as appropriate; and enhancing commitments and collaboration through the GHSA.
Barack Obama, Fact Sheet: Peace Colombia — A New Era of Partnership between the United States and Colombia Online by Gerhard Peters and John T. Woolley, The American Presidency Project https://www.presidency.ucsb.edu/node/317882