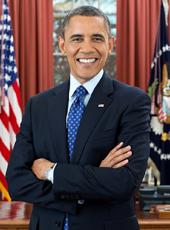 Fact Sheet: Partnering with Employers to Equip Hardworking Americans with the Skills They Need to Advance into Better-Paying Jobs
Tonight, I'm also asking more businesses to follow the lead of companies like CVS and UPS, and offer more educational benefits and paid apprenticeships -- opportunities that give workers the chance to earn higher-paying jobs even if they don't have a higher education.
– President Obama, State of the Union Address, January 20, 2015
Over the past six years, we've begun to rebuild our economy on a new foundation. Middle class economics for the 21st century provides working families with the support they need to make ends meet right now—to reward hard work so paychecks go further to cover the cost of health care, a home, and a secure retirement. It empowers every hard-working American with the education and training they need to get ahead and earn higher wages. Now we have to build on this progress to raise wages and incomes and to strengthen the standing of working families in a new economy.
Increasing employer investment in worker training paves a clearer path to a better-paying job for more American workers. Last year, the President announced an historic investment in expanding registered apprenticeships, the gold-standard of employer investment in training and a proven strategy for helping workers advance into good, middle class jobs. Since then, employers, labor unions, and training providers across the country have added 40,000 new apprentices, the nation's largest increase in registered apprenticeships in nearly a decade. And the President is committed to accelerating that pace again this year.
In his State of the Union address and again at Boise State today, the President is calling on more employers to adopt or expand measures to help workers gain the skills and credentials to advance into better paying jobs – including by expanding registered apprenticeships, increasing uptake of tuition benefit programs that pay for a worker to complete their college education, offering on-the-job training for career progression, and increasing access to technology-enabled learning tools. Spreading best practices like these can ensure employers get the skilled workforce that they need, while workers get an opportunity to realize their full potential and earn more. At the same time, the President is taking action on his own – while proposing new measures in his Budget – that would expand access to apprenticeships and training.

New Actions and Employer Investments to Equip More Workers with Skills They Need to Advance

• Private Sector is Leading the Charge in Answering the President's Call to Help More Workers Advance: More than 30 employers are already answering the President's call to action, and announcing commitments to expand use of best practices, including:


o Growing apprenticeships, building on largest growth in over a decade, and expanding on-the-job training that equips workers with skills to advance to better jobs

o Supporting thousands of workers to earn a college degree for free while they are working

o Providing a clear path upward for employees who develop and demonstrate skills

• White House Convening Employers, Educators, Labor, and Philanthropy to Do More: The White House will convene a group of leading employers, educators, labor, philanthropy, and others to take additional steps to support the job progression of hard-working Americans. In preparation, the Aspen Institute is coordinating a broad business-led coalition to highlight and encourage wider use of employer best practices.

• Executive Actions and Legislative Proposals to Expand Apprenticeship and Training: The Administration is unveiling new executive actions that align more than $50 billion in federal investments with efforts to expand apprenticeships and increase access to technology-enabled training. The President's FY2016 Budget calls on Congress to invest over $2 billion to expand registered apprenticeships and spread high-quality training programs for front-line workers.
Employers Making Commitments to Help Workers Advance
In his State of the Union Address, the President issued a call to action to the employers of millions of front-line workers to help put their employees on a path to middle-class jobs. Today, major employers, in partnership with the Administration, are stepping forward to do just that.
Bringing Together Employers, Non-Profits, Labor and Others to Do More in Answering the President's Call to Help Workers Advance: In the months ahead, the White House will convene a group of employers, education and training providers, labor organizations, workforce investment system, foundations, non-profits and other groups who will take additional steps to support the training and job progression of hardworking Americans. In preparation, the Aspen Institute is coordinating a coalition of business-led and business-focused organizations including the Committee for Economic Development of the Conference Board, the National Fund for Workforce Solutions, Business Leaders United, and the Council for Adult and Experiential Learning.
New Commitments to Accelerate the Largest Increase in Registered Apprenticeships in Nearly a Decade: Apprenticeships represent the gold-standard of employer investment in training and career development for hard-working Americans – and a proven path to the middle-class with graduates earning more than $50,000 on average. The following major employers are announcing new efforts to expand apprenticeship for more American workers. These commitments build off of efforts by UPS, Siemens, Dow, Alcoa, John Deere, the SEIU, and the UAW and its employers including Ford, General Motors, and Chrysler.

• CVS is committing to double its pharmacy technician apprenticeship program to reach a goal of 3,000 apprentices, helping prepare the workforce it needs for its stores and pharmacies and expansion of its MinuteClinics across the country.

• Campbell's Soup and Pepperidge Farm are launching a new apprenticeship program for production technicians across all corporate food manufacturing facilities in the United States with a goal of scaling to more than 4,000 apprentices in place within three years.

• Midwest Underground Technologies and American Tower, as part of a coalition of more than 15 cable companies, are coming together to launch a new apprenticeship program, the Telecommunications Industry Registered Apprenticeship (TIRAP). Coalition employers have committed to hiring 3,500 tower erector apprentices over five years to improve industry safety.
To help more employers learn how to start their own apprenticeship programs, the Department of Labor is launching a new employer-to-employer outreach program called Apprenticeship LEADERs (Leaders of Excellence in Apprenticeship Development, Education, and Research). Later this year, the Department of Labor will bring together leading companies on expanding the use of apprenticeship to strengthen U.S. companies while providing workers with pathways to the middle class and beyond.
New Investments in High-Quality Training for Workers to Move Up the Ladder: Leading employers are equipping front-line workers with the skills necessary for not only productivity in their current role, but also for career progression over time. In addition, some are supporting employees as they complete an industry-recognized credential or degree while working, by increasing access to higher education benefits for quality programs among their front-line workers.
These strategies are proven to lead to business success, by improving employee retention and ensure workplace engagement. The following employers are expanding their use of these best practices and leading the charge in response to the President's call to action:

• UPS is launching two new "Integrad" training centers later this year. The Integrad centers support the learning and advancement of 2,700 employees per year. UPS Integrad is an innovative training program that offers classroom-based and experiential learning opportunities for UPS employees who want to advance to drivers and supervisors.

• CVS Health is expanding access to job-advancement training for their employees by launching two new regional learning centers that will serve thousands of additional employees in the next two years. This builds on the six regional learning centers CVS Health currently operates in partnership with community colleges and other community service organizations, to help support thousands of workers as they build customer service- and healthcare-related job skills for career progression.

• Anthem, Grifols, McDonald's, Partners HealthCare, Gap, Inc., and University of Pennsylvania Health System are working with College for America at Southern New Hampshire University to give tens of thousands of employees nationwide the opportunity to earn an associate's or bachelor's degree, in most cases 100 percent reimbursed by their employer. College for America helps employers access online college degree program designed to build skills that can lead to promotions.
Providing a Path Upward for Workers Who Can Demonstrate Needed Skills: Companies are clarifying what it takes to get ahead, and developing clear pathways for high-potential, hard-working employees from the front-line to advance into better-paying jobs that will leverage their skills and competencies. These strategies also help employers meet their talent needs. Companies leading the way include:

• Gap, Inc. is launching a new year-long management training program for high-potential sales associates to develop the skills necessary for success as a store manager while still earning a paycheck. This new initiative will integrate and ramp up the company's existing career advancement and management programs, creating opportunities for hundreds of emerging leaders this year, and thousands in the years ahead.

• PG&E is setting an ambitious goal of filling 75 percent of management vacancies from within their existing staff by 2019, by providing opportunities for upward mobility and growth for all team members.
Business-Led UpSkill America Initiative: The Aspen Institute is coordinating a coalition of business-led and business-focused organizations including the Committee for Economic Development of the Conference Board, the National Fund for Workforce Solutions, Business Leaders United, and the Council for Adult and Experiential Learning, along with the Aspen Institute's Skills for America's Future initiative. Together, these organizations are dedicated to expanding economic opportunity for American workers through education and workforce development and will work to recognize leading employers that provide expanded career opportunities for their workers, encourage the widespread adoption of business practices that promote expanded economic opportunity, and work to foster education and workforce development efforts that support and advance these efforts. In addition, Deloitte Consulting will team with the UpSkill America Initiative and participating employers to develop a toolkit to support employers who are looking to do more to support the learning, development and job progression of their front-line workers. This partnership is working with Federal agencies and inviting other employers and business organizations to join in adopting proven employer best practices in preparation for an upcoming White House convening. Learn more at http://www.UpSkillAmerica.org
Executive Actions to Support Increased Employer Investment in Training to Put More American Workers on a Path to the Middle-Class
Aligning Federal Education and Training Investments with Efforts to Support More Workers in Apprenticeship: The Administration is making it possible to use Federal funding sources totaling more than $50 billion a year to help more employers launch and sustain apprenticeship programs that benefit American workers and more workers take advantage of those training programs. Today, the Department of Labor is releasing a playbook for employers, educational institutions, training providers, and workforce development professionals on how to leverage these funds to support apprenticeships, including:

• Department of Education's Pell Grants and Federal Work Studyfunds, together worth on average more than $5,000 per eligible apprentice annually, can be used to cover all or most of the cost of tuition and fees for the technical instruction provided by a postsecondary educational institution as part of an apprenticeship, and to support a portion of training wages paid by an employer. The Department of Education is issuing new guidance to colleges across the country to help them access these funds to assist employers in launching and expanding apprenticeships.

• Department of Labor's Workforce Innovation and Opportunity Act (WIOA) Federal workforce funds can be used to encourage more employers to invest in apprenticeship and support workers as they undertake an apprenticeship. WIOA funds can cover apprenticeship and job-related training costs worth up to 50 percent of a trainee's wages. All registered apprenticeship programs will be eligible to receive Federal workforce funding for apprenticeship training.

• Department of Veterans Affairs is expanding a fast track program for employers to help veteran apprentices access housing stipends of up to nearly $1,500 a month and clarifying for colleges that veteran apprentices enrolled in eligible programs can use their GI Bill benefits to cover up to $20,000 in instructional costs for the classroom portion of their apprenticeship.

• Department of Housing and Urban Development is announcing that construction contractors that employ apprentices from the communities HUD serves, particularly apprentices that are graduates of YouthBuild, will receive priority in serving on contracts for HUD's more than $19 billion annual construction investments.
These Federal funds provide a sustainable source of support for expanding apprenticeships that complements the $100 million American Apprenticeships Grant competition currently open.

• Department of Labor is announcing a competition to award up to $25 million to develop an Online Skills Academy (OSA)that offers open courses of study, helping adult students earn credentials online through participating accredited institutions, and expanding access to curriculum designed to speed the time to credit and completion. Building off the burgeoning marketplace of free and openly-licensed learning resources, including the content developed through the Trade Adjustment Assistance Community College and Career Training (TAACCCT) grant program, this online skills academy will ensure that workers can get the education and training they need to advance their careers by developing skills in-demand by employers.
Calling on Congress to Pass Bipartisan Legislation to Help More Workers Get Ahead and More Businesses Invest in the Skills They Need
$2 Billion to Double American Apprenticeships Over Five Years: Despite apprenticeships' track record of success and record-breaking expansion over the past year, the United States has only 415,000 registered apprentices. If the United States had as many apprentices on a per capita basis as Germany, we would have 7 million apprentices. Even Great Britain, a nation with an economy one-fifth the size of ours, has more than twice our number of apprentices. In his FY16 Budget, the President will propose a $2 billion Apprenticeship Training Fund to be spent over four years with the intent of doubling the number of apprentices in America. The Apprenticeship Training Fund would provide grants for states and regions to launch comprehensive apprenticeship expansion strategies that, for example, could combine modest financial incentives and expert assistance to help employers launch or expand apprenticeship programs. In addition, the Training Fund would make investments in the formation of regional consortia to create new apprenticeships and increase participation in existing apprenticeship programs and expand access to this proven training strategy to a broader swath of Americans. The President's proposal builds on bipartisan efforts in Congress to expand apprenticeship, proving that we can all agree on helping businesses get the skills they need and workers get on a path to the middle-class.
Expanding Technical Training for Middle Class Jobs: Building on high-quality and innovative programs, like Tennessee Tech, that achieve better than average completion and employment outcomes, the President is proposing the American Technical Training Fund. The proposal will fund projects that could include up to 100 community colleges. Smaller grants would help to bring together partners and start pilot programs. Larger grants would be used for expanding programs based on evidence of effectiveness, which could include past performance on graduation rates, job placement rates and placement wages.

• The focus of this budget proposal is to help high-potential, low-income individuals gain the skills to enter growing fields with significant numbers of middle-class jobs that employers are trying to fill such as energy, IT, and advanced manufacturing.

• This fund will award programs that have strong employer partnerships and include work-based learning opportunities, provide accelerated training, and are scheduled to accommodate part-time work.

• Programs could be created within community colleges, other training institutions, or partnerships between high schools and community colleges or training institutions. Building on the President's early community college initiative, known as the Trade Adjustment Assistance Community College and Career Training Grants (TAACCCT), these funds will help community colleges become more job-driven.
Barack Obama, Fact Sheet: Partnering with Employers to Equip Hardworking Americans with the Skills They Need to Advance into Better-Paying Jobs Online by Gerhard Peters and John T. Woolley, The American Presidency Project https://www.presidency.ucsb.edu/node/320607