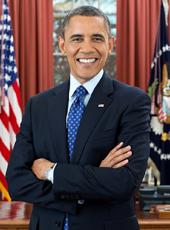 Fact Sheet: Obama Administration Highlights Opportunities for Building Community Climate Resilience across the Nation
Today, the Council on Climate Preparedness and Resilience released its "Resilience Opportunities" report, describing key Administration accomplishments and highlighting opportunities for Federal agencies and stakeholders to work together on a shared climate resilience agenda.
The Obama Administration and communities across the country have taken unprecedented steps to enhance preparedness for the impacts of climate change. Federal leaders have responded to input from governors, mayors, county officials, Tribal leaders, and other stakeholders to advance climate resilience. In addition, the Administration has taken action to integrate climate-risk considerations into Federal operations, improve access to climate data, information, and tools, and invest in building more climate-resilient communities.
Climate variability and change impact key economic sectors and the livelihoods of citizens. In the last decade, the Federal Government incurred direct costs of over $357 billion due to extreme weather and wildfires and the financial risks of climate change will continue to grow significantly in the coming decades. Instead of waiting to respond, the Federal Government is committed to working with communities to anticipate and reduce the future damages of climate change.
Today's "Resilience Opportunities" report builds on lessons learned and outlines three major areas where opportunities exist for innovation, economic growth, and collaboration: through application of science-based data and tools, support for community resilience initiatives, and integration of climate resilience into Federal agency missions, operations, and culture. The full report, "Opportunities to Enhance the Nation's Resilience to Climate Change," can be found here.
One of the opportunities identified in the report is working with stakeholders to enhance the usability of climate information. Today, the White House Office of Science & Technology Policy is announcing the launch of a public-private collaboration designed to address this need. A diverse set of private, governmental, academic, and nonprofit collaborators today are launching the beta version of the Resilience Dialogues, an online, consultative service to support communities in their resilience planning. The Resilience Dialogues collaboration enables community leaders to engage in facilitated, expedited, and tailored discussion with scientists, practitioners, and other subject-matter experts. The Resilience Dialogues service will also help communities identify their climate risks and navigate information that will empower them to better prepare and adapt. This public-private collaboration will be coordinated by the U.S. Global Change Research Program and the American Geophysical Union's Thriving Earth Exchange with support from the Kresge Foundation. A full list of organizations participating in this collaboration can be found here.
Today's report also identifies the opportunity to encourage comprehensive preparedness, including by increasing resilient design and construction. In support of this goal, today the Administration is announcing a coalition of 97 colleges, universities, associations, and academic centers around the country that are committing to ensure that the next generation of design professionals are prepared to design and build for extreme weather events and the impacts of climate change. This commitment builds on the leadership of many educators around the country who have already begun incorporating resilience and climate preparedness into their respective programs. In addition to these commitments, Federal departments and agencies are announcing new actions to support educational efforts on resilient design, including new research on interdisciplinary approaches to educating on resilient design and new resources to increase awareness of how resilience can be applied in design and construction.
Barack Obama, Fact Sheet: Obama Administration Highlights Opportunities for Building Community Climate Resilience across the Nation Online by Gerhard Peters and John T. Woolley, The American Presidency Project https://www.presidency.ucsb.edu/node/322466