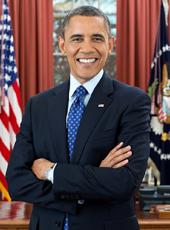 Fact Sheet: New Progress and Momentum in Support of President Obama's Computer Science for All Initiative
"We have to make sure all our kids are equipped for the jobs of the future – which means not just being able to work with computers, but developing the analytical and coding skills to power our innovation economy. In the new economy, computer science isn't an optional skill – it's a basic skill, right along with the three 'Rs.'"
President Obama, January 2016
Just 8 months ago, in his final State of the Union Address and subsequent weekly address, President Obama set a bold goal—every American student should have the opportunity to learn computer science (CS). The President's case was simple. More than nine in ten parents want CS taught at their child's school and yet, by some estimates, only a quarter of K-12 schools offer a CS course with programming included. However, the need for such skills across industries continues to grow rapidly, with 51 percent of all science, technology, engineering, and math (STEM) jobs projected to be in a CS-related field by 2018.
Since the President's call to action, strong momentum for CS education has been growing at all levels of government and in the private sector. Twelve states have taken concrete policy steps to expand CS education—and there are now 31 states that allow CS to count towards high school graduation. More than 100 organizations have already pledged more than $250 million to support CS education. Just this month, thanks to sustained Federal support over the past 8 years, a new Advanced Placement (AP) computer science course, AP Computer Science Principles, is launching and will be offered in more than 2,000 U.S. classrooms this fall, putting the course on track to be largest course launch in the history of the AP exam.
To mark this progress, and celebrate new commitments in support of the President's initiative, the White House is hosting a summit on Computer Science for All. Key announcements being made today include:
•      More than $25 million in new grants awarded from the National Science Foundation (NSF) to expand CS education;
•      A new CSforAll Consortium of more than 180 organizations, which will connect stakeholders with curriculum and resources, as well as track progress towards the goal of Computer Science for All; and
•      New commitments from more than 200 organizations, ranging from expanded CS offerings within the Girl Scouts of the USA that could reach 1.4 million girls per year, to Code.org supporting professional development for 40,000 additional teachers, to new collaborations to bring CS to students in a variety of settings from African-American churches to family coding nights to tribal Head Start programs to students as Chief Science Officers.

Background
There are nearly half a million open tech jobs in the United States today, and that number is projected to more than double within the next 4 years. These jobs pay 50 percent more than the average private sector job. One recent analysis of 26 million job postings found that nearly half of all the jobs in the top quartile in pay require some coding knowledge or skills.
And yet, CS is largely missing from American K-12 education. By some estimates in the past year, 75 percent of U.S. schools do not offer a single CS course with programming. Furthermore, even though research-based models exist that integrate CS into subjects such as Algebra, Science, History, and English, such integrated courses are rare.
This lack of access is even worse for communities traditionally underrepresented in CS and other science, technology, engineering, and mathematics (STEM) fields. In 2015, only 22 percent of students who took the Advanced Placement Computer Science (AP CS) exam were girls, and only 13 percent were African-American or Latino students. In three states, no girls took the AP CS exam and in 10 states fewer than 10 girls took the exam. In 21 states, fewer than 10 African Americans took the AP CS exam. Furthermore, portrayals in entertainment media and widely-held stereotypes exacerbate this dynamic, with far more men than women depicted in technology roles in film and television.
These challenges in course access, bias and stereotypes are the reason why the Administration has progressively increased its focus on expanding access to CS. That is why the College Board, with NSF support, began developing a new AP Computer Science Principles course (AP CSP), designed with the goal to recruit and retain students who are typically underrepresented in CS fields. Instead of focusing solely on learning computer programming skills, the new AP CSP explores the creative aspects of programming, abstractions, algorithms, large data sets, the Internet, cybersecurity, and how computing addresses real-world problems. That course is rolling out nationally this month, with more than 2,000 classrooms already signed up, reaching an estimated 25,000 high school students in this academic year and putting AP CSP on track to be largest course launch in AP history.
It is also why, in 2013, President Obama called on every child to take the opportunity to code, and in 2014 became the first President to write a line of code. And it is why in 2015, the President launched TechHire to get more adults access to accelerated paths to tech careers. Today, there are over 50 TechHire communities across the Nation, with nearly 1,000 employers participating. Finally, more schools and communities are able to benefit from today's announcements thanks to President Obama's ConnectED Initiative, which is helping teachers implement modern digital learning strategies and has delivered broadband to tens of millions of American students in the classroom.
In his 2016 State of the Union address and subsequent weekly address, President Obama put forward a bold budget proposal, meaningful executive actions, and a broad call to action to give every student the chance to learn CS in school. Significant progress has been made in the last eight months:
•      Federal agencies have announced new competitions, guidance, and support. The President signed the bipartisan Every Student Succeeds (ESSA) law in December 2015 to reform No Child Left Behind, which also expands the opportunities that states and districts have to offer CS and other rigorous STEM coursework. This spring, the Department of Education (ED) released a Dear Colleague Letter to states, school districts, schools, and education organizations focused on how to maximize Federal funds to support and enhance CS education. In addition, ED's Investing in Innovation competition included a priority for STEM education, including CS education, and its 21st Century Community Learning Center program launched a webpage of available CS education materials for its network of State Directors, site Directors, and front-line staff, and featured CS at the program's Summer Institute in July. In addition, the NSF has accelerated its efforts to expand access to CS. As a result, in the past 8 months, over 1,200 high school teachers have participated professional development through NSF-funded CS projects, preparing them to teach either Exploring Computer Science (ECS) or AP CSP.
•      Twelve states have taken concrete policy actions to support CS education since the President's call to action: Colorado (allowing CS to count towards graduation), Delaware (designating CS as a statewide program of study), Florida (adopting new K-12 CS standards), Hawaii (integrating CS into other core subjects), Idaho (creating a CS curriculum), Indiana (adopting new K-8 CS standards), Louisiana (allowing CS to count towards graduation), Pennsylvania (allowing CS to count towards graduation), Rhode Island (setting a goal to get CS into all K-12 schools and reaching the half-way mark), Utah (establishing CS training and resources), Virginia (embedding CS into its K-12 standards), and West Virginia (requiring all secondary schools to offer a CS course this fall). In addition, 27 governors have called on Congress to support CS education.
•      More than 100 organizations have already responded to the President's call to action. Since January, organizations have pledged more than $250 million pledged in philanthropic support, and the more than 100 commitment-makers to the President's CS call to action have already reached more than 1 million students and teachers with CS programming. For example, in the past 8 months and in support of the President's call to action, Apple announced Swift playgrounds, a new iPad app to learn coding, and nearly 12,000 students participated in coding sessions at Apple Camp this summer. Code.org has prepared more than 22,000 teachers to bring CS into their classrooms, including nearly 1,000 high school teachers. College Board has prepared 1,400 teachers to deliver the new AP CSP course in its summer institutes. The Iron Yard and Code Fellows, in collaboration with Operation Hope, last week launched Tech Opportunity Fund with $45 million in diversity scholarships, and goal of awarding $100 million in scholarships over five years. National Center for Women & IT (NCWIT) welcomed over 2,500 new members into the Aspirations in Computing Community in 2016, now supporting over 7,000 technical young women. Oracle has planned nearly 40 additional teacher training events for this academic year with an anticipated reach of 600 teachers. More than 50 CEOs and public sector leaders have called on Congress to support CS. In addition, as part of the United State of Women Summit, where the President cited the importance of depicting more examples of women in STEM, Association of National Advertisers (ANA) Alliance for Family Entertainment (AFE) announced a new initiative called "#SeeHer" to incentivize advertisers, content creators and the media to develop and showcase content that portrays diverse women and girls authentically.

New Steps Being Announced by the Administration Today
Federal announcements in support of CS education being made today include:
•      More than $25 million in new grants being awarded by NSF. NSF is announcing today that it will award over $25 million in new grants in support of Computer Science for All by the end of this month for FY 2016. These awards accelerate NSF's ongoing efforts to enable rigorous and engaging CS education in schools across the nation by funding: development and evaluation of scalable professional development for teachers for instruction of ECS and AP CSP courses; creation and piloting of instructional materials for use in preK-8; development of best practices; research on mechanisms for implementation of Computer Science for All; and coaching, mentoring, master teacher corps, online communities of practice, and other support for newly trained teachers. NSF anticipates an additional $100 million investment over the next 4 years.
•      CNCS will expand CS programs in six new communities. Through a collaboration with Google and the Boys & Girls Clubs of America, the Corporation for National and Community Service (CNCS) will provide enhanced CS programming for six underserved communities and youth around the country. Today's announcement commits an additional 11 AmeriCorps VISTA members and 7 AmeriCorps VISTA Summer Associates to supporting this effort in the following areas: Harlem, New York; San Francisco, California; Portland, Oregon; Dorchester, Massachusetts; Raleigh, North Carolina; and Omaha, Nebraska. Last year, this effort supported 12 AmeriCorps VISTA members who recruited and trained local volunteers across seven cities to deliver CS programming. In addition, AmeriCorps VISTA members designed Computer Literacy classes for parents, trained elementary school teachers on the CS First curriculum, increased accessibility to events like hackathons, and developed CS First Clubs at schools.
•      Inter-agency working group to carry the ComputerScience for All initiative forward. The National Science and Technology Council, under its Committee on Science, Technology, Engineering, and Math Education, has chartered a new interagency working group focused on meeting the goals of Computer Science for All. The working group is launching with the participation of more than 10 Federal departments, agencies, and offices, and will work to promote computer science education and coordinate activities between the Federal government and school districts, community organizations, non-profits, and the private sector.
•      New report from the Department of Education on the future of STEM education. This week, ED is releasing a report entitled "STEM 2026." The report shares the perspectives of a range of education practitioners and outlines major opportunities for enhancing P-12 STEM education over the next 10 years. The report includes substantial discussion of computer science, and the importance of including computational thinking and CS-related activities in STEM education.

Private-Sector Commitments in Response to the President's Call to Action
Today, more than 200 different organizations are announcing new commitments, showcasing the strong response to the President's State of the Union call to give every child the opportunity to learn CS, as well as his overall "Educate to Innovate" campaign to ensure all students have the tools to be innovators and problem-solvers.
These commitments focus on expanding access to CS education by:
•      Engaging students where they are, and bringing CS to them. For example, Girl Scouts of the USA is committing to develop and launch a computer science progression for Girl Scout Daisy, Brownie and Junior levels (girls ages 4 -11), providing CS opportunities to as many as 1.4 million girls annually in the United States and overseas locations. In addition, Project Code Nodes, in collaboration with the Partnership of African American Churches and others, is setting the goal to establish coding clubs for 70 girls in economically disadvantaged communities in Charleston, West Virginia.
•      Supporting families. For example, SignUp.com and the CSforAll Consortium are co-developing and launching this year an 'idea center' on bringing CS to their school for the SignUp.com community of 8 million parents. In addition, MV GATE, SignUp.com and the National Watch D.O.G.S (Dads Of Great Students) volunteer network, with support from Capital One, will launch and promote the Family Code Night Event Kit to help more parents host a coding event at their child's school.
•      Preparing teachers. For example, Code.org will launch a new course, CS Discoveries, to teach CS for grades 7 through 9; will expand its professional learning network from 25 organizations to 40 organizations; and support professional development for 40,000 additional CS teachers in time for the 2017-18 school year. In addition, department heads from more than 75 universities and colleges have agreed on behalf of their departments to take concrete actions to expand K-12 CS education, including collaborating with colleges and schools of education to support the in-service or pre-service preparation of CS teachers.
•      Building a movement. For example, a new CSforAll Consortium is launching to monitor and celebrate progress towards the goal of Computer Science for All, and to connect stakeholders with curriculum and resources. The new consortium is led by CSNYC and a steering committee of the Association for Computing Machinery, Code.org, The College Board, Computer Science Teachers Association, and the NCWIT, and has a membership of over 180 organizations.
Full details on all of today's announcements can be found here.
Barack Obama, Fact Sheet: New Progress and Momentum in Support of President Obama's Computer Science for All Initiative Online by Gerhard Peters and John T. Woolley, The American Presidency Project https://www.presidency.ucsb.edu/node/322946