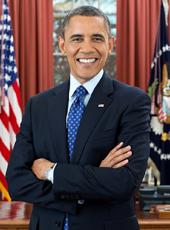 Fact Sheet: NATO's Enduring Commitment to Afghanistan
NATO's mission in Afghanistan has been the Alliance's largest and one of its longest-running military operations, with 50 coalition countries contributing a peak of 140,000 troops over a nearly 15-year campaign. On January 1, 2015, NATO successfully transitioned from the International Security Assistance Force (ISAF) mission to the non-combat Resolute Support mission, and the Afghan National Defense and Security Forces (ANDSF) assumed full responsibility for Afghanistan's security nationwide. At the Warsaw Summit, NATO Heads of State and Government committed to provide financial support to the ANDSF through the end of 2020 and to sustain the Resolute Support mission beyond 2016 using a flexible, regional approach. These commitments send a clear message that the international community continues to stand with the Afghan people. The United States, together with NATO Allies and partners, also reaffirmed our belief that an Afghan-led and owned peace and reconciliation process is the only pathway to a sustainable resolution of the conflict.
Sustaining the Resolute Support Mission Beyond 2016
Thirty-nine NATO Allies and partners have thus far committed more than 11,000 troops to sustain the Resolute Support mission beyond 2016. The mission will continue in a flexible, regional approach, in Kabul and Bagram and at the existing coalition bases in Jalalabad, Kandahar, Herat, and Mazar-e-Sharif. Resolute Support will continue to focus on security ministries and institutional development, plus train-advise-assist efforts with conventional Afghan forces at the Corps level and Afghan special operations forces and Air Force at the tactical level. Four Allied nations have agreed to continue serving as "framework nations" - Germany will lead in the north, Italy in the west, Turkey in the capital, and the United States in the east and south. Detailed military planning for the post-2016 NATO mission is ongoing and will be adjusted based on final national troop pledges expected in the coming months.
The President announced on July 6 that - based on the recommendations of Secretary Carter, Chairman Dunford, and his commanders on the ground - the United States will maintain approximately 8,400 troops in Afghanistan beyond 2016. This revised U.S. force posture will preserve the core security cooperation efforts and counterterrorism platforms that were central to the President's post-2016 plan, but retain additional capabilities to train, advise, and assist conventional ANDSF and allow for more robust enabler support to the coalition. U.S. troops will continue to pursue two narrow missions: First, the United States will maintain a counterterrorism capability in Afghanistan to target the remnants of al Qaida, ISIL-K, and other terrorist groups in the region. Second, the United States will support NATO train, advise, and assist efforts with the ANDSF. The United States currently contributes more than 6,900 troops of the total 12,800 coalition forces dedicated to the Resolute Support Mission, and will continue to provide robust support for the NATO mission in the future.
NATO's training and advisory efforts have produced tangible, positive results. Since assuming full responsibility for security, the ANDSF have demonstrated commitment and resilience against a persistent insurgency. The ANDSF's performance in 2016 has improved over the previous year, showing their capacity to adapt and progress. This year, Afghan forces have repelled numerous attacks, retaken Taliban-held territory in Kunduz, Baghlan, and Uruzgan provinces, and demonstrated greater effectiveness in providing their own combat enablers, including close air support. The Afghan government controls all major population centers and key transportation lines. Moreover, Afghan leaders have demonstrated a willingness to implement difficult but necessary reforms, such as developing a Sustainable Security Strategy that better allocates ANDSF resources to defend strategic terrain, and better implementing rest and refit plans for Afghan troops in the field. While there is no question Afghan forces have become more capable and professional, they are not yet self-sustaining. Beyond 2016, the Resolute Support mission will be carefully tailored to focus on those critical Afghan capabilities that are slower to develop, such as intelligence, logistics, aviation, and command and control.
Financial Sustainment of the ANDSF
At the Warsaw Summit, NATO Allies and partners committed to extend financial commitments made at the 2012 NATO Summit in Chicago. Some 30 nations have renewed pledges to sustain the Afghan security forces through 2020 at or near current levels. Thus far, the international community has pledged more than $800 million annually for 2018-2020, and the United States has requested $3.45 billion in our 2017 budget. President Obama also pledged that he will recommend to his successor that the United States continue to seek funding for the ANDSF at or near current levels through 2020. These funding commitments will allow the ANDSF to maintain its authorized force level of 352,000 personnel through 2020, while the Afghan government, the United States, and the international community implement cost reduction measures to decrease ANDSF costs.
The United States also joined NATO Allies and partners in recognizing the Afghan government for doing its part and contributing $421 million to sustain the ANDSF last year, and for committing to increase its contribution as the Afghan economy and revenues grow. The United States supports President Ghani's efforts to root out corruption by adopting anti-money laundering regulations, working to recover Kabul Bank assets, and halting illegal procurements in the Ministries of Interior and Defense. While much work still needs to be done, such as electoral reform, the Afghan government has now appointed nearly all cabinet ministers, provincial governors, and chief security positions. President Obama also acknowledged the cooperation of President Ghani and Chief Executive Abdullah as they have worked over the past two years for the sake of their country and demonstrated their commitment to reforms that will strengthen their country and decrease the need for international support.
Barack Obama, Fact Sheet: NATO's Enduring Commitment to Afghanistan Online by Gerhard Peters and John T. Woolley, The American Presidency Project https://www.presidency.ucsb.edu/node/318106