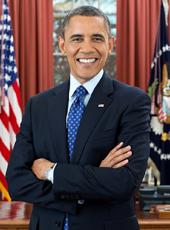 Fact Sheet: Middle Class Economics Rewarding Hard Work by Restoring Overtime Pay
"Of course, nothing helps families make ends meet like higher wages...We still need to make sure employees get the overtime they've earned."
– President Barack Obama, State of the Union Address, January 20, 2015
Middle class economics means that a hard day's work should lead to a fair day's pay. For much of the past century, a cornerstone of that promise has been the 40-hour workweek. But for decades, industry lobbyists have bottled up efforts to keep these rules up to date, leaving millions of Americans working long hours, and taking them away from their families without the overtime pay that they have earned. Business owners who treat their employees fairly are being undercut by competitors who don't.
Today, President Obama announced that the Department of Labor will propose extending overtime pay to nearly 5 million workers. The proposal would guarantee overtime pay to most salaried workers earning less than an estimated $50,440 next year. The number of workers in each state who would be affected by this proposal can be found here.
The salary threshold guarantees overtime for most salaried workers who fall below it, but it is eroded by inflation every year. It has only been updated once since the 1970s, when the Bush Administration published a weak rule with the strong support of industry. Today, the salary threshold remains at $23,660 ($455 per week), which is below the poverty threshold for a family of four, and only 8 percent of full-time salaried workers fall below it.
President Obama directed the Secretary of Labor to update regulations relating to who qualifies for overtime pay so that they once again reflect the intent of the Fair Labor Standards Act, and to simplify the rules so they're easier for workers and businesses to understand and apply. Following months of extensive consultations with employers, workers, unions, and other stakeholders, the Department of Labor developed a proposal that would:

• Raise the threshold under which most salaried workers are guaranteed overtime to equal the 40th percentile of weekly earnings for full-time salaried workers. As proposed, this would raise the salary threshold from $455 a week ($23,660 a year) – below the poverty threshold for a family of four – to a projected level of $970 a week ($50,440 a year) in 2016.

• Extend overtime pay and the minimum wage to nearly 5 million workers within the first year of its implementation, of which 56 percent are women and 53 percent have at least a college degree.

• Provide greater clarity for millions more workers so they – and their employers – can determine more easily if they should be receiving overtime pay.

• Prevent a future erosion of overtime and ensure greater predictability by automatically updating the salary threshold based on inflation or wage growth over time.
The proposal does not include specific regulatory changes to the so-called "duties test" that determines whether salaried workers earning more than the threshold are entitled to an exemption from overtime rules. Hourly workers would generally continue to receive overtime pay, as they do under current rules. Consistent with the normal rulemaking process, when the Department of Labor's Notice of Proposed Rulemaking is published in the coming days, there will be opportunities to submit comments in writing. Only after reviewing and considering all the comments will the Department determine what to include in a final rule next year.
Overtime Pay Has Eroded, Failing Millions of Workers
For much of the 20th century, most Americans enjoyed overtime pay. Since 1938, the Fair Labor Standards Act has required businesses to pay not less than a minimum wage for all hours worked and time-and-a-half for any hours worked in excess of 40 hours per week. These rules apply to most hourly and salaried workers, with exceptions including one for executive, administrative, and professional workers. In 1975, 62 percent of full-time salaried workers, including a majority of college graduates, were eligible for overtime pay.
But today, far fewer workers qualify for overtime pay. The exception for executive, administrative, and professional employees has grown so large that a large majority of salaried workers are denied overtime. The salary threshold, which for most salaried workers determines whether they are guaranteed overtime or not, has been changed only twice in the last 40 years and now covers far fewer workers due to inflation. Today, the salary threshold remains at $23,660 ($455 per week), which is below the poverty threshold for a family of four, and only 8 percent of full-time salaried workers fall below it. Workers above this level may be denied overtime even if they spend only a small share of their time on professional, executive, or administrative activities. For example, a convenience store manager, fast food assistant manager, or office worker may be expected to work 50 or 60 hours a week or more, making barely enough to keep a family out of poverty, and not receiving a dime of overtime pay. For some of these employees, not receiving overtime pay means that they are not even receiving the minimum wage when all of their hours of overtime are taken into account.
This proposed rule will help promote higher take-home pay and allow workers to better balance their work and family obligations. In so doing, it will help shore up the middle class and provide an easier pathway for those aspiring to share in the standard of living it affords.
Building on Additional Efforts to Grow the Middle Class
Modernizing our outdated overtime rules is just one piece of the President's plan to support America's workers and grow the middle class. The President believes that all Americans should have the opportunity to succeed in our global economy and all working families should be able to afford the cornerstones of economic security. Middle-out economics has helped to make America stronger over the past six years, with our businesses creating 12.6 million new jobs over 63 straight months of job growth. President Obama is pursuing policies that will ensure a growing economy— one with hard work, higher wages, higher incomes, fairer pay for women, workplace flexibility for parents, affordable health insurance and adequate retirement benefits.
Higher Wages

President Obama has called on Congress to raise the national minimum wage, and took action by signing an Executive Order to raise the minimum wage to $10.10 for workers on new federal contracts. Since early 2013, when the President first called for a minimum wage increase, 17 states and the District of Columbia have passed increases to their minimum wage, which will benefit about 7 million workers. Many other cities and localities, such as Chicago and Los Angeles, have also passed minimum wage increases, while businesses across the country have taken steps on their own to raise wages for their workers.
Tax Cuts for the Middle-Class

In his first term, President Obama cut taxes for the average middle-class family by $3,600. The American Taxpayer Relief Act, which President Obama signed into law in 2012, permanently lowered income tax rates for 98 percent of American workers.
President Obama has extended and continues to fight for 2009 improvements to the Earned Income Tax Credit (EITC) and the Child Tax Credit (CTC), which are helping 16 million families make ends meet.
College Affordability

Over the past six years, the President and Congress have provided millions of low-income and middle class families across the country access to college by increasing the maximum Pell Grant award by $1,000, and total funding by 70 percent.
Families putting a child through college became eligible for as much as $10,000 of additional help over four years from the President's American Opportunity Tax Credit, the equivalent of nearly a 30-percent discount on tuition at a typical state university.
Taken together, these scholarships will provide students and families $50 billion in aid next year to help them afford college.
Equal Pay

The first bill President Obama signed into law was the Lilly Ledbetter Fair Pay Restoration Act, which empowers women to recover wages lost to discrimination by extending the time period in which an employee can file a claim. The President continues to advocate for passage of the Paycheck Fairness Act, common sense legislation that would give women additional tools to fight pay discrimination.
In April 2014, the President signed two executive actions strengthening equal pay laws: an Executive Order prohibiting federal contractors from retaliating against employees who choose to discuss their compensation and a Presidential Memorandum instructing the Secretary of Labor to establish new regulations requiring federal contractors to submit summary data on compensation paid to their employees, including data by sex and race. The Department of Labor will use the data to encourage compliance with equal pay laws and to target enforcement more effectively.
Workplace Flexibility

In June 2014, the White House held the first-ever Summit on Working Families, elevating a national conversation about making today's workplaces work for everyone, and signed a Presidential Memorandum to enhance workplace flexibilities and work-life balances for federal employees. He has also urged Congress to pass the Healthy Families Act, which would allow most Americans to earn up to seven paid sick days a year.
Promoting Fair Pay and Safe Workplaces

In July 2014, President Obama signed an Executive Order that helps agencies better take into account prospective federal contractors' labor records when awarding contracts. It also ensures that federal contract workers are given the necessary information each pay period to verify the accuracy of their paycheck and workers who may have been sexually assaulted or had their civil rights violated get their day in court by putting an end to certain mandatory arbitration agreements.
Affordable Health Insurance

Five years ago, the Affordable Care Act became law — opening the doors to affordable, quality health insurance for millions of people. Today:


More than 16 million Americans have gained health coverage,
Up to 30 million young adults can no longer be denied coverage for a pre-existing condition,
105 million Americans no longer have a lifetime limit on their health coverage,
137 million Americans are guaranteed preventative care coverage, and
The nation's uninsured rate now stands at its lowest level ever.
Security in Retirement

In February 2015, the Department of Labor published a proposed rule protecting retirement savers by ensuring that investment advisors are free from conflicts that prevent them from acting in the best interests of their clients. This is a common sense rule that protects those saving for retirement from being steered into investments that are in their advisors' financial interest but not theirs.
Barack Obama, Fact Sheet: Middle Class Economics Rewarding Hard Work by Restoring Overtime Pay Online by Gerhard Peters and John T. Woolley, The American Presidency Project https://www.presidency.ucsb.edu/node/321434