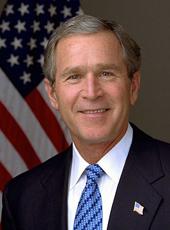 Fact Sheet: History of Senator John Danforth as Envoy for Peace in Sudan
The President named Senator Danforth his Envoy for Peace in Sudan on September 6, 2001.
Senator Danforth undertook two missions to Sudan and the region (in November 2001 and January 2002), and one mission (in December 2001) to consult directly with key European partners (the UK, Norway, and Italy).
Senator Danforth based his findings on four indicators of the resolve and ability of the parties to pursue peace:

Their ability to achieve a cease-fire in the highly-contested Nuba Mountains region;
Their willingness to cooperate with an internationally-sponsored commission to investigate the ongoing practice of slavery in Sudan;
Their agreeing to the establishment of "zones of tranquility" to allow for emergency humanitarian interventions; and
Their agreeing to allow international monitors to investigate attacks on civilians.
Report's Key Findings and Recommendations
Because the war is not winnable by either side, now is the time for a settlement.
The parties' response to the above indicators was mixed. But Senator Danforth concludes that the parties are capable of taking steps necessary to reach a negotiated settlement.
The United States cannot impose an agreement on Sudan. Rather, the parties themselves must reach agreements on key issues, including guarantees of freedom of religion, governance, and use of revenues.
While the parties are able to reach agreement on contentious issues, the difficulty of achieving such agreements underscores the necessity for outside intermediaries.
The United States should not establish its own peace initiative. Instead, the United States should act as a catalyst and should pursue peace in Sudan with and through the ongoing regional peace initiative currently being led by Kenya.
Humanitarian assistance to Sudan should continue to be a high priority for US foreign policy.
George W. Bush, Fact Sheet: History of Senator John Danforth as Envoy for Peace in Sudan Online by Gerhard Peters and John T. Woolley, The American Presidency Project https://www.presidency.ucsb.edu/node/280260