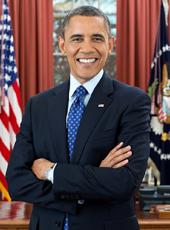 Fact Sheet: Five Years of Joining Forces - A Call to Action to Americans to Support Service Members, Veterans and Their Families
Since April 2011, Joining Forces has led to the hiring or training of more than 1.4 million veterans and military spouses, ended veteran homelessness in states across the country, and provided 60,000 military-connected students with support and educational opportunities
Joining Forces is a nationwide initiative launched by First Lady Michelle Obama and Dr. Jill Biden in April 2011 to call upon all Americans to support service members, veterans, and their families through wellness, education, and employment opportunities. Joining Forces works to inspire, educate and encourage action from both the public and private sectors to ensure that service members, veterans, and their families have the tools they need to succeed throughout their lives.
The last Veteran's Day of this Administration provides an opportunity to celebrate the progress Joining Forces has made in bringing attention to the unique strengths and needs of America's military families, while highlighting their skills, experience and dedication—encouraging greater connections between the American public and the military that will continue into the future.
Since the launch of Joining Forces, the unemployment rate for our 9/11 generation of veterans has been reduced from more than 12 percent to lower than the national average today. Employers ranging from smaller start-ups to some of the largest corporations in the world have hired or trained more than 1.5 million veterans and military spouses. In May 2016, the First Lady announced commitments to hire and train 170,000 new veteran and military spouse in high-growth sectors, including aerospace, telecommunications and technology. In addition, 15 companies and organizations have committed to lead training programs, sponsor scholarships, and support certification courses for more than 60,000 veterans and military spouses over the next five years.
In addition, the creation of the Military Spouse Employment Partnership, a network that now includes more than 335 companies, has led to the hiring of 100,000 military spouses through postings on the Military Spouse Employment Partnership Career Portal and mentoring of military spouses. The Partnership also provides employment data on military spouses hired.
Joining Forces also issued a call to action to all 50 U.S. governors to take executive and/or legislative action to streamline state licensing for the military community, and today, all 50 states have taken action to support the military community by making it easier for military spouses to overcome barriers to employment. In collaboration with state legislators and regulators, Joining Forces and the U.S. Department of Defense have helped states adopt simple measures to accommodate the demands of the military and support military spouses as they seek to continue their careers.
Since 2011, more than 100 colleges and universities have signed the "Educate the Educators" commitment, which prepares educators to lead classrooms and develop cultures that are more responsive to the social, emotional, and academic needs of military-connected children. In addition, all 50 states have signed on to the Military Child Education Compact, which focuses on the inequities facing school children of military parents when they are required to relocate across state lines.
In April 2014, Dr. Biden helped launch the VA GI Bill Comparison Tool, a website that allows service members and dependents using the GI Bill to research tuition and fees, housing allowances and book stipends, as well as graduation rates and loan default rates for each school so that they may make an informed decision on next steps.
In April of 2016, the National Math and Science Initiative's (NMSI) College Readiness Program fulfilled a commitment made during the launch of Joining Forces in 2011 to expand into 200 military-connected schools, providing more than 60,000 military-connected students with the support and educational opportunities they deserve. Through its College Readiness Program, NMSI is broadening access to rigorous AP coursework in math, science, and English and equipping students with the knowledge and skills they need to graduate from high school ready for college and the STEM-intensive careers of the 21st century.
To call upon cities, counties and states to commit to ending and preventing homelessness among veterans in their communities, the First Lady issued The Mayors Challenge to End Veteran Homelessness in June 2014. As a result, 35 communities and the states of Connecticut and Virginia have effectively ended veteran homelessness.
The First Lady also launched the Campaign to Change Direction in March 2015—a nationwide mental health public awareness campaign to promote education and awareness of mental health issues affecting the military community. The Change Direction initiative is a collection of concerned citizens, nonprofit leaders, and leaders from the private sector who have come together to change America's perception of mental health, mental illness, and wellness. More than 230 partner organizations have joined the campaign.
In addition, more than 100 Association of American Medical College (AAMC)-member medical schools across the country signed a pledge recognizing the sacrifice and commitment of current and returning military service members. AAMC and the Center for Deployment Psychology now produce Joining Forces Wellness Week, a week-long series of interactive trainings for clinical and non-clinical wellness professionals focused on specific health and wellness issues of veterans, service members, and their families.
Barack Obama, Fact Sheet: Five Years of Joining Forces - A Call to Action to Americans to Support Service Members, Veterans and Their Families Online by Gerhard Peters and John T. Woolley, The American Presidency Project https://www.presidency.ucsb.edu/node/322617