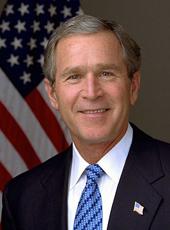 Fact Sheet: Economic Growth Continues - More Than 5.2 Million Jobs Created Since August 2003
Today, The Government Released New Jobs Figures - 138,000 Jobs Created In April. The economy has created about 2 million jobs over the past 12 months - and more than 5.2 million since August 2003. The unemployment rate is 4.7 percent - lower than the average of the 1960s, 1970s, 1980s, and 1990s.
The Economy Is Strong And Continues To Grow
GDP Growth Is Strong. GDP grew at a strong 4.8 percent annual rate in the first quarter of this year. This follows our economic growth of 3.5 percent in 2005 - the fastest rate of any major industrialized nation.
Productivity Increased At A Strong Annual Rate Of 3.2 Percent In The First Quarter.
Hourly Compensation Rose At A 5.7 Percent Rate In The First Quarter - More Than Twice As Much As In The Previous Quarter.
The Conference Board Index Of Consumer Confidence Increased In April To Its Highest Level In Almost Four Years.
Industrial Production Posted A Solid Gain In March. Industrial production increased 0.6 percent in March and rose 4.5 percent at an annual rate in the first quarter.
Consumer Spending Rose 0.6 Percent And Personal Income Rose 0.5 Percent In March.
Over The Past 12 Months, Employment Increased In 48 States. In March, four states set record low unemployment rates.
The President's Tax Relief Has Helped Spur America's Economic Momentum
The President Worked With Congress To Reduce Income Taxes For Every American Who Pays Income Taxes. The Administration and Congress doubled the child tax credit, reduced the marriage penalty, cut taxes on capital gains and dividends, created incentives for small businesses to purchase new equipment and hire new workers, and put the death tax on the path to extinction. Altogether, this tax relief left $880 billion in the hands of American workers and businesses.
If The Democrats In Congress Have Their Way And Let The Tax Relief Expire, The American People Will Be Hit With $2.4 Trillion In Higher Taxes Over The Next Decade. To keep our strong economy driving forward, Congress needs to make tax relief permanent.
President Bush Has A Broad, Pro-Growth Economic Agenda
Confronting Rising Gas Prices. The President's four-part plan to confront rising gas prices includes making sure consumers are treated fairly at the gas pump, promoting greater fuel efficiency, boosting our supplies of crude oil and gasoline, and investing in alternatives to oil, so we can dramatically reduce our demand for gasoline.
Making Health Care More Affordable And Available. The President has laid out a comprehensive plan to make health care more affordable and available - including the creation of Association Health Plans to help small businesses get the same insurance discounts that big companies get.
Cutting Needless Regulations And Stopping The Spread Of Junk Lawsuits. The President will continue to work with Congress to cut needless regulations and fight frivolous lawsuits - starting with asbestos and medical liability reform.
Opening Foreign Markets. The President will continue pressing to open foreign markets to American products - on a level playing field, American businesses and workers can compete with anyone in the world.
Ensuring America Remains The Economic Leader Of The World. The President has proposed the American Competitiveness Initiative to multiply our commitment to research and development, strengthen education in math, science, and engineering, and ensure that America remains the economic leader of the world.
George W. Bush, Fact Sheet: Economic Growth Continues - More Than 5.2 Million Jobs Created Since August 2003 Online by Gerhard Peters and John T. Woolley, The American Presidency Project https://www.presidency.ucsb.edu/node/282396