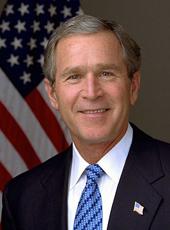 Fact Sheet: Creating Centers of Excellence for Teacher Training
"We are committed to making education a centerpiece of our economic agenda -- because learning and literacy are the foundations for development and democracy. The United States will sponsor the creation of Hemispheric Centers for Teacher Excellence. These centers will provide teacher training for improving literacy and basic education, both in person and over the Internet."

President George W. Bush

April 21, 2001
At a time when education is acknowledged as the most decisive factor for national progress, educational indicators for Latin America and the Caribbean compare poorly with the rest of the world. In some countries fewer than 60 percent of children who start school reach the fifth grade and illiteracy rates remain high. The deficiencies in the educational systems strike hardest at the poor. Although the reasons for the poor performance of the region's educational systems are complex, one of the major reasons is that teacher quality has deteriorated. Most teachers and school administrators in the hemisphere have limited materials, little support in the classroom and poor training that is ill-suited for dealing with disadvantaged students.
In response to this problem, President Bush announced the creation of three Hemispheric Centers for Teacher Excellence, to be housed in existing institutions in the Caribbean, the Andean region of South America, and Central America. These will be regional teacher training and resource centers. Their objective will be to improve teacher and school administrator quality and to improve the quality of early instruction in the classroom throughout the hemisphere, with special emphasis on poorer countries and for teachers who work in disadvantaged communities. It is expected that about 15,000 teachers will benefit from this training over four years.
The focus of the program will be on improving reading instruction and upgrading the knowledge and pedagogical skills of poorly qualified teachers. The project will establish a training-of-trainers program so that teachers and school administrators can take the training back to their communities.
The program will also create a clearinghouse of teacher training materials and an Internet Portal linking teacher training institutions, think tanks, schools, teachers, and universities so that they can share materials, "best practices" and "lessons learned" as well as provide virtual training.
USAID will administer the resources and coordinate the program, with the guidance of an advisory panel of U.S. and Latin experts. The Department of Education, the Organization of American States, Ministries of Education, business and citizen groups, faith-based organizations, international donors, and other hemispheric governments will be enlisted to form a partnership with USAID for the implementation of the program. The U.S. Government will invest $10 million in the first year of the program.
George W. Bush, Fact Sheet: Creating Centers of Excellence for Teacher Training Online by Gerhard Peters and John T. Woolley, The American Presidency Project https://www.presidency.ucsb.edu/node/279445