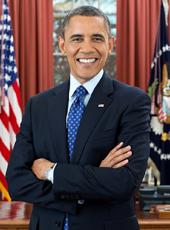 Fact Sheet: Convening Manufacturing Leaders to Strengthen the Innovative Capabilities of the U.S. Supply Chain, including Small Manufacturers
Investing in the strength of small manufacturing firms and ensuring they have access to the latest cutting-edge technologies are key pillars of the President's strategy to accelerate progress in U.S. manufacturing and improve the competitiveness of our domestic supply chain in the 21st century.
For decades, manufacturing has been essential in driving American growth and building our middle class—and after a decade of decline in the 2000s, when 40 percent of all large factories closed their doors, American manufacturing is playing that role again. Since February 2010, U.S. manufacturers have added nearly 900,000, the longest period of sustained manufacturing jobs growth in decades.
Today, the White House hosted the White House Supply Chain Innovation Roundtable, a gathering leaders from over 20 manufacturers and suppliers committed to strengthening small manufacturers in their domestic supply chains.

• Executives from major manufacturers are committed to strengthening the smaller firms that power their U.S. supply chains, making America more competitive in advanced manufacturing. These manufacturing companies, including Boeing, Medtronic, Volvo Trucks, Siemens, Rolls Royce, and Lockheed Martin, invest approximately $40 billion annually in R&D, to put them at the forefront of next generation technology and product development. Through a commitment to supplier training, loaning engineering talent, collaborative procurement policies, and advance guidance on new technologies and practices, these companies are helping transition technologies from their labs out into the U.S. supply chain. In the regions where they operate, many of these companies are also partnering with the Manufacturing Extension Partnership to host regional supply chain summits and pilots, aimed at rethreading the fabric of American supply chains and the connections between small manufacturers and business opportunities with their larger peers. To learn more, please see a summary of their efforts.

• The Departments of Energy, Defense, Commerce, and the Small Business Administration are helping more than 40,000 small manufacturers leverage federal innovation assets to upgrade their capabilities, adopt new technologies, and unlock new business opportunities


o The Department of Energy will provide $20 million in new innovation vouchers to small businesses to access technologies and capabilities at five of its National Labs. Five Department of Energy (DOE) National Labs (Oak Ridge, Pacific Northwest, National Renewable Energy, Sandia, and Lawrence Berkeley National Laboratories) will provide $20 million in innovation vouchers to small businesses. These new vouchers let their recipients access world-class research personnel and cutting-edge tools at the national labs, furthering new product growth and helping catalyze the clean energy sector, including manufacturers. The vouchers are modeled on successful state programs run in partnership with Sandia and Oak Ridge, which have allowed businesses and lab personnel to collaborate on everything from new solar energy applications to temperature-resistant vaccines. By expanding the voucher program, and by integrating new tools and on-site experts into the surrounding communities, the labs will help clean energy small businesses and manufacturers with around-the-corner technologies that transform their competitiveness within U.S. supply chains. To learn more, please click here.

o This October, the White House, working with mayors and governors, will expand regional efforts to link businesses with Federal, state, and local innovation assets. The White House, the Departments of Energy, Commerce, and Defense, NASA, and other federal agencies, will expand on successful efforts to help manufacturers and entrepreneurs access cutting-edge technology and tools developed in Federal laboratories. The October 2015 convening will host Federal and National laboratories, state and local economic development officials, Administration leaders, and private companies in Washington, DC, to expand the use of innovation vouchers, demonstration facilities, regional innovation funds, and other proven strategies that spread new and innovative technologies across regional supply chains. To learn more, please email NEC_manufacturing@who.eop.gov.

o The Department of Defense is awarding supply chain grants to strengthen and diversify regional supply chains in New Mexico, Wisconsin, and South Carolina, with a total of over $50 million to supply chains in 20 states being awarded this year. The Department of Defense (DOD) supply chain grants empower firms to invest in improved manufacturing processes, the latest technology certifications, and high quality management systems. In the process, the grants help firms remain resilient in the face of shifting consumer demand in the defense industry. DOD's Office of Economic Adjustment is investing in comprehensive regional supply chain mapping, direct supplier mentorship and assistance, and new tools and technologies to help small manufacturers reach more customers.

o The Small Business Administration is launching a new supply chain matching service to help small manufacturers access new business opportunities. In collaboration with the National Institute of Standards and Technology's Manufacturing Extension Partnership (MEP), the Small Business Administration (SBA) will work to bring manufacturing investment to the United States by connecting small businesses with large original equipment manufacturers looking to locate their supply chains here, and small firms looking to diversify their customer base. The Small Business Development Centers (SBDCs)—which connect early-stage manufacturers and small businesses to a suite of financing tools and business acceleration strategies—will partner with MEP's Supplier Scouting network to connect the 10,000 small manufacturing firms that work with the SBDCs to new supply chain business opportunities. Additionally, SBA will host three manufacturing-focused American Supplier Initiative matchmaking summits in 2015 to connect small manufacturers with federal and commercial supply chain contracting opportunities.

o The Department of Commerce's Manufacturing Extension Partnership is scaling up its Supply Chain Optimization Service to strengthen supply chains across all 50 states. With expertise in 55 regional centers, developed from a network of 30,000 small manufacturers, the Manufacturing Extension Partnership has developed a systems approach to help manufacturers address technology risk, increase visibility throughout their supply chain, and upgrade their capabilities. MEP's Supply Chain Optimization Services have worked with such companies as Volvo, Newport News Ship Building, and Boeing, to strengthen the small manufacturers in their supply chains and improve the economics of locating in the United States. For example, working with Volvo and 20 of its suppliers, MEP's Supply Chain Optimization Services identified opportunities to streamline orders, pool purchasing power, and better communicate engineering needs, saving millions of dollars of wasted material and effort. Today, these services are available to manufacturers in just 8 states. But MEP is scaling up its Supply Chain Optimization Services to serve all 50 states by the end of 2016.
***
With nearly 900,000 new manufacturing jobs since February 2010 and manufacturing exports at an all-time high, the President has been clear that we must make appropriate investments to sustain a resurgence in American manufacturing. As discussed in a White House and Department of Commerce report, a dense network of small manufacturers makes up the backbone of America's supply chains. However, even as their share of U.S. manufacturing employment grows, small firms continue to face stiff challenges in innovation. As the report finds:

• Small manufacturers are playing an increasingly important role in U.S. supply chains and the manufacturing sector overall. Today, small manufacturers employ 42 percent of all U.S. manufacturing workers, up ten percentage points from the share they employed in the 1980s.

• Dense networks of these small manufacturers are vital to taking a product from concept to market. The exchange of manufacturing know-how across suppliers is essential for diffusion of the new product ideas and innovative processes that give U.S. manufacturing its cutting edge.

• However, because of the unique barriers they face, small manufacturers often lag their larger peers in adopting critical new technologies. For example, a recent survey found that fewer than 60 percent of small manufacturers were experimenting in any way with 3-D printing, a potentially transformative technology that is especially beneficial for small companies due to its flexibility. In contrast, over 75 percent of large firms were using the technology.
At the same time, differences in the quality, nimbleness, and technological interoperability of their supply chains can make or break a firm's ability to compete.
Evidence suggests that large manufacturers have an important role to play in promoting strong suppliers and increasing innovation among the small manufacturers in their supply chains.
The White House Supply Chain Innovation roundtable was attended by representatives of major manufacturers and their suppliers including –

• Acuride*
• Boeing
• Circuit Technology, Inc.*
• Faustson Tool*
• General Motors
• Global Foundries
• General Electric
• Hampton Machine Shop Inc.*
• IBM
• Illinois Valley Plastics*
• Intrex Aerospace*
• Lockheed Martin
• M7 Technologies*
• Mac Arthur Corporation*
• Medtronic
• Monroe Cable*
• Newport News Shipbuilding, a Division of Huntington Ingalls Industries
• Northrop Gruman
• NVIS Inc.*
• Pratt & Whitney
• RanTech*
• Rolls-Royce North America
• Siemens U.S.
• Toyota
• Volvo Group of North America
• Wal-Mart Stores, Inc.
• Whirlpool Corporation
• Zady

* Denotes small manufacturers
Barack Obama, Fact Sheet: Convening Manufacturing Leaders to Strengthen the Innovative Capabilities of the U.S. Supply Chain, including Small Manufacturers Online by Gerhard Peters and John T. Woolley, The American Presidency Project https://www.presidency.ucsb.edu/node/321453