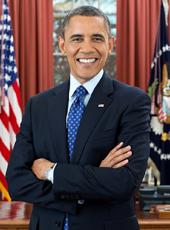 Fact Sheet: ConnectED to the Future
Today, President Obama hosts school leaders and educators from across the country at the White House for "ConnectED to the Future," a day-long convening to explore the potential of education technology and the innovations needed to bring America's schools into the digital age. At the event, the President will launch his Administration's effort to assist school leaders in their transition to digital learning, following his plan to connect 99 percent of America's students high-speed broadband internet in their schools and libraries. The President will applaud superintendents across the country that will collaborate with students, educators, and parents to become "Future Ready."
More than 1,200 school superintendents will join the Obama Administration's Future Ready District Pledge to set a vision for digital learning across America. These educational leaders will foster a culture of learning through technology across their schools; assist their students and families in the transition to high-speed connectivity; provide their learners greater access to high-quality digital devices and content; and provide teachers and principals the support needed to use technology in innovative ways. Together, they will reach approximately 10 million students across more than 16,000 schools across all 50 states and the District of Columbia.
Preparing America's students with the skills they need to get good jobs and compete in the global economy demands an interactive, personalized learning experience. According to the FCC, 68% of school districts report that not a single school in their district can meet high-speed connectivity goals. Too few American schools have the broadband connections necessary to support innovative teaching and learning and most lack the wireless connectivity to individualize instruction for students.
In June 2013, President Obama visited Mooresville, NC to announce the ConnectED initiative, beginning with a call to the Federal Communications Commission (FCC) to enable the connectivity and high-speed broadband needed to spur 21st century learning for America's students within five years. Since that time, the FCC has taken steps to modernize the E-rate program to support high-speed connectivity for America's schools and libraries, providing a $2 billion down payment toward the President's ConnectED goals. Additionally, private-sector companies have committed more than $2 billion to supplement federal actions and help support cutting-edge technologies across a greater number of schools and homes.
On Monday, FCC Chairman Tom Wheeler announced plans to dramatically expand investments in the E-rate program, increasing the program by $1.5 billion annually. This proposal - scheduled for consideration by the FCC in December - constitutes an essential step to provide the resources needed to meet the goals the President outlined last June
Today's White House "ConnectED to the Future" convening will feature new commitments from private and non-profit partners and from the U.S. Department of Education to support educators as they transition to digital learning, including:
•    Support for State and Local Educational Leaders: In partnership with the Alliance for Excellent Education, the U.S. Department of Education will host 12 regional summits for Future Ready school districts, to assist local educational leaders as they develop and implement action plans to use technology to personalize learning across their school districts. Secretary Duncan will also issue guidance to state and local superintendents, to support technology and digital learning as an allowable use of more than $27 billion in federal funds under the Elementary and Secondary Education Act and the Individuals with Disabilities Education Act.  
•    Access to Virtual Learning for Teachers and Students: EdX has committed to provide free online coursework from top universities, including free course certificates to teachers and high-school students in high-need schools. All students will have free access to all Advanced Placement-level courses offered through EdX. In addition, Coursera will provide no-cost online professional development at every school district over the next two years, including opportunities for teachers to earn Coursera's completion certificates which may be used for continuing education credits. The company is partnering with leading schools of education to further expand its teacher professional learning offerings.
•    Future Ready Technology Infrastructure Guide: The U.S. Department of Education will issue a new technical assistance guide that outlines specific and tangible examples that will help schools improve their technological infrastructure by getting high-speed broadband Internet connectivity to and throughout schools, choosing devices for learning and establishing policy and procedures for their use.
•    Future Ready Professional Learning Toolkit: The U.S. Department of Education will issue a new technical assistance toolkit that provides rubrics, checklists and examples to assist district teams as they develop, refine, and evaluate professional learning plans that align with their capacity, learning goals, and standards of professional learning. In particular, the toolkit focuses on how districts can use technology to connect educators and provide tailored professional learning experiences.
Barack Obama, Fact Sheet: ConnectED to the Future Online by Gerhard Peters and John T. Woolley, The American Presidency Project https://www.presidency.ucsb.edu/node/308437