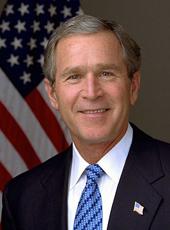 Fact Sheet: A Commitment to Helping America's Youth
White House Conference Empowers Communities; Launches New Web-Based Guide
The White House Conference On Helping America's Youth
On October 27, Mrs. Laura Bush Will Convene The White House Conference On Helping America's Youth At Howard University In Washington, DC. More than 500 parents, civic leaders, faith-based and community service providers, foundations, educators, researchers, and experts in child development will gather to discuss various problems facing America's youth and solutions shown to be successful in overcoming those challenges.
The Conference Will Encourage Families, Schools, And Faith-Based And Community Organizations To Help Children Avoid Risky Behavior And Build Their Lives So That They Become Responsible, Healthy Adults. One of the most important ways the Federal government can help local communities is by fostering communication between people who are running successful programs and those who want to get involved.
By Sharing Best Practices, Organizations And Communities Will Learn From One Another And Turn Good Ideas Into Successful Programs. Panel discussions - led by Cabinet Secretaries, elected officials, and scholars - will identify the biggest challenges facing America's youth; highlight the principles of successful programs; and outline new ideas that can be used across the country to connect young people with their families, schools, and communities.
The Conference Will Encourage New Partnerships And Creative Solutions. It is Mrs. Bush's hope the White House Conference on Helping America's Youth will serve as a starting point from which state and local leaders and private citizens can work together to address the needs of children and teens in their communities so all Americans are engaged in the effort to help our nation's youth.
A New Guide to Support Community Efforts to Improve the Lives of Youth
The "Community Guide To Helping America's Youth" Will Help Communities Identify Challenges They Face And Specific Steps They Can Take To Improve The Lives Of Boys And Girls In Their Areas. This new web-based guide, announced by Mrs. Bush in March, will be made available to communities for the first time at the White House Conference on Helping America's Youth. For more information on the guide, please visit www.helpingamericasyouth.gov.
The Interactive Guide Will Support Community Partnerships. The new guide will assist community partnerships in their collaborative efforts to prioritize issues, identify existing resources, and fill gaps or unmet needs with effective programs.
The New Guide Will Be Free Of Cost For Communities And The Online Platform Will Facilitate Good Strategic Planning That Allows The Efficient And Effective Use Of Available Resources. By identifying needs and available resources, community leaders can integrate existing Federal and local programs, as well as volunteer faith-based or community programs, to create seamless efforts serving local youth.
The Community Guide To Helping America's Youth Reflects The Most Up-to-Date Research On Youth Development And Effective Programs. The guide was developed by the U.S. Departments of Health and Human Services, Justice, Education, Agriculture, Labor, Housing and Urban Development, and the Interior; the Office of National Drug Control Policy; and the Corporation for National and Community Service. Departmental contributors were chosen for their expertise in adolescent health, youth development, juvenile delinquency prevention, substance abuse prevention, mental health, and disabilities.
A Commitment To America's Youth
The President And Mrs. Bush Believe Every American Has The Opportunity To Help Children And Youth To Avoid Trouble And Lead More Hopeful Lives. In his 2005 State of the Union Address, the President announced "a broader outreach to at-risk youth, which involves parents and pastors, coaches and community leaders, in programs ranging from literacy to sports." He asked Laura Bush to lead this effort, which became known as Helping America's Youth.
Helping America's Youth Helps Children And Teenagers By Emphasizing Three Key Areas: Family, School, And Community.

The Importance Of Family: The President and Mrs. Bush believe parents and family are the first and most important influence in every child's life, providing a foundation of love and support. The President's FY 2006 budget supports families in many ways, including initiatives to promote healthy marriages and responsible fatherhood.

The Importance Of School: Schools equip children with the knowledge and skills to be successful throughout their lives. The President's FY 2006 budget helps to ensure America's schools are producing results for every child in America and includes initiatives focused on at-risk youth. For example, the President's Striving Readers initiative focuses on improving the reading skills of middle and high school students who read below grade level.

The Importance Of Community: A loving, caring adult - including parents, teachers, coaches, pastors, rabbis, and mentors - is a critical influence in a child's life. The needs of at-risk youth are best addressed when communities work in partnership with parents and families, government, schools, and faith-based and community groups. The President's FY 2006 budget supports communities in many ways, including an additional $50 million for mentoring the children of prisoners and a multi-year $150 million initiative to help youth at risk of gang influence and involvement. These initiatives will help children find the support they need to succeed and provide them with positive role models.
Background: America's Youth Are At Risk
Young Americans In Many Communities Are At Risk. Research has shown children are less likely to engage in risky behaviors when they are connected to parents, family, school, community, and places of worship. Risky behaviors, including illegal drug and tobacco use, violence, and early sexual activity, are among the top causes of disease and early death among youth. Statistics show:

Boys often begin to fall behind girls in elementary school, which leads to higher dropout rates and juvenile delinquency, and boys often show signs of behavioral problems early in life.
Youth who fall behind in reading have a greater chance of dropping out of high school altogether.
Each year, there are approximately 15 million new Sexually Transmitted Diseases (STD) cases in the U.S., and about one-quarter of these are teenagers.
Teen girls represent 51 percent of HIV cases reported among 13-19 year olds.
Almost 900,000 girls under the age of 19 become pregnant every year.
Injury and violence are the leading cause of death among youth aged 5-19; motor vehicle crashes account for 31 percent of all deaths among youth aged 5-19; and alcohol and other drug use is a factor in approximately 41 percent of all deaths from motor vehicle crashes.
Statistics show boys are at greater risk than girls for developing learning disabilities, illiteracy, dropping out of school, substance-abuse problems, violence, juvenile arrest, and early death caused by violent behavior. As boys grow older, risky behaviors, such as alcohol and drug abuse, become more prevalent and gang involvement increases.
George W. Bush, Fact Sheet: A Commitment to Helping America's Youth Online by Gerhard Peters and John T. Woolley, The American Presidency Project https://www.presidency.ucsb.edu/node/282626