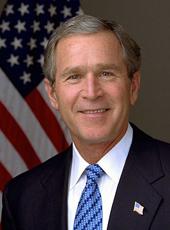 Fact Sheet: A Commitment to Continued Recovery and Rebuilding in the Gulf Coast
President Bush is committed to helping residents of the Gulf Coast rebuild their lives in the wake of Hurricane Katrina. On December 21, 2005, the President signed into law the Gulf Opportunity (GO) Zone Act of 2005, which provided tax relief for businesses affected by Hurricane Katrina. Through this bipartisan legislation, along with other legislation and disaster assistance, the Administration is working to boost the small business sector and revive the spirit of entrepreneurship in Louisiana, Mississippi, and Alabama.
As businesses rebuild or purchase new equipment, the GO Zone Act will help in many important ways:
Small Business Expensing. Under current law, small businesses are permitted to expense, rather than depreciate, up to $100,000 of investments in equipment. The GO Zone Act increases to $200,000 the amount that eligible small businesses can expense.
Bonus Depreciation. Businesses of all sizes are generally required to depreciate their investments over time, recovering the cost of those investments through annual depreciation deductions. The GO Zone Act provides a significant acceleration of this cost recovery by allowing businesses to claim a depreciation deduction in the first year the property is used equal to 50 percent of its cost. This bonus depreciation is available to companies of all sizes for their investments in equipment and depreciable real property.
Expensing for Demolition and Cleanup Expenses. Under existing law, the cost of demolition generally is added to the business owner's basis in the underlying land and cannot be recovered until the property is sold. The GO Zone Act provides relief by allowing businesses to expense 50 percent of their demolition and cleanup expenses.
Net Operating Loss Carrybacks. Businesses incurring uninsured losses generally can carry those losses back two years to obtain a refund of taxes previously paid. The GO Zone Act extends this to a five-year carryback rule for eligible losses.
As businesses hire employees, businesses and workers are receiving the tax relief they need:
Work Opportunity Tax Credit. Under current law, a work-opportunity tax credit is available for employers hiring individuals from eligible groups. The Katrina Emergency Tax Relief Act, which the President signed into law in September, expanded the categories of groups eligible for the credit to include people affected by Hurricane Katrina and relaxed the requirements for employers claiming the credit.
Employer-Provided Housing and Employer Tax Credit. The GO Zone Act excludes from the calculation of an employee's income for tax purposes up to $600 per month for housing provided by employers in the region affected by Hurricane Katrina. These employers are also entitled to a significant tax credit for providing such housing.
More information about the various tax provisions is available at http://www.irs.gov or at 1-866-562-5227.
If businesses have suffered substantial economic injury or physical damage, they may be eligible for financial assistance from the U.S. Small Business Administration (SBA). Thus far, SBA has approved more than 6,000 physical disaster and economic injury loans totaling over $460 million. SBA has also partnered with local banks to initiate a one-year Gulf Opportunity Pilot Loan Program (GO Loan) to expedite small business financing.
Applying for a Physical Disaster or Economic Injury Loan. Businesses should apply directly to SBA for these loans. SBA can provide up to $1.5 million in loans for each business. The interest rate that SBA charges on a disaster loan is determined by the business' ability to obtain credit elsewhere. More information is available at http://www.sba.gov/disaster or at 1-800-659-2955.
Applying for a GO Loan. GO Loans are delivered through banks and lending institutions doing business in the Gulf Coast, with SBA guaranteeing a portion of the loan. More information is available at http://www.sba.gov/financing/goloans.
Disaster Assistance Information Coordination. Ninety-two Disaster Recovery Centers (DRCs) are currently open in the Gulf Coast. DRCs are resource centers that provide information about different types of state and Federal disaster assistance, including SBA loans for homeowners, renters, and business owners. Additional information is available at 1-800-621-FEMA.
If businesses are looking to participate in Gulf Coast reconstruction contracting with the Federal Government, they should contact the Hurricane Contracting Information Center (HCIC). Launched in October 2005, the HCIC has provided contracting information through over 150,000 website visits and 7,000 calls. More information is available at http://www.rebuildingthegulfcoast.gov or at 1-888-487-2362.
George W. Bush, Fact Sheet: A Commitment to Continued Recovery and Rebuilding in the Gulf Coast Online by Gerhard Peters and John T. Woolley, The American Presidency Project https://www.presidency.ucsb.edu/node/282491